Is Sony right to be worried about Call of Duty?
Xbox's Call of Duty acquisition could have a major impact on how games are paid for and distributed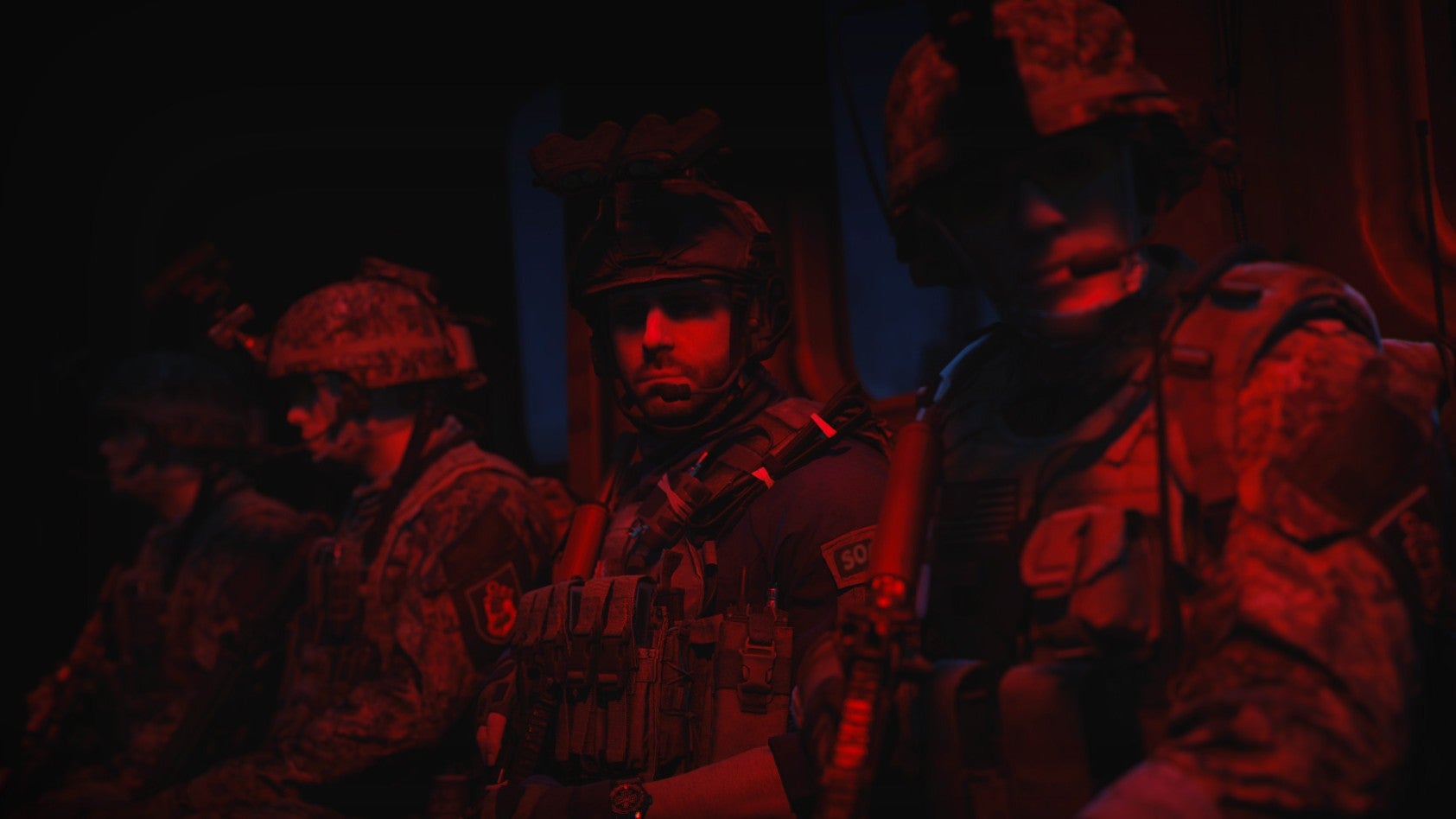 Sony is worried about Call of Duty.
Regulators around the world are looking into this monster acquisition of Activision by Microsoft, and are asking competitors about it. And Sony has made its view clear. The PlayStation firm views Call of Duty's importance as 'indescribable', and that it is so entrenched "that even if a competitor had the budget to develop a similar product, it would not be able to rival it." In other words, Call of Duty is a game that "influences user's choice of console".
Is it slightly hyperbolic? Call of Duty is one of the world's biggest game franchises, but it doesn't stand alone. Games like FIFA and Fortnite are just as big, if not bigger. And there are plenty of major games markets, including Japan, where it's a relatively small player.
As for influencing console buyers, that's potentially true. But as a counter, the biggest games console on the market right now is Nintendo Switch, and that machine has never had a Call of Duty game on it (which Xbox feels may be a missed opportunity).
A lot of the fear stems from the prospect of Microsoft, one day in the future, making the series exclusive to the Xbox platform (despite reassurances that it won't).
If Xbox was to take the game off PlayStation, some might abandon Sony but others will abandon Call of Duty
The evidence for this is that after Microsoft bought Bethesda, it subsequently announced that its future games wouldn't be coming to Sony's consoles. But Bethesda isn't Call of Duty. Most of Bethesda's games are small to mid-sized in terms of commercial success. The exception are games made by the company's flagship studio: Bethesda Games Studios, which makes the Elder Scrolls and Fallout games. But BGS isn't a prolific developer. In fact, between its last major game (Fallout 4) and its next one (Starfield), there will have been ten Call of Duty games released.
Call of Duty is on a completely different scale. The closest Xbox has to an IP of this size is Minecraft. Microsoft bought that game eight years ago and it remains available (and supported) on every single platform. Last year's Minecraft Dungeons was also a multiformat release, and the next game in the franchise -- Minecraft Legends – is also coming to all platforms. It was even showcased during Nintendo's last event.
Granted, Minecraft is a radically different proposition to Call of Duty, but there is a shared truth that if Microsoft was to take Minecraft away from Nintendo and PlayStation, the biggest loser out of that would be Minecraft. Call of Duty has a massive fanbase on PlayStation. If Xbox was to prevent that audience from playing the game, some might abandon Sony, but others will simply abandon Call of Duty. And that would give competitors, like EA's Battlefield series, a unique opportunity.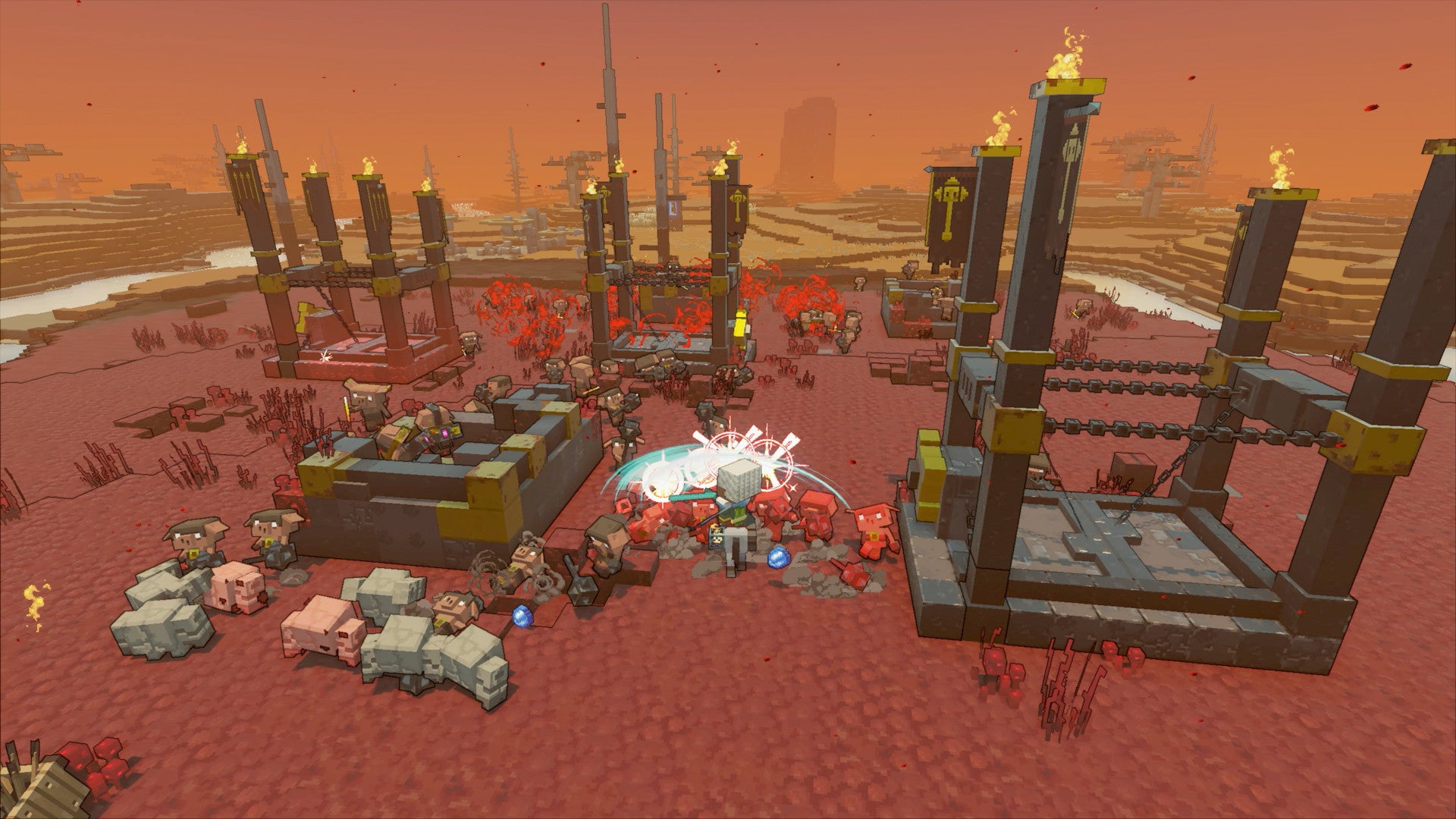 But even outside of the Minecraft precedent, Call of Duty remaining on PlayStation actually benefits Xbox. Microsoft isn't as interested in the battle of the console boxes. It believes the future of games is going to be through streaming and subscriptions. Call of Duty isn't so much a reason to buy an Xbox console, but a reason to subscribe to the Game Pass subscription service.
And this is where PlayStation is right to be concerned. Because Call of Duty is the No.1 game on PS4 and PS5. Should this deal go through, Microsoft will own the most popular game on PlayStation. And what an opportunity that is. The marketing writes itself: 'Fed up of spending $70 every year on this game? Want extra in-game items and points? Then subscribe to Game Pass instead. You can even stream it on mobile.'
Microsoft would be able to speak directly to PlayStation's own fanbase on its own console, putting Sony in an impossible position of either rejecting its console's most popular game, or accepting what could amount to a huge Game Pass ad disguised as a first-person shooter.
Sony may have to either reject its console's most popular game, or accept a huge Game Pass ad disguised as a first-person shooter
PlayStation knows the power Call of Duty wields. It cites the deal it struck with Activision -- giving PS4 owners early access to Call of Duty DLC -- as a factor in the early success of that console. Even in a weakened state, which it is at the minute, Call of Duty remains a behemoth of a franchise, particularly in North America. And that's significant, because it's in the US where the competition between the two consoles is at its fiercest.
So now it's down to regulators to decide whether one console manufacturer owning the Call of Duty IP is fair or not.
It's not just regulators asking tough questions, however, but the industry, too. Microsoft has been on a charm offensive for a while now, and is proactively trying to reassure the business that its intentions are good with all this investment. And it's working. Most developers and publishers that I've spoken to have nothing but positive things to say about Microsoft and its gaming initiatives.
But there's always a caveat. 'Xbox is bossing it right now', 'Xbox has been an amazing partner so far', 'At the moment, it's all about Xbox'... those are actual quotes from recent exchanges I've had with developers. They're all saying how great Xbox is proving to be, while acknowledging that things change.
Because it might. In recent interviews, Xbox boss Phil Spencer has referred to the likes of Amazon and Google and Meta as potential competitors to Xbox, but also a risk to the games industry at large. The implication is that these giants aren't traditional games companies, and don't have the games industry's interests at heart.
But that can also be true of Microsoft. Of course, the company has been in games for decades, and I've no doubt of the sincerity of Spencer, Booty, Bond and the whole Xbox team. They're games people. I've spoken to them enough to know they'll always be games people.
But is Satya Nadella, really? Are Microsoft's shareholders? We're told they are, but you'll forgive some developers – particularly those with experience of big corporations – of being slightly sceptical. It's all 'let the talent do what they feel best' when the sun is shining, but the real test of their resolve is when the storm clouds start to form.
If Microsoft is right about subscriptions and streaming (and it's by no means a guarantee) then this decision over Call of Duty is a key moment. It's the sort-of deal that could make Microsoft, with Game Pass, xCloud (and Azure), and it's ever-growing roster of studios, one of the most influential games businesses in the world. It'll have a key product in which to drive this change in how games are paid for and distributed.
No wonder Sony is worried.