Is PlayStation right to skip E3?
Sony does not need to go to LA to get people excited for PS5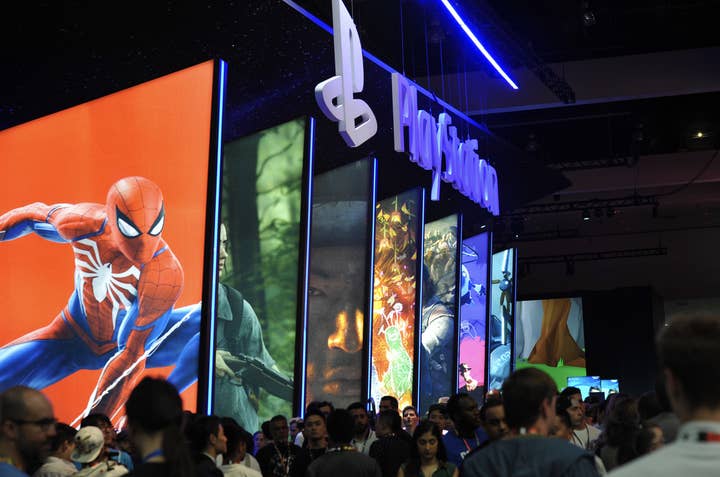 PlayStation does not need to go to E3.
There's no need for Sony to travel to Los Angeles to speak to retailers about its next console. There are far fewer stores to speak to these days, and let's be clear, they're all going to stock the PlayStation 5.
As a media event E3 is a powerful beast, with the world's press descending on Los Angeles that week. But this is PlayStation we're talking about. It's one of the most important brands in entertainment. Wherever the firm decides to show off the PS5, the media will be there to see it.
Not that it necessarily needs the media. There are over 100 million PS4 customers in the world, and 39 million of them are paying subscribers to PS Plus. This is an audience Sony can talk to directly whenever it wants. And they're already very engaged. Only last week PlayStation showed the PS5 logo -- pretty much the same as the PS4 logo -- and it has received over five million likes on Instagram.
Sony can drum up plenty of hype and excitement about its next console without spending huge sums on E3.
It might seem unusual that a major upcoming console misses E3, but it's not without precedent. In fact, the last significant console launch -- Nintendo Switch -- didn't reach E3 until after it had been released. And that machine has gone on to perform very well indeed.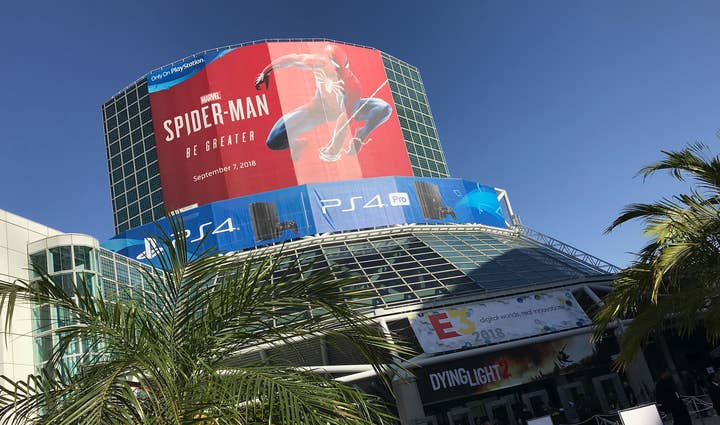 If there is one potential downside to missing E3, it's that it gives PlayStation's rivals a free pass. The firm missed E3 2019, too, but with only a few games to promote and no new console to shout about, it was an understandable decision. Even so, one Xbox manager told me that PlayStation forgoing E3 last year was "like being given a penalty kick and them not fielding a goalkeeper." That manager didn't expect to be afforded the same luxury in 2020, and yet here we are. A Microsoft source has already told Videogameschronicle that Xbox is 'upping its plans' because of Sony's expected absence.
Yet going head-to-head with your rival at E3 has its risks. What if Xbox Series X is more powerful than PS5? What if Microsoft's launch line-up is stronger? What if it's cheaper? When you're so far in the lead, as PlayStation is, why risk unfavourable headlines and comparisons? There's something to be said for not risking your advantage.
And indeed, E3 is an event that can easily backfire if you say the wrong thing, or try something new that gamers aren't sure about. Just ask Microsoft about E3 2013 and the lasting impact that week has had on Xbox One.
PlayStation's statement about missing E3 2020 doesn't mention any of these things, of course. Its stated reason for not attending E3 is its desire to do something more gamer-centric. Just like EA, which abandoned E3 back in 2016, PlayStation feels that the show should become a fan celebration.
Unfortunately, it's not a view shared by everyone. Last year, I spoke to numerous execs about E3, and the CEOs of two large third-party publishers baulked at the idea of it becoming a fully fledged consumer event. This is the challenge [organiser] the ESA is facing. It has to try and find some form of magic compromise between those that want E3 to become a comic-con, and those that want to keep it an industry-only affair.
"The CEOs of two large third-party publishers baulked at the idea of E3 becoming a fully fledged consumer event"
However, in many ways, E3 already is a consumer event, and always has been.
Not in the physical sense, of course. E3 has started selling some gamer tickets and introduced some consumer elements, but really it's a terrible event for fans. Attendees at E3 2016 spent all day queuing to play Zelda for 30 minutes, and most of the big games at E3 2019 were not playable (and behind-closed-doors).
Building a good consumer show involves putting on plenty of things to do outside of queuing for ages to watch someone else play the latest LEGO Star Wars. PAX and Gamescom are full of retro zones, niche panels, cosplay competitions, board game tables, retail areas, esports tournaments... at PAX East there is even a room dedicated to the 2002 Xbox game Steel Battalion.
If E3 wants to be a real fan celebration, it doesn't need to evolve, but change itself fundamentally. And that's a big ask.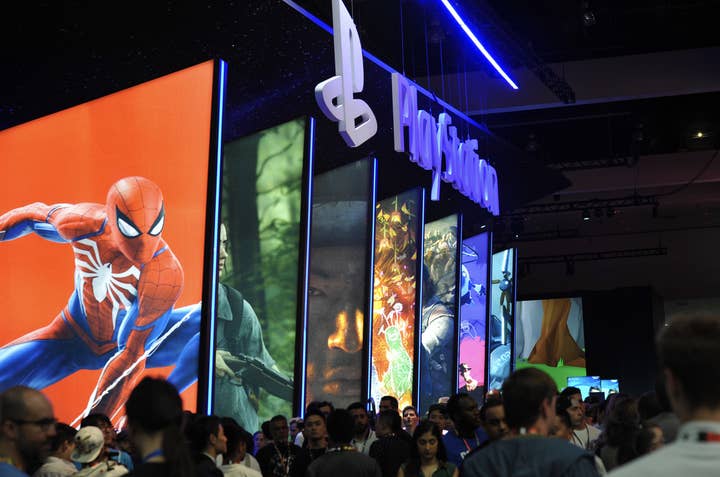 Yet as a digital event, E3 is a fantastic consumer show, and one that's accessible to pretty much everyone.
Back in the 1990s, in the days before broadband, E3 was about refreshing IGN and arguing on forums. And we all did it. Today, every publisher runs pre- and post-conference livestreams, media outlets take out stages and interview developers live for their audiences, influencers film every inch of the show floor, Nintendo and Xbox put on an entire week of deep dives, and now even E3 hosts its own panels (although should probably do even more). Meanwhile, social media has made it easier than ever for fans to connect and discuss everything that was revealed and announced.
The numbers speak for themselves. According to Fancensus, over 70 million people watched E3-related Cyberpunk 2077 videos on YouTube, 37 million watched Marvel's Avengers footage and 24 million enjoyed Watch Dogs Legion YouTube coverage. If you compare that to Gamescom-tagged coverage, probably E3's biggest rival, the most viewed game from that show was Marvel's Avengers, which generated just under 9.2 million views.
And, in the past, PlayStation has dominated E3. In 2018, Sony's products attracted just shy of 80 million views on YouTube (again Fancensus data) during E3, just under 10 million more than Nintendo and almost 55 million more than Microsoft.
"E3 is for the fans who are tuning in around the world, not so much for those wrestling with the crowds in LA"
E3 is for the fans, but for those who are tuning in around the world, not so much for those wrestling with security checks and long queues at the Los Angeles Convention Center.
And these fans, they don't care if the live-stream is a proper conference or a pre-recorded video. They don't care if one of the halls is unusually quiet. They don't care if EA is actually at E3, or in a building down the road. These are only issues for the ESA and those who are actually there in person. The position of E3 as a physical event is under threat, but as an online showcase it is as strong as it's ever been.
And so back to PlayStation and its decision to give E3 a pass. It says it is doing it for the fans, and will participate in 'hundreds of consumer events' to get its new device in the hands of gamers. The company says it's "truly looking forward to a year of celebration with our fans".
That sounds exciting. Yet I can't help but feel for those PlayStation fans who will miss out on E3. The ones who had that week circled on their calendars and were already planning their late night viewing parties.
Because E3 is the world's biggest consumer event. And one that PlayStation's fans will feel largely left out of once again.