Watch 'Getting your business in pole position' here | Investment Summit Online
This week's two-day GI Live event kicks off with an in-depth chat with Codemasters CEO Frank Sagnier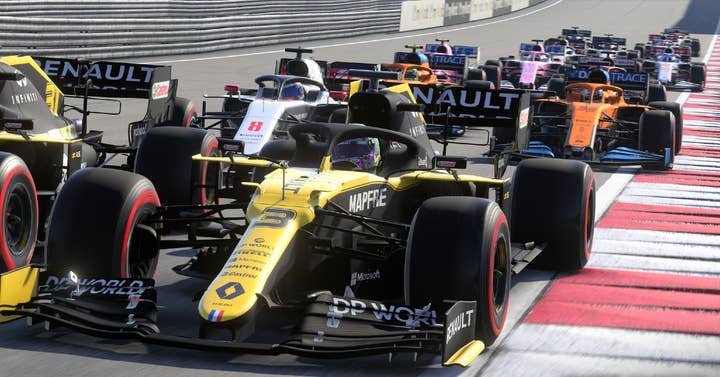 Our latest Investment Summit Online starts shortly with an interview with Frank Sagnier, CEO of Codemasters.
Sagnier will be discussing the company's acquisition strategy, its investment in esports and how to make licences work.
This session starts at 10am BST / 5am ET / 2am PT today.
Investment Summit Online is a two-day conference and business event, featuring free online talks about how to secure funding and grow your company.
Other speakers on the way include Sega's Alex Peters, former PlayStation exec Shahid Ahmad, Double Loop's Emily Greer, Velan Ventures' Guha Bala, Execution Labs' Jason Della Rocca and more.
You can view the full schedule at live.gamesindustry.biz.
Alongside there, more than 150 investors are meeting with indie developers in 30-minute meetings.
The event is made possible thanks to our sponsors Xsolla and Renaissance PR.
Investment Summit Online is a GI Live event, part of a seven-week initiative to deliver new digital events and offer extensive coverage of conferences such as GDC and Devcom.
The fourth and final GI Live event will be Best Places To Work Awards UK, which takes place on Friday, September 18.
You can watch the Getting Your Business In Pole Position with Codemasters Frank Sagnier below at 10am BST / 5am ET / 2pm PT.