EA sees "huge potential" in racing following Codemasters acquisition
But with the deal still to be approved, execs say it's too early to discuss plans for live services or regular releases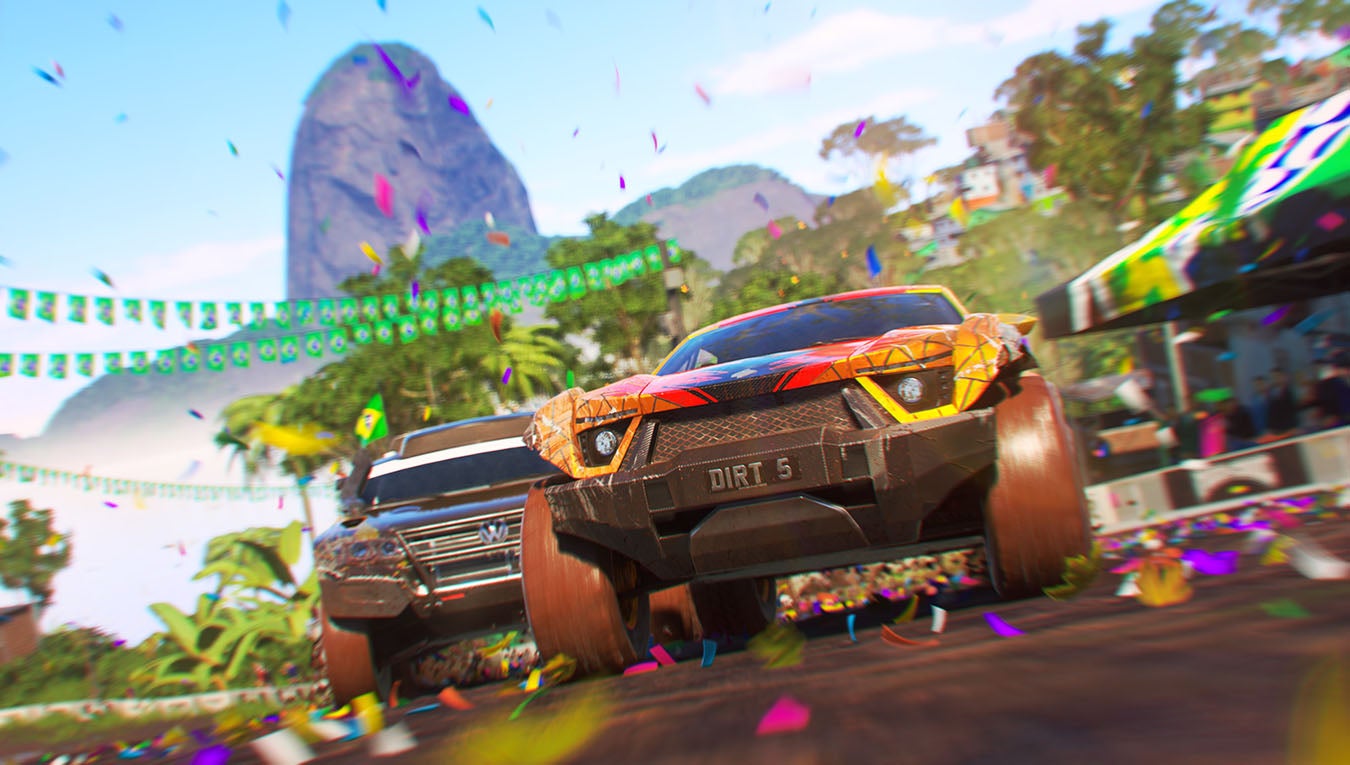 Electronic Arts has described its impending takeover of British racing games developer and publisher Codemasters as "one of the best growth opportunities there is."
Following its most recent financial results, in which it reported record quarterly net bookings, the publisher was asked several questions about its planned $1.2 billion acquisition during a conference call with investors.
Both CEO Andrew Wilson and CFO Blake Jorgensen reminded investors that the deal is not closed yet, but expressed optimism at the potential for the publisher's business, according to a transcript by Seeking Alpha.
Jorgensen said the developer "could be a nice addition to the company" thanks to the franchises it has access to, as well as its exclusive licensing deal with Formula 1.
"We know if you're based in the US, there's very little F1 racing going on, and yet we know that the owners of F1 would like to build an F1 business in the US," he said. "We know that there's still expansion around the globe.
"It is probably one of the best growth opportunities there is and the reason that we're willing to pay what we were willing to pay for it, on top of the fact that the Dirt franchise, the Grid franchise, all of their franchises are incredible games, but none of them have actually taken advantage of a large publishing organisation and a marketing muscle that we're able to deliver.
"And we think that has growth to it, not to mention the talent that's in that organization that could continue to help our Need for Speed business or our Real Racing business. It could be very powerful. So we know it is not a FIFA-sized business, but we know there is incredible opportunity to own essentially all of the driving business there is."
When asked how well the racing genre performs for the company, Jorgensen observed that its annual Need for Speed franchise "does extremely well."
"It's one of those kind of games that if mom goes into the store or goes online and doesn't want her son or daughter to be playing something that might look a little too competitive or might be too sports-oriented, driving has always been an incredible opportunity in the marketplace," he said.
"And we know it's not going to be the size of FIFA, but we believe that there is a huge potential, particularly as you think about the growth of the underlying franchises that we might be able to help drive. And that's why we're so excited about it."
Truist Securities analyst Matthew Thornton observed that with a Need For Speed released on an annual basis, plus potentially a track racing and a rally game every year, the company's own racing output could make things too crowded.
In response, Wilson reiterated that the deal still awaiting approval meant it was "too early to be able to outline all of that."
He added: "When I think about taking that collection of talent and pointing them at Need for Speed, Formula 1, Grid, Dirt and thinking about how all of that might happen with regular launches of those titles with really strong live services wrapped around them which we don't yet see in the Codemasters games, all powered by the leverage of the marketing organization that we have behind us, I think the opportunity is really, really strong.
"We think there might be opportunities around growth of releases and certainly growth of that title. We think that F1 plus live service plus our marketing muscle is a profound opportunity. And we think that Grid and Dirt also represent great new additions to our portfolio. "But the big win here is bringing together what we believe is going to be the greatest collection of racing talent in the industry."
Electronic Arts is currently awaiting the results of a vote by Codemasters' shareholders regarding the offer, which is due to happen later today.
If approved, the acquisition will be sanctioned during a court hearing on February 16.