Intel names Brian Krzanich as its new CEO
Krzanich succeeds Paul Otellini, Renée James elected new president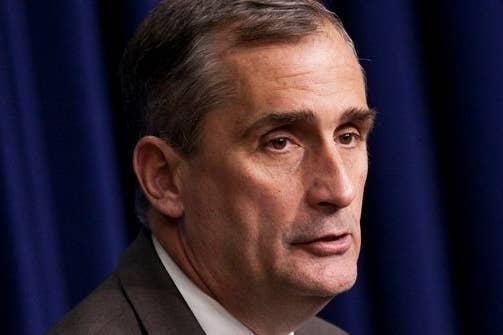 Intel's board has named long-time employee Brian Krzanich as its next CEO - only the sixth chief executive in the 45-year history of the company.
Krzanich joined Intel in 1982, and worked his way up from engineering to become COO in January last year. He will replace Paul Ottellini, another veteran of the company, who has held the position of CEO since 2005.
"Brian is a strong leader with a passion for technology and deep understanding of the business," said Intel chairman Andy Bryant in a statement.
"His track record of execution and strategic leadership, combined with his open-minded approach to problem solving has earned him the respect of employees, customers and partners worldwide. He has the right combination of knowledge, depth and experience to lead the company during this period of rapid technology and industry change."
Otellini's tenure as CEO was divisive. Intel has led the industry for decades, but it has been slow to react to the boom in smartphones, allowing competitors like Qualcomm to take a significant share of the burgeoning market.
In that context, choosing another long-serving veteran as Otellini's successor could be seen as a conservative. However, Krzanich was quick to reinforce what he sees as the task at hand.
"We see that the world is becoming more mobile," he said in an interview with Bloomberg. "We see that the growth is moving towards those areas, and we believe we have the right assets, right product capabilities to go into those at a much, much faster rate."
Krzanich will officially take over as CEO at Intel's next shareholder meeting on May 16. In addition, Intel's Renée James has been elected the next president of the company. She will start her new role on the same day.