Inside Bandai Namco's Innovation Department
Why the Pac-Man publisher is turning to Alexa and other emerging technologies
Earlier this week, Bandai Namco announced a new Pac-Man game, but not the sort you might expect.
Pac-Man Stories is a new skill added to Amazon Alexa, offering interactive and educational stories for children based on the iconic '80s character and his various ghostly foes. The first story, Pac-Man and the Ghastly Garbage is available now, with more stories to follow this summer.
The announcement itself may not seem that interesting - other games firms like Jagex have already been experimenting with Alexa and voice-controlled stories - but this is the first project from a new team within Bandai Namco.
The lengthily-titled Bandai Namco Entertainment Europe Innovation Department was quietly set up just a few years ago and saw members of the publisher's UK and European teams coming together to share new ideas, explore new concepts and investigate potential new platforms for its brands.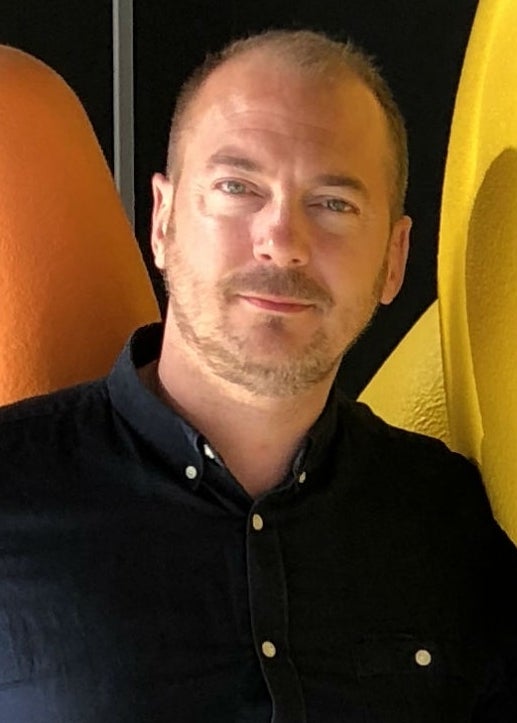 Long-serving Bandai Namco PR and marketing director - and sub-chief Pac-Man Officer for Europe - Lee Kirton says in the beginning the innovation team "wasn't so much a department, more a meeting of minds" but has since formalised itself with product managers, creative leads and producers all dedicated to a number of secret projects.
"We are innovative anyway with development of new ideas, amusements, toys, live events, games and so on," Kirton tells GamesIndustry.biz. "But we wanted to look further into the future, new platforms, different markets, demographics and provide fun for all the family of any age. Our aim is to be looking to the future and exploring new startups, new technology whilst working on these areas as we do very well at our HQ in Japan."
He continues: "We explore many opportunities in different markets, future technology, looking at existing properties and licenses as well as new, or new platforms outside of games. Once greenlit we work on the projects like we would a game, learning the process, the development schedule and forming relationships with our partners such as Amazon."
It's an interesting move for the Japanese publisher, particularly given that it started outside of its home market, and is a further sign of a company keen to reinvent itself for today's industry. Earlier this year, the firm revealed plans to form a new IP creation unit and tackle the lucrative Chinese market as profits took a dip.
Bandai Namco also joins the raft of publishers investing time and resources into finding new ways to enhance their properties with new technologies. Last year, Electronic Arts unveiled its mysterious SEED team and showed off some of its work at GDC two months ago.
"There is a whole wealth of opportunities and clever ways to explore voice devices. As a companion to the overall brand, or license you can obviously create additional awareness for your brand."
While the Innovation Department's first project has only just been released, Kirton is already confident the team's work will inspire other creatives within the publisher's global empire.
"We started with a small dedicated team and it will be explored across the whole business to involve all Bandai Namco Entertainment team members to be part of future innovation, ideas and possible development," he says. "It's important to involve teams in that process but start small and work our way towards green-lit projects from the committee."
At present, the team is only willing to discuss its work on Pac-Man Stories and the opportunities afforded by voice-controlled platforms like Alexa, but Kirton promises it "will share more information soon" on new projects.
Interestingly, Pac-Man Stories did not originally start out as a voice-activated title, nor a format that is particularly innovative.
"The main goal was to create something special for children, but something parents could engage with alongside their kids, like reading a story to your kids, or them reading to you," Kirton explains. "We wanted to develop an E-Book experience using Pac-Man for a while and then some of the team were very keen on the Amazon Echo platform and were also fans of the 'Choose your own adventure' style of narrative."
He continues: "The story allows children to listen, understand words, improve speech, how to solve puzzles, help others, protecting friends and the environment alongside making moral decisions that must be achieved to earn Power pellets. If you make the right decisions then you collect power pellets and can continue down a positive path. This is new territory for us, but an exciting one as 'voice' is a major future in technology and the Amazon Echo is a great device to launch this new kids' interactive-experience with."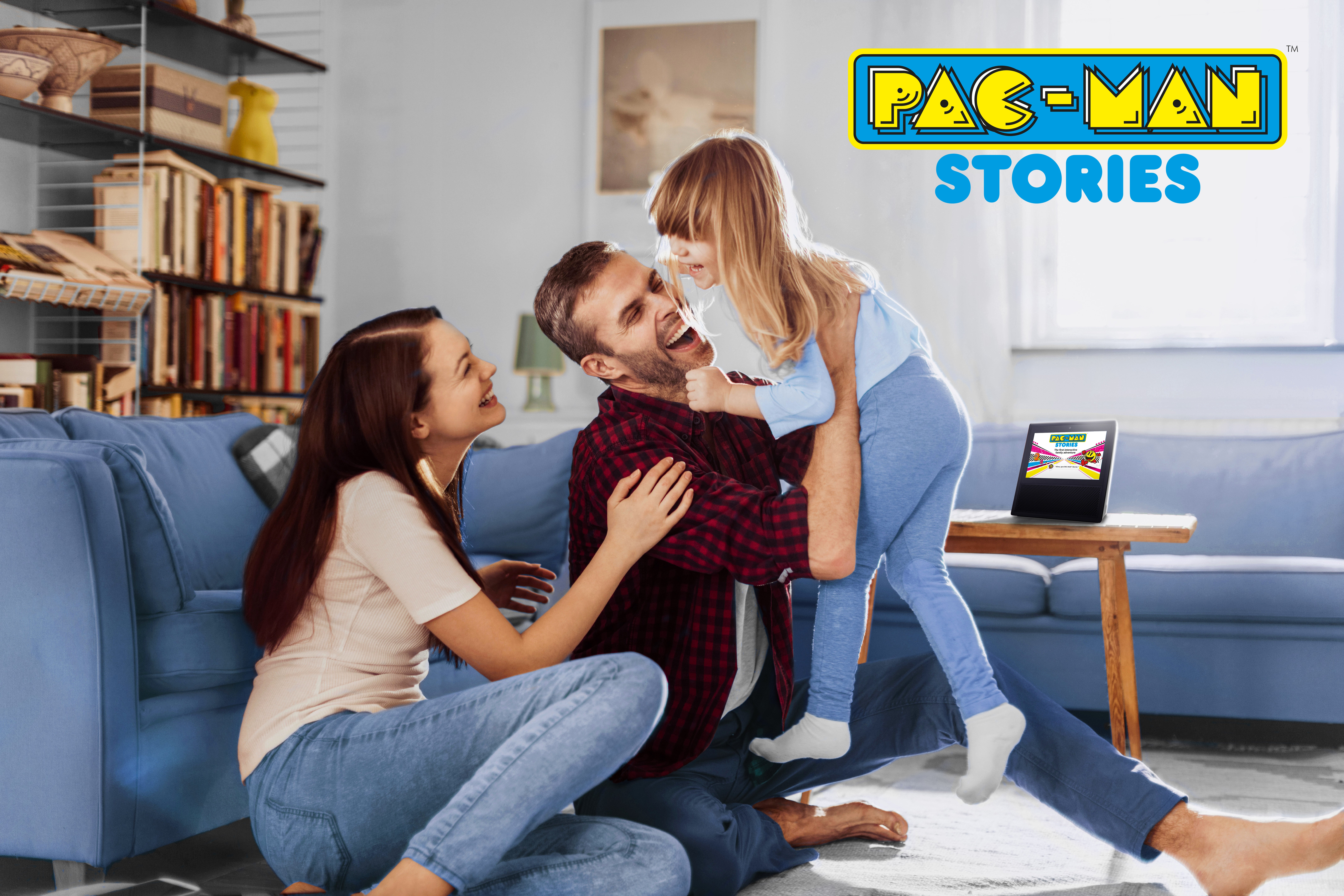 Kirton believes there is "huge potential" for games properties on voice-controlled platforms, predicting a future "where voice will be natural to control everything in your home and your entertainment experiences". He expects more games companies to follow suit, which is why Bandai Namco was keen to be among the first - particularly when it comes to kids' products.
"There is so much potential and untapped markets, so much good you can do and positive experiences that are not just video games"
"Voice activated devices are interesting," he says. "There is a whole wealth of opportunities and clever ways to explore these devices. As a companion to the overall brand, or license you can obviously create additional awareness for your brand.
"But this isn't why we brought Pac-Man Stories to the Amazon Echo. We did this for a number of reasons. One, to explore the technology, the possibilities and the future. Two, to provide an educational, fun, story-time experience to kids and families. And three, to understand the user expectations for the future as this new department is meant to grow with new exciting projects."
The Innovation Department was determined to make Pac-Man Stories more than just a novelty. While The Pokemon Company has started simple with the quirky but unimpactful Pikachu Talk - which, as you might guess, allows kids to talk with Pikachu - Bandai Namco was keen to create something educational.
"In various different offices, we already work closely with schools and various educational projects and this is very important to us," Kirton explains. "To help kids understand 'right' and 'wrong', make moral decisions and helping others is something that can now be adapted to technology like the Amazon Echo. Speech is also an important area of development. A friend of mine has a boy who is seven but his speech isn't that great. His sister, however, is more developed, but this platform can also help with this, listening and pronunciation."
As mentioned, more stories will be released over the summer and no doubt the Innovation Department will explore further voice-activated opportunities as Alexa devices find their way into more homes. Beyond that, Kirton is secretive about what the team is working on but maintains it could give Bandai Namco access to new audiences worldwide.
"Ultimately the innovations department will showcase other experiences and different platforms and engagement with other brands, including new emerging platforms," he says. "It's exciting to think to the future as there is so much potential and untapped markets, so much good you can do and positive experiences that are not just video games."