Improbable partners with Tencent Cloud for game development program
New Improbable/Tencent Cloud Developer Program to support creators making games in SpatialOS for the Chinese market with cloud services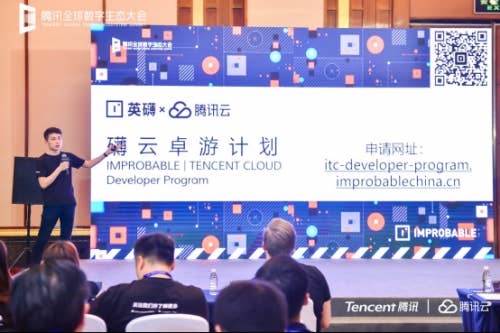 Improbable has announced a partnership with Tencent Cloud to provide cloud resources to Chinese developers using SpatialOS.
The partnership, as announced at the Tencent Global Digital Ecosystem Summit in Chengdu, will also create the Improbable/Tencent Cloud Developer Program. The program will be for developers making games in SpatialOS and running on Tencent Cloud for release in China, regardless of where they are based. Applications are now open, and the program is planned for launch in 2020.
Projects that meet these requirements will receive Tencent Cloud credits and Improbable playtesting and technical support, with services available up to a value of RMB 72 million (around $10 million).
"Today's partnership with Tencent Cloud marks a major milestone for us in China," said the leader of Improbable's Chinese business unit, Peter Lipka. "Not only is China a market of vital strategic importance for Improbable, but I have personally witnessed the great quality of developers here. I am very excited to work closely with Tencent Cloud to help Chinese game developers bring their games to life using SpatialOS."