"I dream of an Italian game developer opening a studio in the UK"
Fast growing studio Stormind on why it's important some Italian studios retain their independence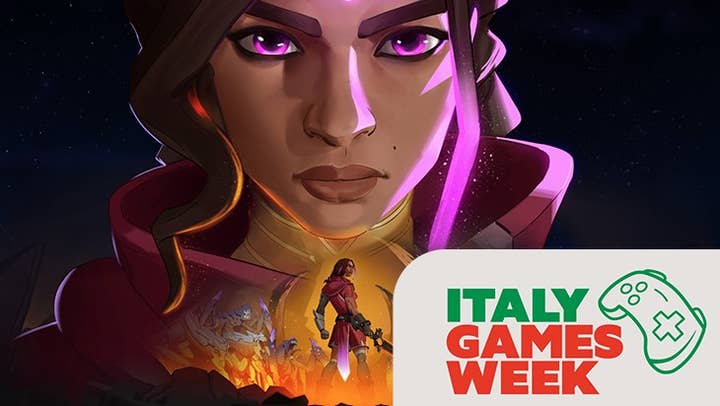 During our time at the First Playable event in Florence, we spoke with nine Italian game developers of all different shapes and sizes.
We met with a bunch of small, independent teams creating artistic, personal passionate projects. And we sat down with larger developers who are part of bigger groups, such as Ubisoft and Embracer.
Stormind doesn't fit into either of those categories. This is a AA game developer with 110 employees that isn't owned by any group or outside publisher. And that's something it's fiercely proud of.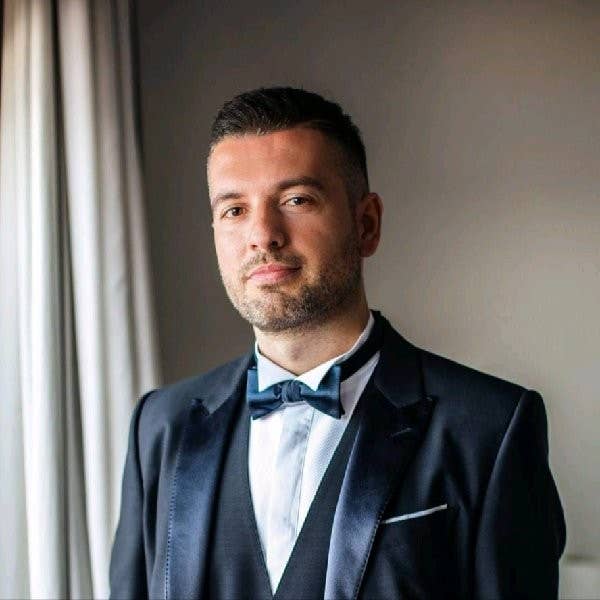 "We released our last game in October with Team17, which was called Batora: Lost Haven," begins Antonio Cannata, the CEO of Stormind. "That will be our last pure indie game. We are now working on some cool cooperations with [major] IP holders. These should be announced soon. As well as our own games. We've completed a transition from a pure indie studio with like 20 guys in Sicily, to a studio of more than 110 working on multiple projects at the same time. And in terms of original IP, our next one will be our first AA game."
He continues: "And this has happened without losing our independence because the current shareholders of the company are the founders. We have received some proposals in the past to be acquired but we said no, because we think there is a lot of potential that needs to be expressed."
Cannata says the goal for Stormind is to build a successful and sustainable games company. It's not about wanting to make one game, but to create a business that produces multiple titles simultaneously.
"If you know the entire Italian industry, there are a lot of structured companies that are just focusing on racing games [and so on]," he says. "But most of them have already been acquired. We can be an example of a fully independent studio, and an example of what's possible when you start from scratch. We started from Sicily, which is not famous for video games. It is famous for beaches, for sun, for food, for tourists and so on. I think we can be an example [for other Italian developers] on how to manage a company from scratch, to bootstrap a company and to be able to grow in an organic way through good partnerships and good product.
"There are a lot of Italians that are working abroad and are convincing them to come back"
"But… we ourselves are still at the beginning. I always say to the guys that we still really have to prove everything that we can do."
Cannata stresses that this isn't meant to be a criticism of what other businesses have done in Italy.
"There's no good or bad or this is right or this is wrong," he explains. "There's not just one way to do the things, but this was our mentality from the beginning – to try to create a company that could make great games and not to try to make one game that wants to become a company."
He continues: "We're extremely ambitious to create something that could never have been done before in Italy. We don't want to have some pressure from outside [investors or owners]. We want to create something iconic using our own resources. We [Italians] come from a legacy of poets and artists. We have a very, very artistic approach to things and an Italian way of doing things. We are trying to show that... while also maintaining the international approach on how we design and write games because, of course, they are meant for everybody, not just for Italian people."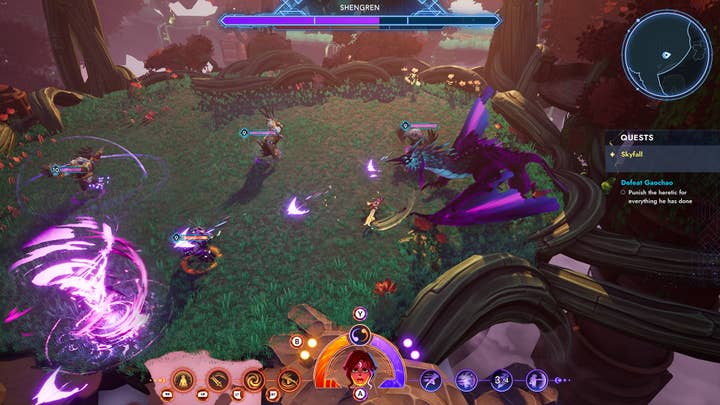 Cannata says one of the challenges that Italy has had in the past is that when great game creators emerge, they're often poached by bigger businesses from other countries. With the recent growth in the Italian games scene, he hopes companies like Stormind can entice some of that talent to come home.
"There are a lot of Italians that are working abroad and some [that] we are convincing to come back to Italy and to bring their experience to our company. It's something that's happening."
He elaborates: "We don't wake up at the morning and worry about people leaving the country. We are used to doing things with the resources that we have. And I think that if people leave the country there are some reasons for that. It's very important to work on that reason to create an environment that could be different compared to the average."
Convincing Italians abroad to come home is going to come down to the culture and the Italian way of doing things, Cannata says. But it's also going to depend on the growth and expansion of Italy's games industry.
"If 100% of Italian studios aim to sell, we will not have our own industry"
Over the last week on GamesIndustry.biz, we've talked a bit about Italy's desire to attract more overseas investment, which might be achieved if the government can lift the cap on the tax breaks. But for Cannata, it's important for Italy to have its own independent success stories, too. If the country wants international recognition for its games industry, it can't just be made up of teams owned by global organisations. In fact, there should be Italian developers that can go the other way and take the Italian way of making games to other countries, he says.
"You see companies like Ubisoft Milan, Nacon Milan and so on… International companies putting their brand name on Italian studios. And that's ok. That's good. But I dream about an Italian game company opening a new studio maybe in the UK or Spain with their brand name on it.
"I really appreciate Digital Bros, because they've been the one. They're a company founded by Italian people that created 505 Games, which is an international publisher. They have the right mindset, in my opinion."
He concludes: "If you have the vision just to make the game and sell the company, I respect it. And maybe it is good. But if all the studios that are here in Italy just want to find a big funding partner or a publisher or to sell… It's business for the acquirer, not for the seller. If 100% of the studios do that, we will not have our own industry. We cannot be fully independent if there is ownership that is not Italian."
Sign up for the GI Daily here to get the biggest news straight to your inbox