"There's almost an industry here now" – The rapid growth of the Italian games business
The IIDEA and a whole host of Italian game studios on the growth and challenges of making games in Italy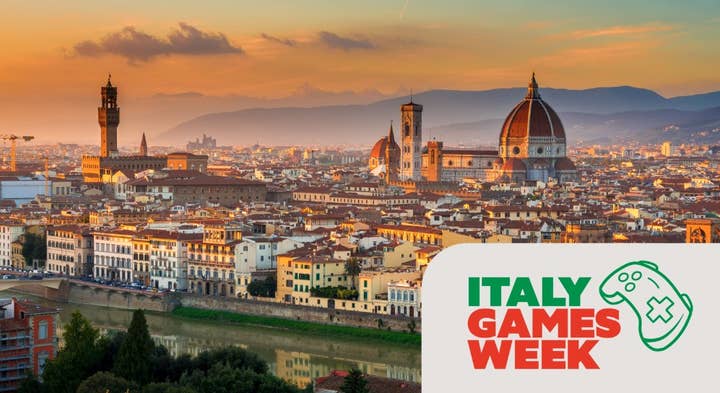 The big statistic from yesterday's story about Italy's games industry was it now has 2,400 employees, which is up 50% over 2021.
That 50% is an impressive figure, but 2,400 is not. There are towns in the UK with a larger population of game developers. Yet both figures accurately sum-up Italy's games scene: after barely existing for decades, things are starting to happen.
Or, to quote Valerio Di Donato, the CEO of 34BigThings (the creators of the Redout series): "I founded this company ten years ago, and it was basically a fucking desert out there. There's almost a games industry now."
The catalyst for this growth can be traced to the 2021 introduction of tax breaks, when the Italian government introduced a 25% tax credit for game developers.
"It took a lot of time to convince them that they had to support video games and put them on the same level as movies or audio-visual," says Thalita Malagò, the director general at Italian trade body IIDEA, who was speaking to us during Italy's First Playable event in Florence.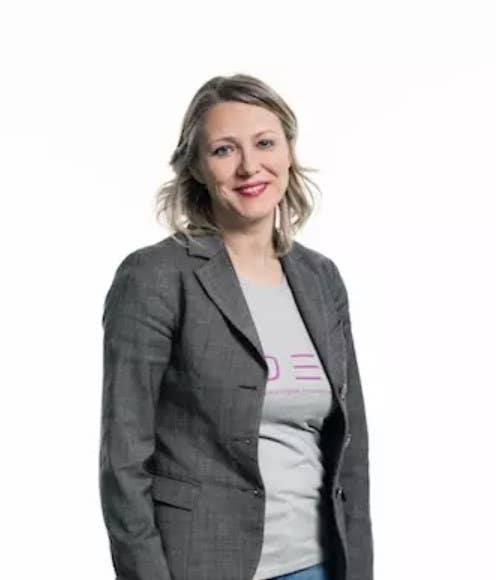 "Over the last few years, we've seen also some interesting developments in local administration supporting video games acceleration programmes. For example, the Municipality of Bolognia or the Lazio region, the region where Rome is based... these two regions have invested public money for developing acceleration programmes for video game startups, so providing funds and specialised mentorship in order to have these teams develop a prototype."
Luisa Bixio, the CEO of Milestone, which is the racing studio behind Ride and Hot Wheels Unleashed, adds: "It's been very important because it's a first step. There are several studios that signed with external publishers this year and I think tax credits is a reason for that."
It's clearly a marked improvement and helpful for smaller studios, but the tax relief is not quite enough to attract significant investment from bigger international organisations.
"There are several studios that signed with external publishers this year and I think tax credits is a reason"

Luisa Bixio, Milestone
"Considering that we are used to having zero support, this is good," says Antonio Cannata, the CEO of Remothered and Batora developer Stormind. "But it's important that it will improve over time. If we want to be competitive, we need to prove what we can do with the comparable resources to other countries in Europe."
The biggest issue is the €1m cap per company.
"That's clearly holding up a lot of huge investments that we could move into the country," says Di Donato. "If that limit was lifted, I'm sure that companies like [our parent company] Embracer could invest a lot more in what we are doing right now."
Bixio continues: "We are asking for a bigger limit – €2m or €3m – or for the cap not to be per company, but per product. [The government] has been very open when we ask about this and open to discussing it."
For IIDEA, it's not all about increasing the tax credit cap.
"We would like the government to add a prototype fund – direct financing to video game developers, especially the younger teams that need to be supported in the development of their prototype," Malagò says. "These are requests that we have put on the table with the government."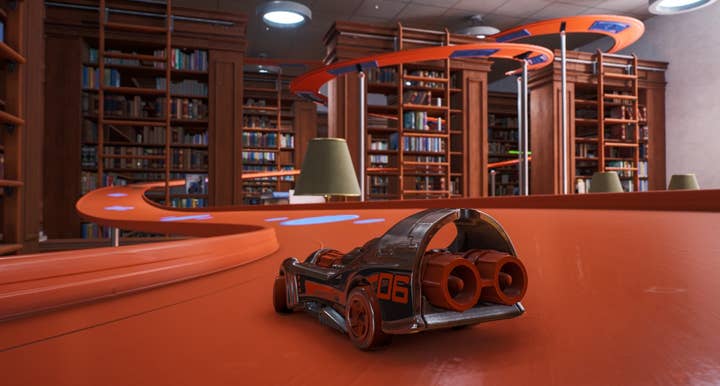 One thing Italian games companies would like to see from its government is a simplifying of the bureaucracy that comes with operating a business in the country. Even the simple task of updating company details can be an arduous process.
"If you asked me today how much does an employee cost to the company, it's a question that I struggle to answer," explains Pietro De Grandi, CEO and co-founder of Strelka, which has recently released the shooter Hell Is Others.
"There are so many different things in a single hiring that I don't know the number with certainty. It's quite complicated and you have a lot of things on top. Then you have a lot of extra costs that comes up every now and then. We also change government every few years, and they change like the tax brackets and how you pay things and all the... it's always changing and evolving.
"But at the same time, as Italians, we know how to deal with that. But seeing it for the outside, that's more risky and also taxes are quite high. I have a small company in the UK and it's much, much easier there."
Dario Migliavacca, the managing director at Mario & Rabbids developer Ubisoft Milan adds: "One of the most difficult things about leading a company in Italy, not just a video games company, is managing the taxation. And there's still a bit of bureaucracy."
So things are moving in the right direction when it comes to government support, but there's still work to do. And it's a similar story on the education side, too.
"We have a number of public universities and private schools that are now offering specialised courses for game developers in different fields – programming, design, art or what else," says Malagò. "We decided to launch a video games student conference last year to help students understand what the different job opportunities in video games are. We had something like 400 students in person and over 1,000 participating remotely. This was our first effort."
"We have young people that have the competencies to work in games, but what we lack are business development skills"

Thalita Malagò, IIDEA
One of the participants at First Playable was a company called Safe Place Studio. The team's debut game was Venice 2089, which won best debut game at the Italian Game Awards. This is a game developer born out of the Event Horizon School, which is dedicated to game development and digital art.
"We all did our different courses; some of us did game design, other people did programming or concept art or 3D art," explains game director Francesco Berton. "A thing that Event Horizon does is it gets all the students of the same school year and they develop a project together. That's how Venice 2089 started back in 2019, as a school project that we ended up developing [into] a demo that is on Itch.io. Then we decided the game was looking good, we were getting good feedback, so we decided to finish it."
Ultimately, there are not too many courses like Event Horizon out there.
"There are some private schools that offer some things, but there is not a lot of education on game design," says Andrea Leoni, co-founder of Terrorbane developer BitNine Studios. "The infrastructure is still way behind."
Yet the real education challenge, and this came up multiple times, is the know-how required to run a successful business. Italy doesn't have a huge track record of success when it comes to video games, which means there's a lack of experience in running sustainable games companies.
"We have a lot of young people that have the competencies to work in the games industry, but what we lack is the business development skills," Malagò continues. "Certainly on an international scale. What we need to do as an association is to really work on building business competencies for Italian game developers because they need to understand that if they want to transform their passion into a job or a company, then they need to learn more about how to do business in this sector. And the acceleration programmes that we are supporting are a clear example of this direction."
Di Donato adds: "To learn how to make successful games, you have to make successful games. Once one, two or three studios succeed in Italy, it will get easier for everybody else. We had that with a couple of studios, but not enough to spark something huge for games in Italy."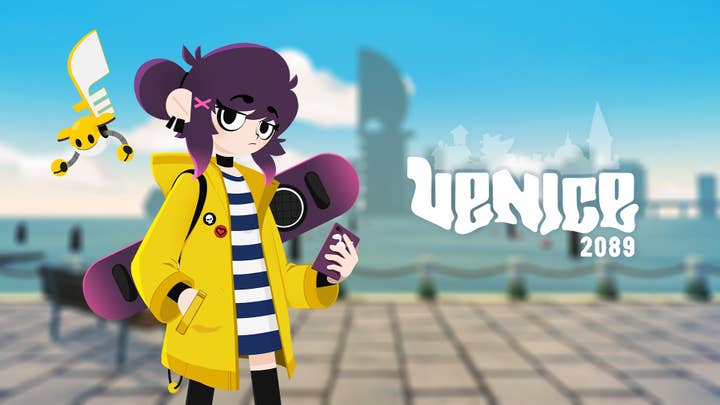 Indeed, what Italy is lacking is a breakout success. Although companies like Milestone and Ubisoft Milan have developed hit titles, they're usually based on IP from other countries. One developer bemoaned the fact that to a lot of gamers, Italy is best known as the location for Assassin's Creed II, or the supposed nationality of Super Mario.
"I hope we will have some unicorn, because in Italy we have a number of companies that are very well established but we probably lack a sort of unicorn," Malagò says. "In other countries, there have been big games and companies."
One example that came up several times is Italy's answer to CD Projekt, the hit Polish studio behind The Witcher and Cyberpunk. A big studio with that level of success won't just attract international interest, but it could be pivotal in developing talent and business expertise, which then feed into other teams.
"We still don't have a lot of big companies and that doesn't help in creating senior professionals that can help to build the industry itself," says De Grandi.
"It's not difficult to find very good talented juniors, but we don't have much spill over from bigger companies, so it's difficult to find skilled professionals that can help companies to step up. It's doable to make small to mid-size productions; it's very difficult to go and scale because there is not a lot of people that can actually help teams to do that."
For all the challenges, there is one key advantage that Italian game developers have that teams from other countries don't, and that's Italy itself. It is a beautiful country steeped in a vast amount of history that resonates globally, with a unique culture.
During our visit to First Playable, I was initially concerned that Italy's games industry might have forgotten this. On the first evening, IIDEA held the Italian Video Game Awards. During it, everyone spoke in English, it was judged by a panel of almost entirely British judges, and it had an Irish host (the brilliant Aoife Wilson). This is understandable when you consider Italy's desire to attract global attention, but the ceremony was completely lacking Italian music, art, iconography… all the things the world associates with the country. It felt like an awards event that could have taken place anywhere.
"Video games are still not recognised as a form of art here in Italy. We are aiming to change that"

Andrea Leoni, BitNine
Yet by the time I left First Playable, I had no such concerns. The developers I spoke to ranged from mid-sized to small to really small. There were developers fresh out of college, and those who have been leading teams for decades. And they all shared one thing in common: a deep love for Italy and the people who live there.
"Our studio name is Italian, which isn't very typical," says Pietro Rirghi Riva, the creative director at Saturnalia developer Santa Ragione.
"But we wanted to make it clear we are an Italian studio making games that are quintessentially Italian. That said, we always structured ourselves as an international studio. We write our games in English. We always have a sense for where our audience is.
"The two things about making games here is being able to tap into a very rich culture that is not just Assassin's Creed's Renaissance and classical history. It's the contemporary Italian culture, things like fashion, theatre, art forms that I think we can collaborate and learn from. This is about making games about what you know and the culture you belong to, in contrast to recycling the same themes of fantasy that take place in imaginary places and have no connection to reality."
Leoni concludes: "Italy is a place that puts a lot of stress on the tourism and fashion industry, and cinema and the arts. Video games are still not recognised as a form of art here in Italy. We are aiming to change that and [have games] included in all those beautiful things that we Italians do."