Game firms acknowledged by Human Rights Campaign for LGBTQ inclusivity
Microsoft, Sony, Apple, Activision Blizzard, and EA among those earning perfect scores in 2021 Corporate Equality Index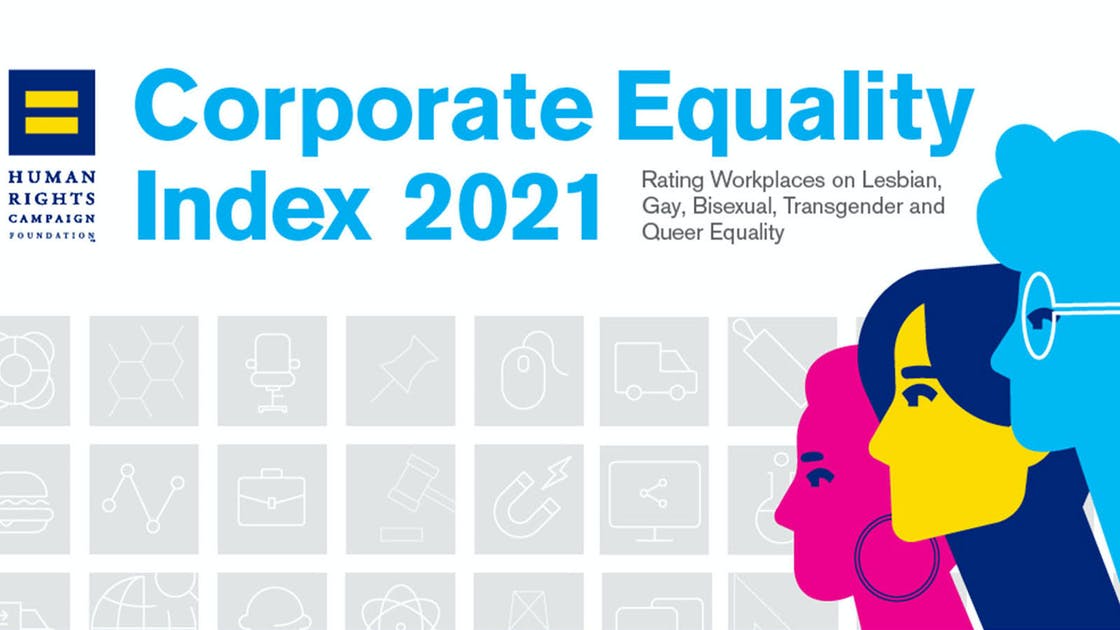 The Human Rights Campaign Foundation today released its annual Corporate Equality Index (CEI) report, and a number of companies in the games industry received perfect scores for their LGBTQ-friendly workplace policies and benefits packages.
This was the largest CEI in the 19 years it has been put together, with 1,142 companies participating and 767 of them earning a perfect 100 score. A number of significant players in the games industry earned top marks, including the following:
Activision Blizzard
Amazon
Apple
Electronic Arts
Facebook
GameStop
Google
Intel
Microsoft
Nvidia
Sony Interactive Entertainment
It's possible Activision Blizzard won't be appearing on next year's list of perfect scores. The CEI scoring system docks a company 25 points for "a large-scale official or public anti-LGBTQ blemish on their recent records," and one of the given examples of such a blemish is "opposing shareholder resolutions reasonably aimed at encouraging the adoption of inclusive workplace policies."
Earlier this week, Vice reported on an Activision Blizzard objection to a shareholder proposal to mandate interviewing diverse applicants for every job opening, saying it would be "an unworkable encroachment on the Company's ability to run its business and compete for talent in a highly competitive, fast-moving market." The publisher later said its objection in the SEC filing was mischaracterized, and more about how to apply the proposal internationally.
The CEI specifically assesses companies based on four categories: Non-discrimination policies throughout their businesses, equitable benefits for LGBTQ workers and their families, supporting an inclusive culture, and corporate social responsibility.
Over the years, the CEI has tracked a considerable shift toward better LGBTQ policies across corporate America. When it began in 2002, just 5% of businesses had explicit gender identity protections for transgender employees; this year it was up to 99%.
Transgender-inclusive health insurance coverage is another area of significant progress. In 2002, none of the companies looked at offered it. This year it's offered by 71% of Fortune 500 companies and 91% of all businesses evaluated in the CEI.
In the introduction of this year's report, Human Rights Campaign Foundation president Alphonso David stressed this does not mean the mission has been accomplished.
"As we recognize the progress that has been made, two key questions for business leaders are: what will you do to define or better define the values of your businesses and what will you do to advance the lived experience of justice and equity for workers of marginalized identities in the coming year and beyond?"