Activision Blizzard says interviewing diverse candidates for every opening "unworkable"
Publisher asks SEC to exempt it from putting "Rooney Rule" proposal before shareholders; EA says it will consider it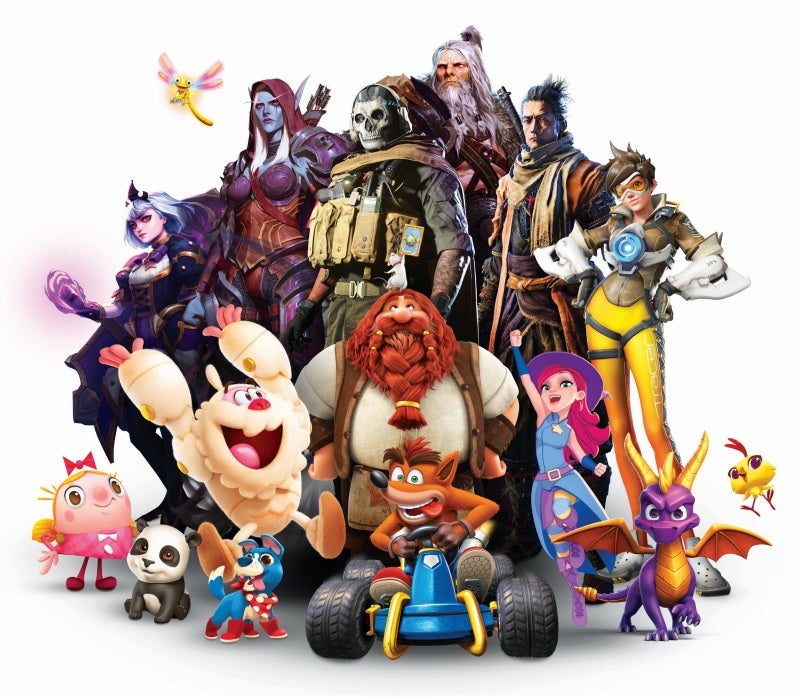 Activision Blizzard is looking to avoid a shareholder proposal that it interview at least one diverse candidate when it hires for a position, according to a Vice report.
The proposal was made separately to both Activision Blizzard and Electronic Arts by the AFL-CIO labor federation, which owns shares in both publishers.
The proposal was based on the NFL's Rooney Rule, adopted in 2003 to require all of the football league's teams to interview at least one diverse candidate for every head coaching vacancy. It was later expanded to include vacancies for general managers and similar front office positions.
In its letters to the publishers, the AFL-CIO argued for the adoption of the rule, saying, "A diverse workforce at all levels of a company can enhance long-term company performance."
Activision Blizzard touted its diversity programs to Vice, saying, "We value the diversity of the Activision Blizzard community and understand that our employees and players come from a wide array of backgrounds. In order to deliver epic and engaging entertainment for a diverse, growing global audience, our workforce must reflect these communities."
However, it also responded to the AFL-CIO proposal by asking the Securities and Exchange Commission to exempt it from putting the question to shareholders at its annual meeting this summer.
Vice reports that an Activision Blizzard attorney told the SEC in January, "While the Company has implemented a Rooney Rule policy as envisioned [for director and CEO nominees], implementing a policy that would extend such an approach to all hiring decisions amounts to an unworkable encroachment on the Company's ability to run its business and compete for talent in a highly competitive, fast-moving market."
Activision Blizzard's attorney further said the proposal was micromanaging in nature, and "leaves no room for the Company's management or Board of Directors to exercise discretion in how new hire decisions are structured."
On the other hand, an EA representative told Vice the publisher would consider the AFL-CIO proposal, saying it was "committed to maintaining hiring practices that promote inclusion and diversity" at the company.
As Vice notes, the AFL-CIO has already had success with similar Rooney Rule shareholder proposals, convincing five of the largest US banks to adopt such policies and add public accountability to their existing diversity initiatives.
Update, January 28: Activision Blizzard has released the following statement from president and COO Daniel Alegre:
"Activision Blizzard is committed to inclusive hiring practices and to creating a diverse workforce; it is essential to our mission. Vice completely mischaracterized the SEC filing made by our outside attorneys. In fact, our hiring practices are rooted in ensuring diversity for all roles. We engage in this aggressively and successfully. Our objection was rooted in the fact that the AFL-CIO proposal failed to adequately consider how to apply these practices in all of the countries we operate in.
"Our games have uniquely influenced popular culture and have helped to increase tolerance and inclusion through their connectivity as well as the heroes we portray and our stories that celebrate diversity, equity and inclusion in so many powerful ways.
"In order to ensure that our games stay true to our mission--to connect and engage the world through epic entertainment--we require that all candidates of all backgrounds, ethnicities, genders, races and sexual orientations are considered for each and every open role. We aggressively recruit diverse candidates so the workforce provides the inspired creativity required to meet the expectations of our diverse 400 million players across 190 countries. We remain committed to increasing diversity at all levels throughout Activision Blizzard worldwide."