HTC Vive has sold more than 140,000 units - report
Rare sales figures emerge, suggest slow build for premium virtual reality device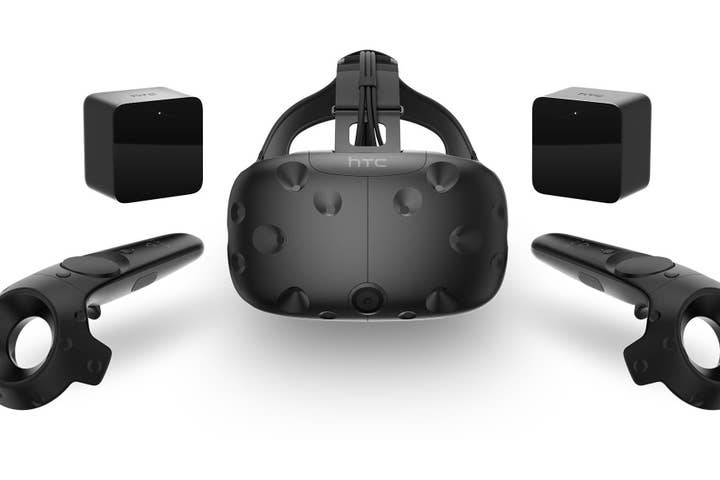 A HTC Vive representative claims the company has sold in excess of 140,000 units.
The figure was spotted by Tech Crunch in a news brief from Chinese VR specialist site 87870. Back in August, HTC's China regional president for VR Alvin Grayling claimed the firm had sold 100,000 units, but chairman Cher Wang told 87870 this figure is now well over 140,000.
This is supported by reports that HTC's revenues rose by 40 per cent from August to September - growth that analysts attribute primarily to sales of the Vive.
The figure is also roughly in line with sales of Vive's most popular games. Raw Data, a sci-fi shooter exclusive to the HTC device, was revealed to be the first VR title to generate $1m in sales revenue over the course of one month. Steam Spy data indicated the game had around 33,000 owners at that time, while Survios claimed at least 20% of Vive owners had purchased Raw Data. Extrapolated, that's a total Vive userbase of 165,000.
Hard sales numbers for HTC Vive, or indeed any virtual reality device, have been hard to come by so far - perhaps because commercial units have only recently made their way to shelves. Vive launched in March this year, but the high price tag of both HTC's device and Oculus Rift - not to mention a PC powerful enough to support them - limits the potential for strong early sales.
Data from a Steam hardware and software survey recently showed that growth in the number of VR owners using the marketplace has slowed dramatically, with some suggesting would-be early adopters have now already invested the tech and little change can be expected until the devices come down in price.
That said, demand for VR is clearly still high. Earlier this week, Sony Europe president Jim Ryan claimed pre-orders for PlayStation VR had reached "many hundreds of thousands", while back in July Facebook CEO Mark Zuckerberg revealed Samsung's mobile and more affordable Gear VR had more than 1m monthly active users.
Ultimately, 140,000 is a reasonably impressive number given the price of entry, but HTC will no doubt be hoping sales will pick up as interest and awareness in commercial VR products grows.