Samsung Gear VR hits 1 million MAUs
Facebook's Mark Zuckerberg sheds light on the growing reach of mobile VR, believes that AR will follow the same path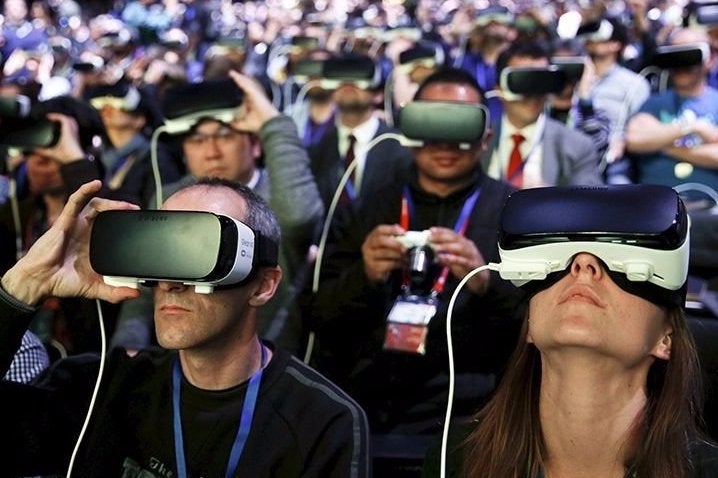 Samsung Gear VR now has 1 million monthly active users, according to Mark Zuckerberg, and Facebook's CEO also believes mobile will be as essential to the spread of AR as it has been for virtual reality.
Speaking to Facebook's investors following the publication of its Q2 results, Zuckerberg said that, "1 million people a month are now using Oculus on mobile phones through our Gear VR partnership with Samsung." The Oculus store now has more than 300 apps available for Gear VR.
Gear VR launched in November last year, but there has been a lack of clear data around sales and users since then. In February, Samsung gave away a limited (but large) number of headsets with pre-orders of its Galaxy S7 smartphones. Three months later, the company announced that it had sold 300,000 units of Gear VR in Europe alone. Zuckerberg's 1 million global MAUs figure seems reasonable on that figure alone, and even more so when one considers that the Galaxy S7 offer isn't the only time that the Gear VR has been given away for free - similar acts of generosity have been a frequent occurrence at conferences attended by GamesIndustry.biz.
"The phone is probably going to be the mainstream consumer platform that a lot of these AR features first become mainstream"

Mark Zuckerberg
At Casual Connect last week, a panel of VR developers extolled the benefits of working with mobile at this early stage in the market's evolution, specifically because of the high number of users relative to platforms like Oculus Rift and HTC Vive. Otherworld Interactive's Andrew Goldstein said, "If you want to increase your brand, your notoriety, or just get yourself seen, mobile VR is where to go."
Mobile will also be where to go for augmented reality, too - in Mark Zuckerberg's opinion, at least. In the investor call's opening remarks, he pointed to Facebook's recent acquisition of the face-swapping app MSQRD as an example of the company's interest in AR. Zuckerberg admitted that MSQRD is a "lightweight" example of the technology, but he claimed that Facebook is engaged in, "AR research."
When asked about the popularity of Pokémon Go, Zuckerberg highlighted it as evidence that mobile will be the first platform on which AR becomes a point of widespread public enthusiasm. "The biggest thing that I think we can take away from this as we invest in augmented reality in addition to virtual reality, is that the phone is probably going to be the mainstream consumer platform that a lot of these AR features first become mainstream, rather than glasses form factor that people will wear on their face," he said.
VR and AR are commonly discussed in the same breath, despite the obvious differences in the technology, the experience and, therefore, the potential use cases of each. However, Zuckerberg's comments suggest that there could be common ground in the pattern of adoption, with AR reaching a wide audience on mobile, while devices like HoloLens and CastAR remain specialist concerns.