How to take full advantage of Steam Festivals
TinyBuild's Michael Kuzmin details best practices when it comes to making the most out of Valve's events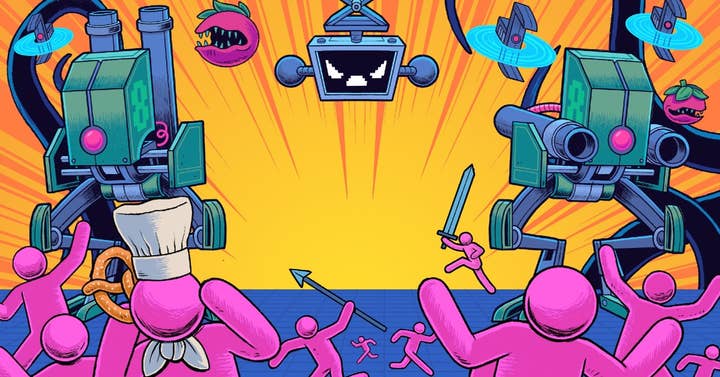 Steam festivals are great for developers. You can set up a demo, build your audience, and get tons of feedback. Here are some tips, based on our experience at TinyBuild, to get the most out of a Steam festival.
First of all, there are several requirements to be eligible:
The game should be released within six months of the start of the festival
You need to apply two months in advance (may vary, keep an eye on emails from Valve)
A game needs a user-accessible "Coming Soon" page
You need to have a readily available demo of the game
Steam Festivals have helped revitalize the idea of game demos, especially after demos became obsolete with the introduction of Steam refunds
Requirements for each festival may change, but not much. It's important to note that every game you want to feature can only be in one Next Fest a year. Think carefully: is your game ready for the spotlight? Make sure the demo accurately reflects what you are trying to highlight.
At TinyBuild, we've always taken game demos (which we call "playable teasers") seriously. Today, a lot of our marketing and production strategy is about launching free teasers on Steam.
Steam Festivals have helped revitalize the idea of game demos, especially after demos became obsolete with the introduction of Steam refunds. Why bother making an additional SKU when users can try your game anyway? Festivals feature a curated number of demos, and developers can adjust the experience appropriately.

Step 1. Prepare your demo
It's time to take a careful look at your demo. It's not as simple as selecting a piece of a full game. You need to create something that people will download and play -- hopefully, for a long time.
The longer they play, the higher your game will rise in Steam ratings.
Ask yourself: "What can we do to make people play it over and over again?" Think about adding some online-based features like leaderboards. Think about other ways you can increase replayability.
A demo is a great opportunity to collect feedback from the players using something as simple as a Google Form accessible in the game menu. Ask a dozen questions. The most useful will be about what is missing. Be sure to collect those types of ideas. They will be extremely helpful as you continue development.
Step 2. Improve your page
There is no limit to perfection when it comes to the Steam page. Here are some of the things you might consider:
Update your main capsule art
Re-write your short and long game descriptions
Add proper tags using Tag Wizard
Experiment until you find the best combination of the above. Make your page shine among competitors!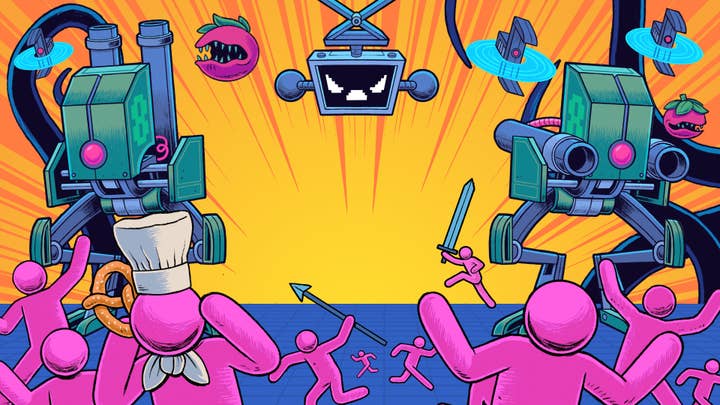 Step 3. Prepare a marketing push
Steam will not magically bring people to your demo. You still need to market your creation outside of Steam, so promote it as hard as you can. Use all your marketing channels to do so. We focus mainly on social media:
YouTube: Make a habit of releasing content on your YouTube channel. At TinyBuild, we post game trailers, dev blogs, and gameplay tips, as well as our own "TinyBuild Direct" to share the latest news. We often schedule the broadcasts to align with the start of the Festival.
Paid ads: Besides YouTube, we use social networks like Facebook, Twitter, and Reddit, and do some paid advertising through those networks. Don't be deceptive or misleading with your ads, and try different artwork to get a decent click-through rate.
Facebook: The social giant is a great place to start running ads of your game, and with Steam adding the ability to track UTM parameters, you can always calculate your ROI later. Just make sure to track every campaign. You must reach desktop users with a high chance of Steam being installed by targeting platforms and interests. Worth trying!
Twitter and Reddit: Good, eye-catching GIFs of your demo's gameplay can blow up on socials like Reddit. Figure out what works for your game and use it with every major newsbeat. Writing a good tweet is a mastery you must wield.
Step 4. Maximize your efforts on the first day
The first day of the Festival is the most important one. Direct all your marketing efforts towards it. Prepare for a marketing push from Valve, an influx of players, and content creators checking out available demos. Because of this, your game's page should already be "warmed up" by marketing traffic from Step 3.
Fail to focus on the first day and your marketing will not be as effective. Every day that the Festival continues, more players will come and go and pick up demos that might hold their attention until the end of the event.
If you released your demo before the Steam festival, update it and make a newsbeat from it. Tell everyone about big changes in your demo and your loyal players will return.
Step 5. Run a pre-recorded stream
Doing so keeps people on the page and helps bolster global stream rankings. This pushes the game farther up the Festival's homepage. It's a common practice to record the stream in advance, no one will be upset about this. Book slots for Q&A sessions with the developers. You can answer questions from Discord and the stream chat, and this also increases viewership.
Prepare early. Prepare well. Test a lot. Complete these steps using your best judgement and watch the wishlists and reviews flow!
For more about the approach to demos, check out Alex Nichiporchik's Academy article on playable teasers.
Cheat sheet
Participate in the Steam Next Fest! Seriously.
Make your demo with a purpose.
Start preparing for the Festival in advance.
Critically review the game's Steam page.
The first day is the most important, plan your marketing material accordingly.
Collect Wishlist adds and reviews from the demo.
Record streams of the game in advance and place them on the game's page.
Refine and repeat with another game at the next Festival!
Tiny Build's marketing director Michael Kuzmin started his game career in 2003. Having worked at HeroCraft, KranX Productions, Airgrind, and now TinyBuild, he was involved in marketing, community development, games analytics and monetization.