How Gareth Edmondson is "bringing brilliant people together" in a post-pandemic games industry
Creative Assembly's studio director reflects on lessons learned while managing one of the UK's biggest developers during lockdown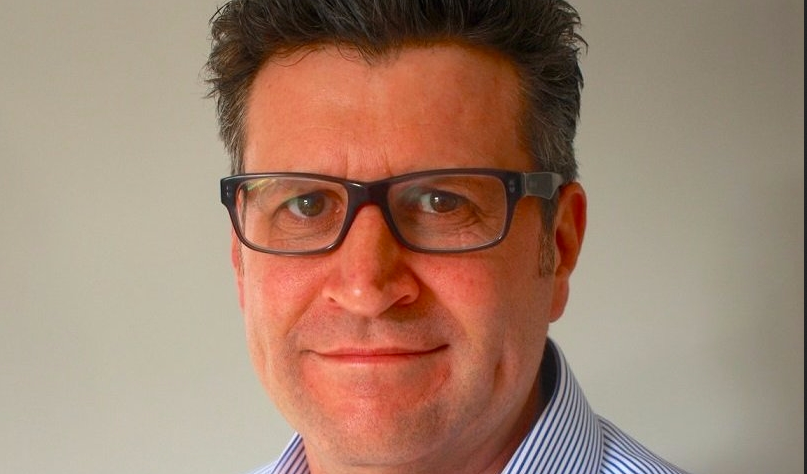 To be crowned the UK games industry's best boss in a typical year is an impressive feat; to be crowned the UK games industry's best boss in the middle of a pandemic is astonishing.
But that's exactly what Gareth Edmondson did as last year's recipient of the coveted award.
As it tradition, we caught up with Edmondson ahead of this year's awards -- where Sumo Leamington's Harinder Sangha was named Best Boss -- in a fireside chat, which you can watch here or download as a podcast.
Interestingly, running his own studio was not necessarily something Edmondson ever set to do. But thanks to his entrepreneurial brother -- Reflections co-founder, Martin Edmondson -- and a background in civil engineering and project management, that's how Edmondson finds himself today as studio director at Creative Assembly.
"I was always fascinated by the industry because I was very close to it right from the very start with my brother," he says, having worked at Reflections for a decade. "I was always fascinated by, and loved, playing games, but I'm not a programmer, I'm not an artist -- I didn't know really how I could get involved at that early stage. And so running a game studio wasn't particularly an ambition that I saw.
"But then, as I got more and more involved -- as I saw how games get made, how teams grow, the importance of the creative collaboration, and how people work together -- it sort of dawned on me that actually, I really, really want to continue in this for one thing, but also, what can we do to continually create? It's such an interesting business to be involved in. So it was not an original ambition, but it became one as I went along."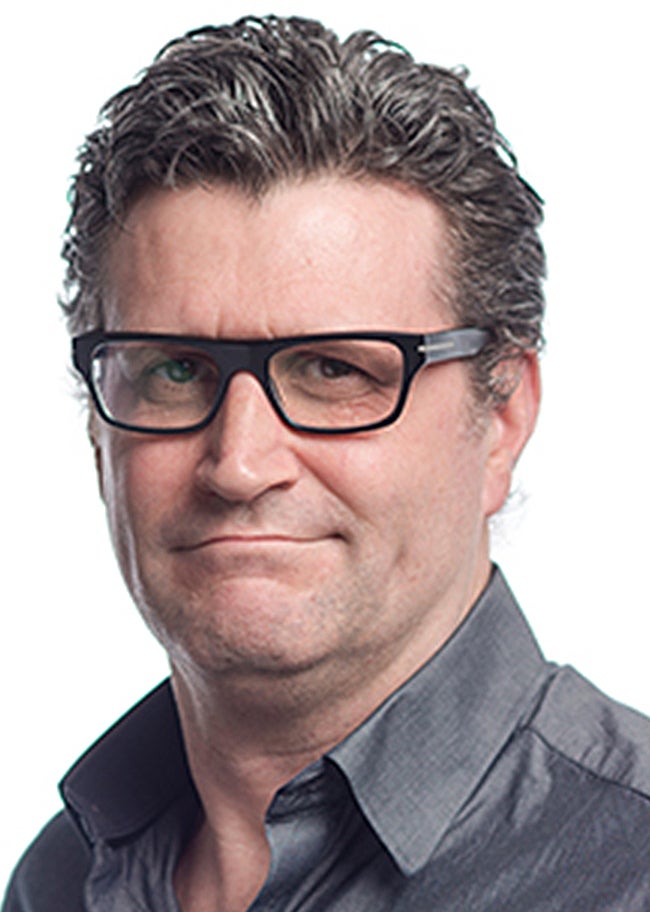 That said, it hasn't always been an easy ride. After leaving Reflections, Edmondson recalls he was "pretty crushed" by a brief foray into the fiercely competitive world of mobile games.
It's that experience, however, that bridged the gap between Edmondson's career at Reflections and moving on to Sega-owned Creative Assembly. That was five and a half years ago, and he's since moved from his original appointment as COO to eventually being appointed as studio director last year.
It's a challenge he's relished -- he acknowledges that the challenges are "radically different" today than from when he started out, and the industry has changed significantly -- but he says transitioning into the new position was done "carefully" and over "a period of time."
Which is just as well, really, as within a year Edmondson was dealing with something none of us had anticipated: a global coronavirus pandemic.
"I've been here quite a while and I started to get involved in the 'day-to-day' a couple of years ago," he says. "But when I did finally and formally take over in April 2020, of course, we'd just gone into a national lockdown. So, you know, quite a lot of plans for what we were going to do -- further growth and so on -- [those priorities] switched pretty dramatically to dealing with a global pandemic in a crisis.
"It wasn't something that any of us thought we'd ever face," he admits. "So the focus switched. But once we got through the initial stages of that, we got different challenges because of that, but the ambition remains the same. It was quite different to how I expected, but not because of anything other than the situation with a global crisis."
But what lessons did Edmondson -- and Creative Assembly itself -- learn during the pandemic? Did the studio's response change as the emergency evolved?
"But when I did finally and formally take over in April 2020, of course, we'd just gone into a national lockdown"
"I think early on, it was all about crisis response. Immediately, we needed to get everyone safe, so we put everyone working from home about a week before the full UK lockdown happened.
"But we also then needed to very quickly get [...] everyone able to work from home. That was all about crisis response, but that was over quite quickly. Our support and IT teams were just incredible at that time and getting everyone home, getting them safe, getting them working and operating.
"So then we quite quickly moved into a period of supporting people, and that then became more about reacting to individual needs. We very quickly started to learn, of course, childcare is an issue -- so we needed to be flexible around people's childcare commitments. Certain disciplines were experiencing quite severe remote technical issues and all sorts of inefficiencies, so that then became another phase which was more about individuals."
Then, Edmondson says, the focus shifted to building and maintaining social connections and providing "the best wellbeing support that we can." That includes a weekly whole-studio livestream, which has gone ahead "pretty much every week since the beginning of lockdown." He says it doesn't matter if there aren't any big announcements or updates to share; for Edmondson, it's all about connecting.
"It just helps me connect to everyone," he reflects. "We'll talk about new initiatives or whatever. But at the same time, we're onboarding new people. The social connections and the connectivity between people are super important to Creative Assembly and our culture. So trying to maintain that as we've gone along has been one of the big challenges."
"It's important not to gloss over the fact that the pandemic has amplified some of the issues which already existed"
Despite the extraordinary challenges last year brought, Edmondson says the team has continued to be successful, releasing "quite a lot of stuff" -- DLC for Three Kingdoms, plus a full standalone title in A Total War Saga: Troy -- while whole teams have been working remotely.
"We've achieved quite a lot, but we found that over that period, the creative challenges that are there because we're separate... those are really important for us to solve. We still work on that every day. And it's important not to gloss over the fact that the pandemic has amplified some of the issues which already existed. Communication becomes harder. So we just continually work on trying to improve those aspects."
Looking ahead, Edmondson thinks it's going to be hard to disconnect from COVID-19 -- "the world is changing, we need to be more flexible in the way that we work" -- but his goal always remains the same: "Bringing brilliant people together to create brilliant experiences."
"There's always change in the industry. What work looks like as we start to return back to the studio -- those sorts of problems are right at the front of our minds right now. But it's constant change. So while, of course, always keeping an eye on making sure that we're making brilliant, brilliant stuff, I think the challenges for managers and leaders are the same: it's just different change comes in and it's how we react to that change."
So: what did Edmondson do differently to secure him the title of the UK game industry's best boss in the extraordinary year that was 2020? What's his secret? Stressing that authenticity, integrity, and empowerment are the three things he always looks for in the leaders around him, he's keen to stress that open communication, actively listening to his co-workers, and ensuring his staff are "genuinely empowered" and trusted are key.
"I think it's about always getting feedback," he says. "The studio helps me with their honesty; we're pretty straightforward when things aren't right or when we need to consider something else. Always getting feedback is critical, and I make sure that those channels are open. The team will always push for improvements, and even if we seem to be doing well we always are looking for improvement. So listening to the team -- that's one key thing.
"The other? It's really tempting to just look internally, and it's a little bit harder [to avoid doing that when we're] not going to events like GDC where you're immersed in discussions with other people about what's happening in the industry. But it's really important to keep your head up, look at what's going on in the industry, and keep thinking about that as well. Listening internally and looking around externally -- it's not much of a secret, but it's the only way I can think of doing it."