Who are the 2021 best places to work in the UK games industry?
Creative Assembly, Criterion, Playground Games, NaturalMotion, Sports Interactive, Sumo and more crowned Best Places To Work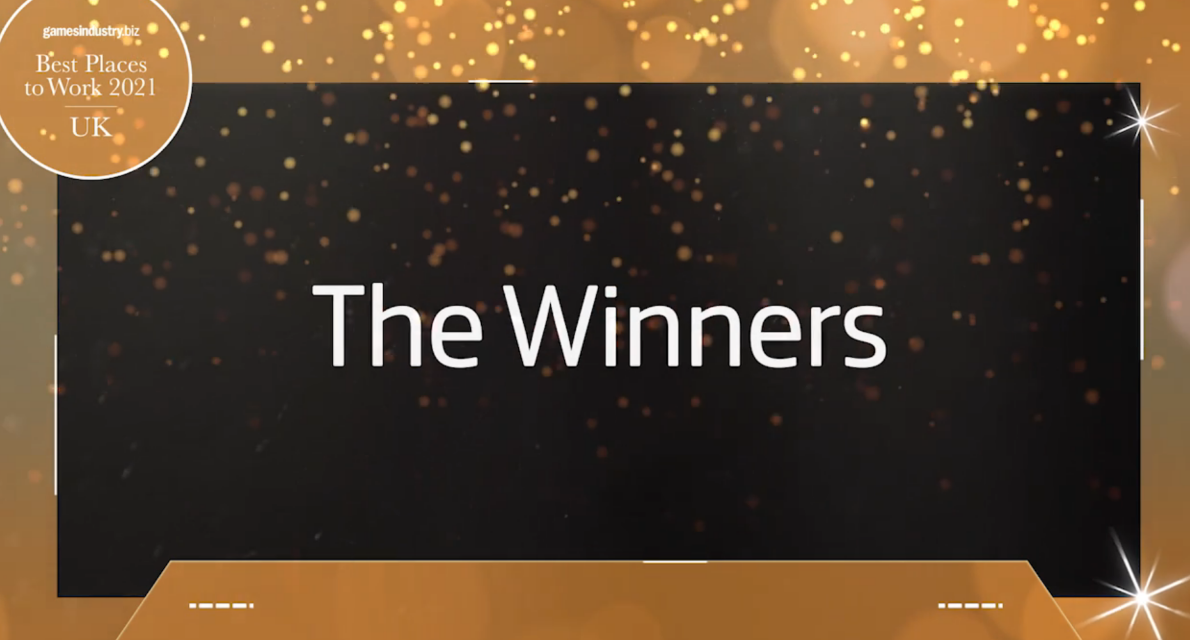 The winners of the fifth UK GamesIndustry.biz Best Places To Work Awards have been revealed.
The event is all about making the games industry a better place to work, and the awards themselves are decided by an in-depth survey of employees.
Revealed during a special 42-minute online ceremony (which you can check out below), there were 20 UK Best Places winners, and a series of special winners.
Harinder Sangha from Sumo Leamington was crowned the UK Best Boss, while Creative Assembly's Emma Smith won the G into Gaming Award for her work in supporting diversity in the games business.
During the event we also featured top tips on attracting diversity and supporting the mental health of your teams. There were also special guests presenters, including Ukie's Dr Jo Twist and industry legend Ian Livingstone.
The highest scoring small companies (10 - 50 staff) are: Failbetter Games, Ico Partners, Indigo Pearl, Mojiworks, No Code, Red Kite Games, Ripstone and Snap Finger Click.
The best mid-sized companies (50 - 200 employees) are: Criterion, d3t, Electric Square, Hutch, Lab42, Space Ape Games and Studio Gobo.
And the top large companies (200+) are: Creative Assembly, Double Eleven, NaturalMotion, Playground Games and Sports Interactive.
All 20 winners went through the Best Places To Work Awards process. In order to take part, they had to fill in an employer form that asked questions around pay, holiday, benefits, social activity, and lots more. This is marked by our team and was worth 25% of their final score.
The bulk of the awards are based on an employee survey. We sent over 50 statements to staff for them to agree or disagree with. The survey covered numerous topics including working environment, work/life balance, management, diversity and more. This was worth 75% of the final score.
Alongside the 20 badge winners, we also revealed a number of special awards, including the first ever Environmental Award winner. The winners of these categories are:
The Health & Wellbeing Award: Criterion
The Corporate Social Responsibility Award: Creative Assembly
The Diversity Award: Mojiworks
The Environmental Award (sponsored by Games London): ustwo games
The Education Award: Sumo Digital
UK Best Boss Award: Harinder Sangha, Sumo Leamington
The G Into Gaming Award: Emma Smith, Creative Assembly
The awards were revealed in a special video ceremony that featured over 50 employees talking about their experiences in the games industry. Check out the video below.
The 2021 UK GamesIndustry.biz Best Places To Work Awards is sponsored by Amiqus, Games London, Hutch and Playground Games.