How did the pandemic impact diversity, equity, and inclusion in the industry?
Outgoing IGDA Foundation head Nika Nour on what's been lost and what's been gained in the past year and a half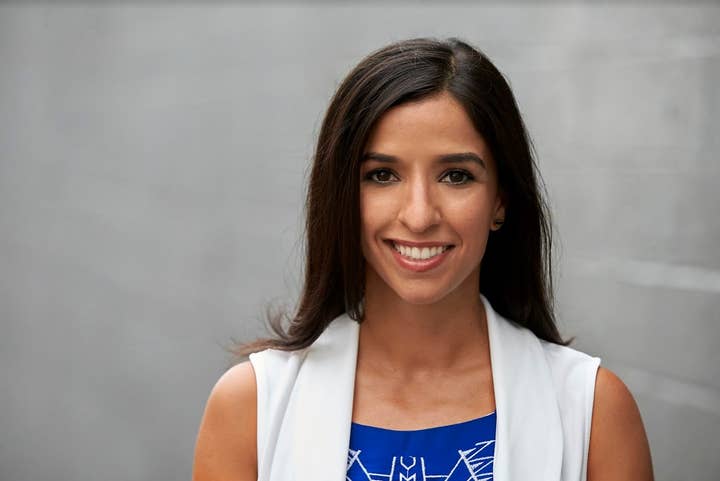 Over the past year and a half, two of the biggest issues in gaming have been the pandemic and the ongoing push to improve diversity, equity, and inclusion.
From COVID-19's impact on game development and hardware distribution to Black Lives Matter protests and sexual harassment and workplace culture scandals, the pandemic and DEI issues were regularly in the news cycle.
As a charity group focused on "making game development a more diverse and inclusive community," the IGDA Foundation found its work heavily impacted by both stories.
The IGDA Foundation this week announced that executive director Nika Nour will be leaving the charity next month, but Nour spoke with GamesIndustry.biz around last month's Game Developers Conference to assess how things have changed in the past year and a half.
Nour says the pandemic was an immediate setback because of how much of the IGDA Foundation's work has centered on "high-touch, high impact" in-person events, from scholarships to help students attend GDC to in-person boot camps, all of which became non-starters as the pandemic took hold.
"It's been really tough because you have a lot of access points that we used to use to get people gainful employment in the industry -- or to convince talent to join the industry -- and those all dried up," Nour says.
But the IGDA Foundation's inability to use its familiar ways of working didn't mean the need was no longer there, so Nour says they adapted.
"We have significantly pivoted and utilized this time to find ways to not just develop and scale our program, but also be more accessible," Nour says.
For example, the company took its annual GDC mentorship program last year and replaced it with virtual workshops with sponsorship and mentors provided by some of the biggest names in gaming. It also partnered with Grant for the Web to establish the Diverse Game Developers Fund and to give more than $300,000 in prototype funds and scholarships to marginalized developers and students worldwide.
"Accessibility has always been an issue when it came to DEI because you just had people from all over the world that would have never had the means to find employment," Nour says. "But with remote work becoming more of an option, we're able to find and source talent from everywhere and not have to think about what it costs to fly someone to San Francisco or meet with someone for coffee. We've normalized conversations online, whereas before Zoom calls were never a thing."
She adds, "Nothing replaces the genuine human interaction you have in, like, a Hilton lobby Starbucks, to really understand the desires and ambitions of an aspiring game developer. But at the same time, people are changing their hiring practices, their talent acquisition ways, finding creative formats to find people who wouldn't have had the means to seek out these opportunities."
The rise of remote work and lack of live events has also had some unanticipated benefits for Nour.
"In some ways, we've seen an increase in safety and an increase of confidence [during the pandemic] because you don't have that type of in-person harassment"
"This is the first time in a long time I haven't had to give a safety talk to underrepresented genders -- non-binary, women -- about what it's like to interact at conferences, or how to get out of toxic in-person situations because if you have an issue online, you just exit the chat and that circumstance is no longer there," Nour says. "In some ways, we've seen an increase in safety and an increase of confidence because you don't have that type of in-person harassment."
Ultimately, the pandemic has been a net positive for the IGDA Foundation. Nour readily admits she has mixed feelings about that, but the benefits to the Foundation have been clear.
"This year we have been able to double and triple our scholarship gifting because we're in a virtual format," Nour says. "And we've been able to reach more countries and more remote regions of the world to spur up economic development in gaming where we've probably never had access before."
The IGDA Foundation had been intending to scale up its virtual programming anyway because of how expensive travel to events like GDC is, Nour says. And while she likes to think the charity was on the right track anyway, the pandemic "almost created accountability" in the group for making that shift happen.
"You can always talk about ideas for the future, but when you're forced to make a pivot, that's when you have the real impact," Nour says. "That's one thing that has been beneficial; it's forced us to rethink and re-shape not just how we recruit talent, but we have literally created much safer spaces and built communities as a result of the pandemic so that people could actually rely on one another."
Once the pandemic was in full swing, DEI issues sprang to the fore in the summer with the murder of George Floyd and a rush of major game companies publicly expressing their outrage and their support for Black Lives Matter movement.
"[I've] worked on diversity, equity and inclusion in the video game industry now for about five years - and in tech for even longer - [and] the video games industry is by far one of the least charitable"
There was a lot of talk about the industry being better on DEI issues and supporting Black developers and players over the summer, but essentially everyone acknowledged this was not a problem that would be fixed overnight. So we ask Nour from her perspective about the industry's commitments, and whether it had generally been following through on its pledges to be better.
"If you asked me this question last fall, I'd have given you a very skeptical answer," Nour responds. "As someone who has worked on diversity, equity and inclusion in the video games industry now for about five years -- and in broader tech for even longer -- I would tell you that the video games industry is by far one of the least charitable industries. They are in the very early stages of their corporate social responsibility planning compared to the rest of technology.
"I am pleased to say now though that since my skepticism in the fall... I have for the first time in my five years in the game industry seen real progress from companies putting their money where their mouth is, not just on mentorship but on sponsorship."
Nour says she heard of lots of companies gathering their resources or thinking through strategies, but in February or March of this year it was like a lightbulb went on.
"I saw companies and fantastic employees and departments come out in full force, looking for ways to partner and expand," Nour says. "Since then we've worked with over a dozen companies including our upcoming programs and we are going to be able to support 100 aspiring game developers to find their dream job in the games industry... These weren't just people cutting blank checks. We've been working with companies more than ever before in a concerted way, from the start of reviewing applications to disseminating capital, cash, and conference badges all the way to mentorship and professional development."
Nour says she's normally very pessimistic, but was pleasantly surprised at the game industry seeing its commitments through this time. As for what was different, she points to a critical mass of people ensuring companies didn't forget their promises.
"It takes generations for change to happen. We're out here really focused on making sure these initiatives are completed from start to finish"
"I think the Black Lives Matter protests definitely kickstarted a lot of company initiatives," Nour says. "Not just from the protests, but when companies came out expressing support for being more diverse and inclusive. And a lot of employees, people, and independent game developers held these companies accountable. 'Nice press release, but what have you actually done?'
"We were really grateful for companies coming in and listening to what action means and why recruitment matters. I can't stress this enough; it's not even just about recruiting or filling quotas. We're not here to help you find a bunch of secretaries and interns so you can say you increased your [diverse] headcount. We're here to make sure we've got software engineers, developers, producers, narrative writers that are in there, and they're also going to have good bosses, good apprenticeships, health insurance, that they're going to get paid reasonably."
Unfortunately, Nour says the sexual harassment scandals that made so many headlines last year made a much smaller impact on the industry's efforts.
"I think the #MeToo allegations have probably helped propel a very serious need, but we've had many waves and have had very little response as a result," Nour says.
Even so, Nour is hopeful that things are headed in the right direction, and that even companies who have had DEI problems in the past can become part of the solution.
"It takes generations for change to happen," Nour says. "We're out here really focused on making sure these initiatives are completed from start to finish. We don't do anything halfway. We don't let anybody walk through our foundation's doors and leave them dry at the end.
"It really does take multiple communities and multiple touchpoints to bring talent into an industry -- welcome them, foster them, mentor them, then sponsor them -- for us to create and develop these new trends without tokenizing anybody. It's the intention that matters. We do believe that for companies that have messed up, there's always a path to redemption. And it's never too late, but the earlier you get started, the easier it gets. "