Horizon: Zero Dawn confirmed for PC
But PlayStation committed to dedicated consoles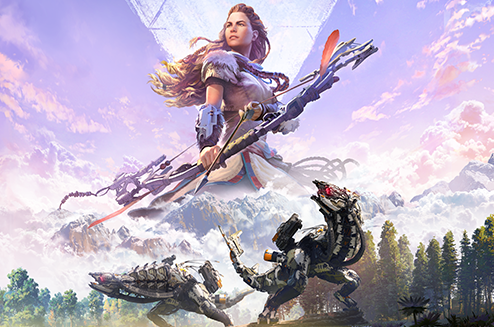 Horizon: Zero Dawn will launch on PC this Summer, PlayStation has confirmed.
The news comes via PlayStation's Worldwide Studios President Hermen Hulst speaking in an interview with the PlayStation Blog.
Hulst doesn't rule out more first-party games coming to PC, but says there are no plans to release PC versions of PlayStation games at the same time as their console counterparts. Horizon: Zero Dawn launched on PS4 in March 2017.
"I think it's important that we stay open to new ideas of how to introduce more people to PlayStation, and show people maybe what they've been missing out on," he said.
"And to maybe put a few minds at ease, releasing one first-party AAA title to PC doesn't necessarily mean that every game now will come to PC. In my mind, Horizon Zero Dawn was just a great fit in this particular instance. We don't have plans for day and date [PC releases], and we remain 100% committed to dedicated hardware."
PlayStation's main competitor Xbox currently releases all of its first-party games on PC, and offers a PC games subscription service. The firm has also released select titles on rival consoles, including Nintendo Switch.
In the interview on the PS Blog, Hulst discusses what gamers can expect from future Worldwide Studios titles, and suggests that although the firm will be experimenting with new ideas, the focus remains on creating single-player story-driven titles that have proven to be very successful on PS4.
"We're very committed to dedicated hardware, as we were before," he stated. "We're gonna continue to do that. And we're very committed to quality exclusives. And to strong narrative-driven, single-player games.
"At the same time, we're going to be very open to experimentation, to new ideas. Just trying things out to see what works. I think that's also very much part of the DNA of Worldwide Studios."
Former Guerrilla Games boss Hermen Hulst took the role of President of Worldwide Studios in November last year. It's been part of a reshuffle of development leadership across the business, with Nicolas Doucet now the head of Japan Studio and Yumi Yang in charge of the Santa Monica Studio. Former Worldwide Studios head Shuhei Yoshida is now leading the PlayStation team that works with indie developers.