HMV Finance Director David Wolffe moving on
Update: Game Group's Andy Pinder joins retailer as games category manager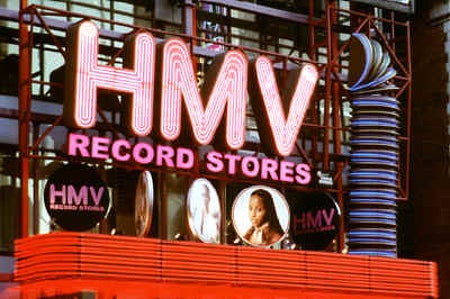 Update
In further employee news entertainment retailer HMV has appointed Andy Pinder as games category manager. He'll start work on September 17.
"I am delighted to have joined HMV and am excited about meeting the team and sharing my passion to help drive the games category within HMV," he said.
"We have another fantastic Q4 product line up and I look forward to working with all our supplier partners as we enter our peak trading period."
Previously Pinder spent over 12 years with the Game Group as senior category manager, working across both the GAME and Gamestation brands.
"We're delighted to welcome Andy to HMV and to our technology and games team," added head of technology and games, Ewan Pinder.
"He's obviously a very well known and respected figure in the industry with extensive gaming knowledge combined with a wealth of retail experience. I'm sure he'll make an important contribution to our games offer going forward. I'd also like to take this opportunity to thank Jason Brooks, who has been managing the role for us over the past few months in addition to his other responsibilities as our senior games buyer."
Pinder replaces Martin Baxter, who left the company in April and recently joined Green Man Gaming.
Original story
HMV has confirmed a rumour that Finance Director David Wolffe will be leaving the retailer once a suitable replacement is found.
In a short statement to press, HMV revealed nothing about the circumstances surrounding Wolffe's departure other than to confirm it.
Just four days ago, CEO Simon Fox parted ways with the company he'd chaired for six years, replaced by the Jessops CEO Trevor Moore.
The departures come after a troubled period for the retailer, which has seen shrinking income, despite a small upturn in music sales.