Annual HMV sales shrink 18% with debt of £168 million
Slight upturn in Live music business can't reverse retail decline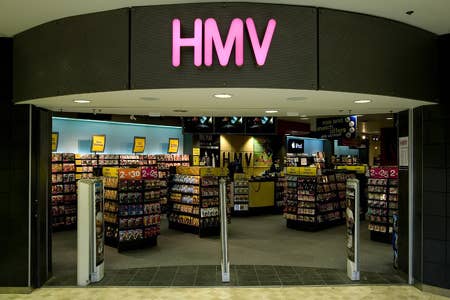 HMV has announced that overall sales shrank by 18.3 per cent for the year ending April 2, 2012, with a projected final debt for the business of £168 million, ahead of the company's predictions.
During the year, retail performance suffered a 19.4 per cent hit, a blow softened only a little by a 5.4 per cent total growth in sales for the Live side of the business.
The annual figures are reflected in those representing performance in the last quarter, with an 18.4 per cent shrinkage of the business' retail figure overall.
"The last year has been a difficult and challenging one for HMV and this will be reflected in our annual results," said CEO Simon Fox. "However we are confident that the actions we have taken will enable us to significantly improve our profit and cash generation in the year ahead."
Games were singled out as a growth area in the brief analysis accompanying the figures, with GAME's recent travails also cited as a factor in increasing market share.
"Looking forward into 2012/13, reflecting the disruption to GAME plc and the changed nature of our relationship with key music and film suppliers, the company is confident that it will return to profitability."