HMV entering administration
Update: HMV Canada owner reportedly interested in UK retailer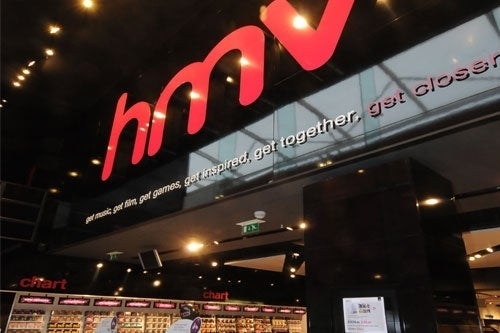 Update
The Financial Times has reported that HMV Canada owner Hilco has shown an interest in the struggling UK retailer.
Hilco has declined to comment on the report, and the FT has suggested that the retail group has not been contacted by administrators Deloitte.
Update
HMV has this morning confirmed that the group will continue to trade during the administration process and that shares in the company have been suspended.
"On 13 December 2012, the Company announced that as a result of current market trading conditions, the Company faced material uncertainties and that it was probable that the Group would not comply with its banking covenants at the end of January 2013. The Company also stated that it was in discussions with its banks," said HMV in a statement.
"Since that date, the Company has continued the discussions with its banks and other key stakeholders to remedy the imminent covenant breach. However, the Board regrets to announce that it has been unable to reach a position where it feels able to continue to trade outside of insolvency protection, and in the circumstances therefore intends to file notice to appoint administrators to the Company and certain of its subsidiaries with immediate effect. The Directors of the Company understand that it is the intention of the administrators, once appointed, to continue to trade whilst they seek a purchaser for the business.
"It is proposed that Nick Edwards, Neville Kahn and Rob Harding, partners of Deloitte LLP, will be appointed as the administrators of the Company and certain of its subsidiaries.
"The Company's ordinary shares will be suspended from trading on the London Stock Exchange with immediate effect."
Original story
Last month, HMV's suppliers pledged £40 million in backing for the struggling retailer, even though its market value was just £14 million. Those suppliers apparently hit their limit, as the Financial Times is reporting that HMV is preparing to enter administration after another request to music labels, game publishers, and film companies--this time for £300 million--was turned down.
According to the report, Deloitte is being brought in to oversee HMV's administration and the fate of its 235 stores and approximately 4,350 employees. The firm is already serving as advisor to HMV's lending banks. Deloitte also handled the administration of UK electrical retailer Comet, which shuttered last month, costing 6,600 employees their jobs.
Recent years have seen the demise of a number of UK retailers, including Woolworths and Zavvi. Camera retailer Jessops also closed its doors last week.
Specialty chain GAME narrowly avoided being added to that list last year. It entered administration in March of 2012, but was salvaged by Baker Acquisitions, which picked the chain up and managed to save 333 of its more than 600 stores.