6,600 jobs gone as Comet closes its doors
UK retailer's remaining shops will close on December 18, staff to be paid £2.1 million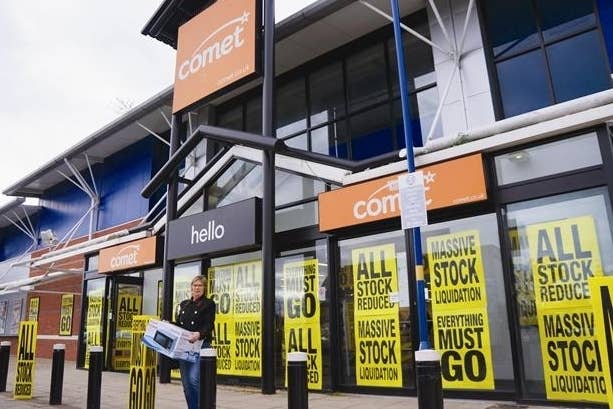 The UK electrical retailer Comet will close all of its remaining stores, resulting in the loss of around 6,600 jobs.
The closures and redundancies were confirmed to MCV UK by Comet's administrator Deloitte, though news of the problems at the near 80 year old retailer began to surface at the start of November.
A number of stores closed over the weekend, though the rest will cease trading on December 18. Comet's employees will be paid £2.1 million in holiday pay and outstanding wages.
While a rescue bid seems increasingly unlikely, Retail Week reports that Deloitte is in discussions with property magnate Clive Coombes. The online retailers DRL and Shop Direct are also believed to be interested in the Comet brand and website.