Hirai emphasises importance of cloud
Sony CEO discusses Gaikai and job cuts in latest interview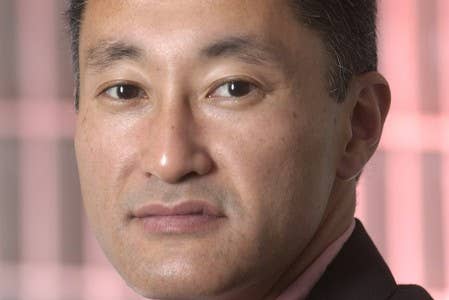 Sony CEO Kazuo Hirai has predicted a growing reliance on the cloud in the next five years, and discussed how Sony is cutting 10,000 jobs, in a recent interview.
"People are moving more and more to the mobile space, so the two keywords, and you'll probably hear this from everybody: smartphones and tablets," he told BusinessWeek.
"Related to that is moving a lot of things to the cloud. That's why, for example, we felt that it was very important that we acquire the 50 per cent of our joint venture in Sony Ericsson and make the cell phone business or the smartphone business a 100 per cent-owned subsidiary of Sony."
"We needed to make decisions a lot faster. In regards to the cloud, one of the things that you probably saw is our acquisition of a company called Gaikai. That is a company that's going to propel the movement of the video game business into the cloud space very quickly."
Hirai started his Sony career at Sony Computer Entertainment America, before being appointed as Sony CEO and president this April. He said that games were still a priority to the business.
"We need to make sure that we continue our success in the entertainment space-in the music space, in the video game space, and in motion pictures. That's an area where we are profitable, and it needs to continue to grow."
Hirai also addressed the commitment Sony made to cutting 10,000 jobs by March 2013, and explained the number wasn't as drastic as it sounded.
"When you say 10,000, obviously it's not 10,000 people are going to lose jobs," he insisted.
"For example, we've sold off our chemical business. We have sold off our small LCD business, and so those employees are in that count. They just moved to a different work environment or under a different parent company relationship. They still have jobs; they're just not on Sony's payroll."
Still, that number represents 6 per cent of the Sony workforce.
"After we complete this, I don't know that anybody can say we're never going to do reductions again. We just need to look at how we maximise our business. But I've basically also said that it's not an easy decision to make, but if the decision needs to be made for the right reasons, to make sure that we're putting Sony back into a growth mode, those decisions have to be made."