Hines explains Elder Scrolls Online delay
Bethesda VP of PR and marketing on working with consoles and closed systems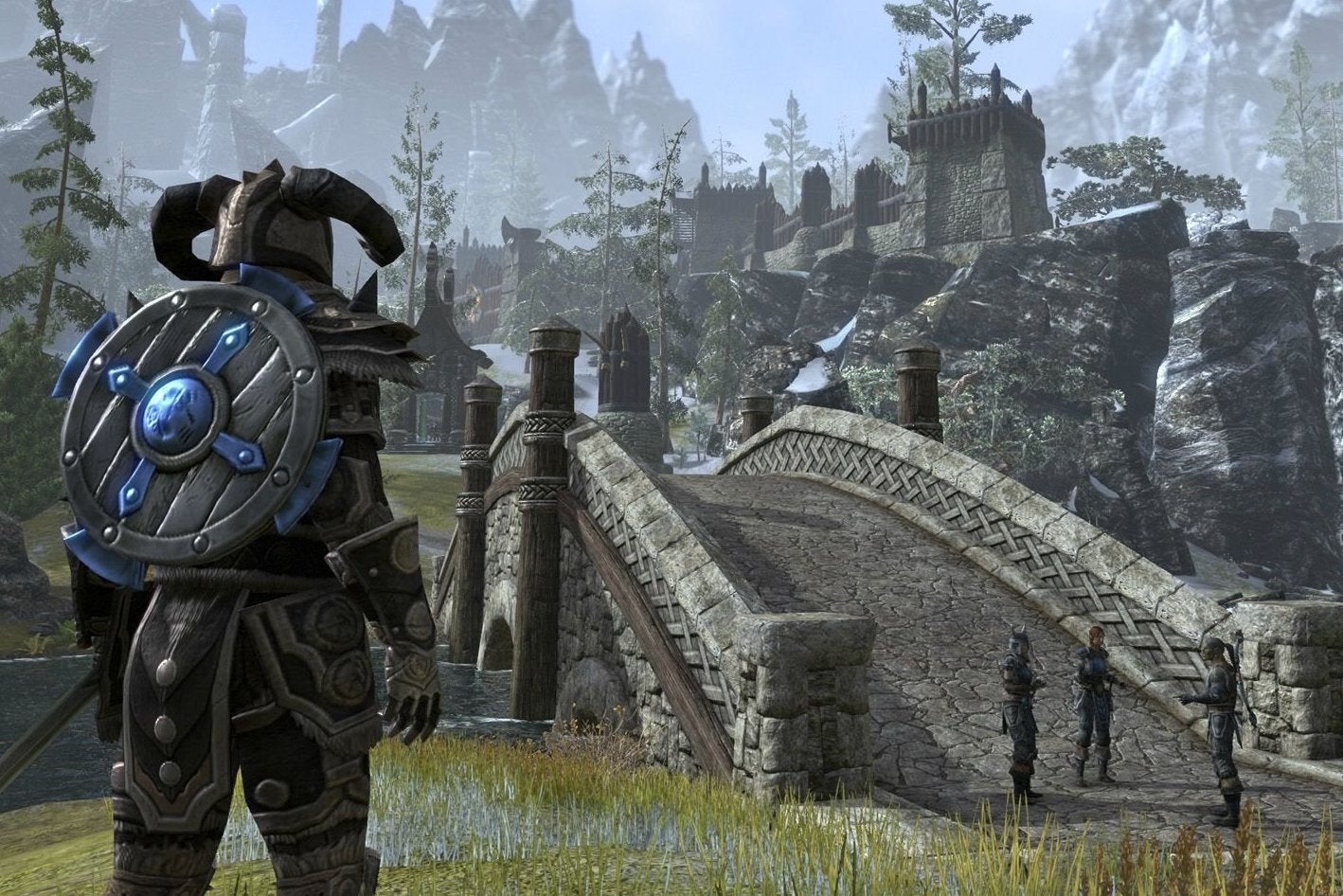 Bethesda's VP of PR and marketing has elaborated on the recent The Elder Scrolls Online delay, which saw the console versions of the game pushed back by six months. Pete Hines explained that the closed systems of consoles were a factor.
"It's not just an ESO thing - they have rules and regulations that govern all games, if you're going to do something it has to work a certain way. It doesn't matter the way that we want to do it - it has to fit their requirements," he told CVG.
"I'll give you an easy example; payments. When we do stuff on PC, we manage it ourselves, it goes through our store, we manage the whole thing. When it goes through somebody else, that someone is doing all of that; taking your money, charging your PayPal, and then transferring that information to us. This is just inherently a different process than the one that we have, where it's our store and we just have to make sure our system works."
"It's the same thing on PSN - you have to just make sure that all of that stuff communicates. When you start adding up the pile of things and everything that we learned from launch, it was clear that we needed to take the time to do this right, because it has massive ramifications if it doesn't work right for the consumer experience."
He added that while the company was not pleased about the delay and suggested that there could be some form of compensation for disappointed console players when the game finally made it to Xbox One and PlayStation 4.
"We did spend a little time working with the console folks to try to come up with some kind of a thing so that the folks who couldn't play it could buy the PC version and then add a next-gen console version later for a lot less money. That seemed like something that was worth working on before we announced the delay. So maybe that's the answer to your question - trying to come up with something to say, 'Look, this sucks and we're going to try to do this to [compensate].'"