Here's everything GamesIndustry.biz is doing at EGX
Investment Summit, Careers Fair, dedicated industry zone, panels and more coming to London's ExCeL this week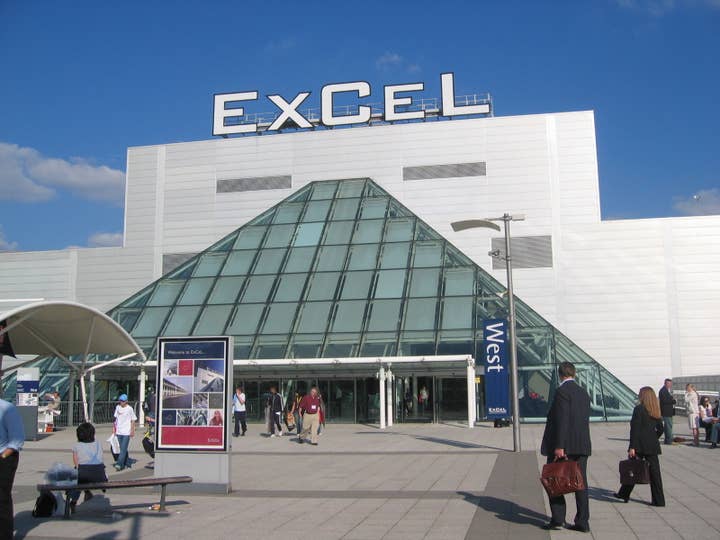 EGX returns to London later this week -- and the GamesIndustry.biz team will be there in force.
Across the four-day event, we'll be running summits, hosting panels, connecting developers with publishers and investors, and inviting hundreds of industry professionals to join us for networking drinks.
Below you can find a full breakdown of everything we're working on. See you in London.
Investment Summit
More than 200 developers will be attending this year's industry summit, which runs on Thursday, October 17. The day will begin with talks from Google, Xbox, Lego Ventures, Team 17 and leading funding experts -- full programme here -- before an afternoon of one-to-one meetings between developers and publishers.
Companies on the hunt for new games to sign and invest in include Xbox, Nintendo, Google, Amazon, Sega, Square Enix, Frontier Developments, Lego Ventures and more.
Careers Fair
As usual, GamesIndustry.biz will be hosting a four-day Careers Fair, where studios and universities will be looking for future games talent. There will also be the opportunity to have your portfolio reviewed by artists, writers, programmers, journalists and more.
The central pillar of the fair is the Careers Bar, which delivers talks and presentations for anyone seeking advice on how to establish themselves in the games industry. You can find the full programme here.
Keep your eyes peeled on GamesIndustry.biz for some of the highlights from both the Careers Bar and the Investment Summit.
Industry Party
This year's Industry Party will be hosted at Hawker House on Canada Street, kicking off at 7pm on Thursday, October 17. In addition to giving industry professionals the chance to unwind and network after a hard day at the expo or Investment Summit, the party will also celebrate EGX's return to London and the 20th anniversary of Eurogamer.
The event has actually sold out so if you're already signed up, make sure you bring your ticket. An EGX wristband or Investment Summit pass will not gain you entry.
GamesIndustry.biz Zone
We've secured an area off the show floor specifically for people to meet and network, or just take a break from the expo. You can find details on how to gain an Industry Zone pass here.
Pass holders will also be able to sign up to our meeting app, which helps connect businesses with potential partners. Over 500 meetings are expected to take place over the course of the four days.
Panels
Members of the team are hosting and even participating in panels on the various EGX stages throughout the event. Come along and be sure to say hi (after the panel, not during).
Should Nintendo go third-party? And other questions
Thursday, October 17 / 4.30pm - 5pm / Rezzed Theatre
Matthew Handrahan, James Batchelor, Haydn Taylor and Marie Dealessandri will answer consumer questions -- both from the audience and from Rock Paper Shotgun readers -- about the industry and the future of games.
Bringing back the Battletoads
Friday, October 18 / 2pm - 2.40pm / EGX Theatre
Chris Dring will be joined on stage by UK indie Dlala Studios about reimagining Rare classic Battletoads for a modern era. The talk will cover the design, art and music of the toads' upcoming return.
Non-violent Game Design
Saturday, October 19 / 2pm - 2.40pm / EGX Theatre
James Batchelor will be asking Mediatonic about the demand and design challenges of building games that don't centre around combat and kill counts. The panelists for this session include Fall Guys developers Jeff Tanton, Joe Walsh, Amy Pearson and Rob Jackson.
The Past, Present and Future of Sea of Thieves
Saturday, October 19 / 4.30pm - 5.10pm / EGX Theatre
Chris Dring is joined by members of the Rare team to reflect on the popular pirate game's first 18 months, as well as hint at everything that's in the works for the coming years.