GamesIndustry.biz Investment Summit meeting deadline today
If you want to request meetings from our 30 investors or publishers, submit your meeting request form today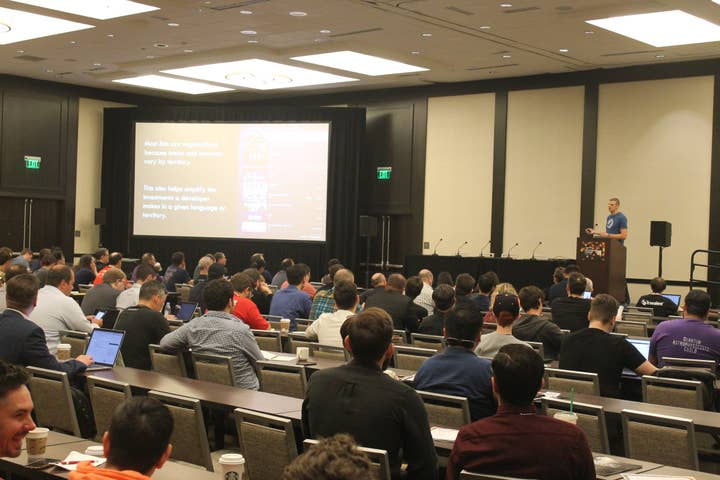 Independent game developers have less than 24 hours to request meetings at the GamesIndustry.biz Investment Summit at EGX.
The event takes place on Thursday, October 17 at London ExCel. It features talks, networking opportunities, lunch and one-to-one meetings between investors/publishers and games studios.
Game studios that want to request one-to-one meetings with the attending investors/publishers must do so today (Friday, October 4). The link to the meeting request form is included with the ticket. Tickets are on sale here for £99 (+ fees), and also includes a four-day pass to the EGX consumer show.
Publishers, platform holders and investors who are available to meet at the Investment Summit are: Agnitio Capital, Amazon Game Tech, BFI, Dear Villagers, Frontier Developments, GamesCo London, Google, Green Man Gaming, Jagex, Kalypso, Kowloon Nights, LEGO Ventures, London Venture Partners, Makers Fund, Miniclip, MTG, Renaissance, SEGA, Sold Out, Square Enix Collective, Super.com, Team17, Triple Dragon, Those Awesome Guys, Xbox, Xsolla and more to be announced.
For those developers that miss the deadline (or book tickets after this date), the GamesIndustry.biz team will endeavour to connect you with investors on the day. However, this will be dependent on the available slots and cannot be guaranteed.
The Investment Summit begins at 9:30 with tea/coffee before a series of talks from the likes of Team17, Xbox, Google Stadia and LEGO, plus our Games Investment Panel. We then break for a hot lunch, before the one-to-one meetings begin. If you book a ticket, you'll also receive an EGX industry pass, which will give you access to a smartphone app that you can use to connect with attendees during the course of the EGX show (which closes on Sunday, October 20th).
If you're an investor or publisher, we have two remaining tables. If you'd like one, contact Jamie.Sefton@gamesindustry.biz.
More than 170 developers have now signed up to attend.
The full schedule is:
09:30 - 10:00: Registration and Refreshment

10:00 - 10:05: Introduction

10:05 - 10:25: Google Stadia Presentation -- Teddy Keefe, Google

10:25 - 10:40: Far East Investment -- Hannah Waddilove, Unit 2 Games

10:40 - 10:55: VC Investment -- Mustafa Kamal, London Venture Partners

10:55 - 11:15: Debbie Bestwick in conversation with Chris Dring

11:15 - 11:35: Tea Break
11:35 - 11:45: LEGO talk -- TBA

11:45 - 12:00: Xbox Game Pass Presentation -- Agostino Simonetta, Microsoft

12:00 - 12:10: Xsolla Presentation -- Justin Berenbaum, Xsolla

12:10 - 12:40: The Games Investment Panel.
Speakers: Saad Choudri (Miniclip), Roberta Lucca (Bossa Studios), Ella Romanos (Fundamentally Games), Christopher Bergstresser (MTG), Sam Lee (Kowloon Nights) -- hosted by Matt Handrahan, GamesIndustry.biz
12:45 - 13:45: Networking Lunch
13:45 - 18:15: Formal One-to-One meetings between publishers and developers
The GamesIndustry.biz Investment Summit UK is headline sponsored by Xsolla. Event partners include Jagex and Renaissance.