Helgason and Gunnarsson join Turbo's new board
Unity and CCP execs join studio's new board of advisors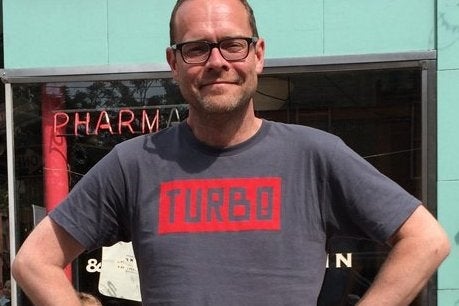 Brooklyn game studio Turbo has signed up David Helgason, co-founder and CEO of Unity Technologies and CCP's VP of Business Development Thor Gunnarsson for its newly created board of advisors.
"It's so rare to meet a team that fuses veteran pedigree with genuine spirit, skill and an innate affinity for the passions of core gamers," said Gunnarsson.
"After spending time with the team in Brooklyn, I'm thrilled to aid Turbo in making a lasting mark on the indie landscape."
The two gaming executives join investment banker Alex Iosilevich, management consulting firm McKinsey & Company's Jayson Chi and Vice's Ryan Duffy. Together they'll advise Turbo as it creates "AAA-quality, mobile-focused cross-screen experiences."
"No matter what state of change or upheaval the game industry is in, the most successful games will always be the ones that respect their audiences, creating fun and engaging experiences above all else," added Helgason.
"That's exactly what Turbo is all about. With their commitment to the core player and ambitions to raise the bar for mobile gaming, they're trailblazing their own path to create something truly unique and entertaining."
Turbo was founded last year and its first game is currently in development with the help of investment from SoftBank Ventures Korea and publishing support from Nexon.
"Every year, the devices get more powerful, developers get smarter, the tools get better, and the quality bar of what a mobile game can achieve is raised," Turbo founder and CEO Yohei Ishii told GamesIndustry.biz in June.
"I believe that mobile is the true next generation gaming platform, and players' outlook as it relates to mobile will continue to change as their perceptions and user habits have already started to shift more towards core."