Hardware sales double as June game spending rises 5% | US Monthly Charts
Xbox Series X|S is best-selling hardware by dollar sales for the first time; Ratchet and Clank: Rift Apart tops software chart, doubling franchise's previous best launch month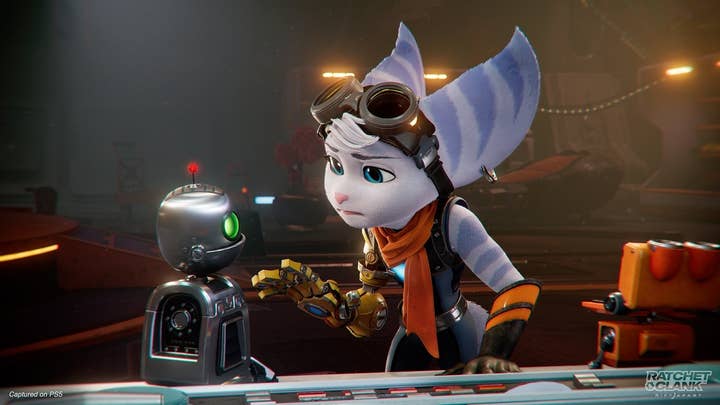 While the games industry as a whole is doing little more than keeping pace with last year's pandemic-inflated sales figures, hardware sales saw a particularly significant spike in June.
The NPD today reported its US game sales figures, showing overall consumer spending on games rose 5% to $4.93 billion for the month of June, following up a 3% rise in May and a 2% decline in April.
While spending on content and accessories were virtually flat, hardware sales more than doubled, up 112% to $401 million for the month.
The biggest driver of that number was the Xbox Series X|S line of consoles, which took the title of best-selling hardware by dollar sales for the first time. The PlayStation 5 has led in dollar sales twice since launch (November 2020 and January 2021), with the Switch claiming the remainder of months. Neither the PS5 nor the Series X|S has yet been able to best the Switch on unit sales in any given month.
On the software side, spending on game content across console, mobile, PC, cloud, and subscription services was up 1% to $4.32 billion.
In the PC and console space, Sony's PS5-exclusive Ratchet and Clank: Rift Apart led the way, more than doubling the franchise's previous record for launch month sales, set by 2016's Ratchet and Clank. Other new releases to hit the top 20 included Mario Golf: Super Rush in third place and Scarlet Nexus in fifth.
The chart also saw some big movers, with Tony Hawk's Pro Skater 1+2 leaping from 51 to 17 after the release of a Switch version and Sea of Thieves rising from 36 to 20 after the surprise reveal of its Pirates of the Caribbean content update A Pirate's Life at E3.
A pair of previous top 10 titles -- New Pokémon Snap and Returnal -- fell out of the top 20 entirely.
Despite the surge in new hardware sales, the accessories market dipped 1% to $207 million. Three of the top four best-selling accessories were PS4 DualSense controllers.
Here are the US Top 21 (based on dollar sales) for the period between May 30, 2021 and July 3, 2021, courtesy of The NPD Group:
| Last Month | This Month | Title |
| --- | --- | --- |
| NEW | 1 | Ratchet and Clank: Rift Apart |
| 4 | 2 | Call of Duty: Black Ops: Cold War |
| NEW | 3 | Mario Golf: Super Rush* |
| 3 | 4 | MLB: The Show 21^ |
| NEW | 5 | Scarlet Nexus |
| 1 | 6 | Resident Evil: Village |
| 7 | 7 | Mario Kart 8* |
| 10 | 8 | Minecraft |
| 12 | 9 | Marvel's Spider-Man: Miles Morales |
| 6 | 10 | Mortal Kombat 11 |
| 9 | 11 | Animal Crossing: New Horizons* |
| 11 | 12 | Call of Duty: Modern Warfare (2019) |
| 14 | 13 | Super Smash Bros. Ultimate* |
| 17 | 14 | Assassin's Creed: Valhalla |
| 13 | 15 | Super Mario 3D World* |
| 2 | 16 | Mass Effect: Legendary Edition |
| 51 | 17 | Tony Hawk's Pro Skater 1+2 |
| 19 | 18 | The Legend of Zelda: Breath of the Wild* |
| 20 | 19 | Pokemon: Sword/Shield* |
| 36 | 20 | Sea of Thieves |
*Digital sales not included
^Xbox digital sales not included