Hardware, Hogwarts push February spending up 6% | US monthly charts
Latest Circana figures have PS5 driving the highest hardware total for February since 2009 as mobile spending declines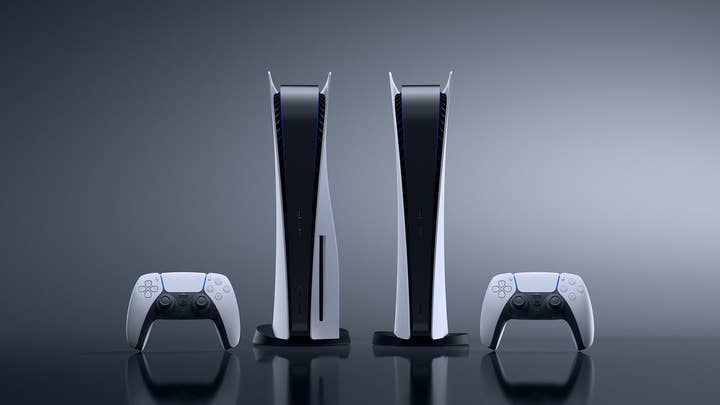 The US games industry spending followed up a modestly down January with a modestly up February, according to the latest monthly numbers from Circana (formerly the NPD Group).
The numbers
February 2023
Total games spending: $4.6 billion (up 6% year-on-year)
Software/content spending: $3.9 billion (up 1%)
Hardware spending: $495 million (up 68%)
Accessories spending: $212 million (up 13%)
Year-to-date
Total games spending: $8.9 billion (flat year-over-year)
Software/content spending: $7.7 billion (down 2%)
Hardware spending: $888 million (up 29%)
Accessories spending: $377 million (down 1%)
The highlights
The biggest mover of the month was console hardware spending, up 68% year-over-year to post the highest February hardware total since 2009. The surge was largely driven by the PlayStation 5, which led the month in both dollar sales and unit sales.
On the content side of things, console, PC, and subscription spending were all up enough to offset a decline in the mobile market.
New release Hogwarts Legacy was the best-selling game of the month by a wide enough margin that it also became the best-selling game of 2023 through the first two months of the year.
It was joined later on the charts by six more new releases in Wild Hearts (8), Like a Dragon: Ishin! (9), Octopath Traveler 2 (10), Kirby's Return to Dream Land (15), Company of Heroes 3 (16), and Theatrhythm: Final Bar Line (20).
The premiere of HBO's The Last of Us TV series also appears to have boosted interest in the series, with The Last of Us: Part 1 climbing from 11th on the January charts to 6th for February. Meanwhile, The Last of Us: Part 2 jumped from 41st in January to 18th last month.
On the mobile side of the industry, Circana said midcore games in particular struggled, although the most popular mobile shooters "have been stable since the beginning of the year after enduring a difficult 2022." Casino and sports mobile games were said to be more stable, with the former category seeing year-over-year spending up in February.
Here are the top 20 selling games from the period of January 29 through February 25, data courtesy of NPD:
| 1 | NEW | Hogwarts Legacy |
| --- | --- | --- |
| 2 | 1 | Call of Duty: Modern Warfare 2 |
| 3 | 2 | Dead Space |
| 4 | 3 | Madden NFL 23 |
| 5 | 4 | FIFA 23 |
| 6 | 11 | The Last of Us: Part 1 |
| 7 | 6 | Elden Ring |
| 8 | NEW | Wild Hearts |
| 9 | NEW | Like a Dragon: Ishin! |
| 10 | NEW | Octopath Traveler 2 |
| 11 | 8 | God of War: Ragnarok |
| 12 | 15 | Minecraft |
| 13 | 14 | Mario Kart 8* |
| 14 | 10 | Pokémon: Scarlet/Violet* |
| 15 | NEW | Kirby's Return to Dream Land* |
| 16 | NEW | Company of Heroes 3 |
| 17 | 12 | Sonic Frontiers |
| 18 | 41 | The Last of Us: Part 2 |
| 19 | 18 | NBA 2K23* |
| 20 | NEW | Theatrhythm: Final Bar Line |
* Digital sales not included