GungHo Entertainment hits single game revenue of $2m a day
Puzzle & Dragons in the midst of explosive growth in Japan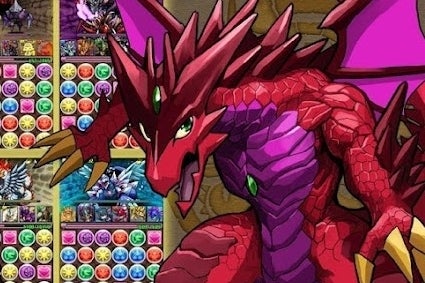 The Japanese mobile firm GungHo Online Entertainment is earning an estimated $2 million a day from its game, Puzzle & Dragons.
The details were translated from the company's financial report by the Japanese industry consultant Serkan Toto. According to Toto, GungHo is earning around $65 million a month from a user-base of 8 million registered users. Puzzle & Dragons has been sitting at the top of the iOS and Android charts "with very few breaks" since it launched last year.
And that growth is still in progress. GungHo reported a 168.8 per cent increase in revenue to $280 million in 2012, but that has been eclipsed by its start in 2013. In January alone, the company made $92 million, a year-on-year increase of more than 1000 per cent.
And GungHo has achieved that success without popular distribution platforms like Mobage. Indeed, the company's market cap is now at $2.3 billion - higher than Zynga, and just short of Gree.
Toto closed his report with the question "Who Is Supercell?" - a reference to the $500k-a-day the Finnish developer was making from Clash of Clans and Hay Day.
Thanks, Gamasutra.