GTA V tops 32m shipped as Take-Two's Q3 profits hit $578m
The publisher's quarterly sales and profits were way up thanks to the continued success of GTA as well as NBA 2K14 and WWE 2K14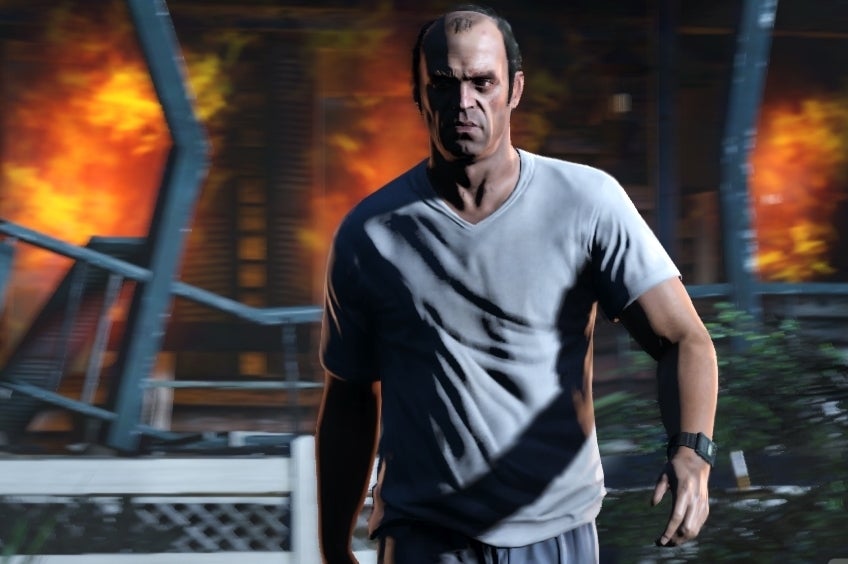 Take-Two Interactive today announced its earnings for the third-quarter ended December 31, 2013. It was another fantastic quarter for the publisher - in fact, Take-Two boasted that it was the sixth consecutive quarter in which it achieved better than expected results - thanks largely to the momentum of Grand Theft Auto V, which has now exceeded 32.5 million copies sold-in (shipped). Overall, during the quarter GAAP net revenue increased to $1.86 billion (up from $415.8 million last year) and GAAP net income totaled $578.4 million (up from $70.9 million a year ago).
With digital driving a larger portion of revenues, non-GAAP net income also increased to $210.7 million (from $78.8 million a year earlier). Take-Two said that non-GAAP net revenue from digitally-delivered content grew 42 percent year-over-year to $132.8 million, driven by the GTA series, the NBA 2K franchise, and offerings for Borderlands 2 and BioShock Infinite.
Aside from the GTA behemoth, Take-Two stressed that its NBA 2K franchise helped to bolster the bottom line as well, reaching a sold-in figure of 35 million units. The newest edition, NBA 2K14, accounted for 5 million of those units. Borderlands 2 also achieved a milestone for Take-Two, becoming the highest-selling title in 2K's history with more than 8.5 million units sold-in to date.
Considering that the new consoles on the market are getting a great reception so far, Take-Two is bullish about the future. "Looking ahead, we have a robust pipeline of both new intellectual properties and offerings from our proven franchises in development, including more than 10 unique titles for the next-generation consoles," the company said. "We believe that the initial success of Xbox One and PlayStation 4 bodes well for our industry and foreshadows what promises to be a vibrant hardware cycle. In addition to capitalizing on these new consoles, we are continuing to invest prudently in emerging platforms and business models that complement our core focus."
CEO Strauss Zelnick remarked, "As a result of our third quarter performance, we have once again raised our revenue and earnings outlook for fiscal 2014, which is poised to be a record year for Take-Two. Looking ahead, we firmly expect to deliver non-GAAP earnings in fiscal 2015 and every year for the foreseeable future. This confidence is based on our development pipeline of groundbreaking new intellectual properties and offerings from our proven franchises, which bear the hallmark of our commitment to provide the highest quality entertainment experiences."
For the 2014 fiscal year, Take-Two is now forecasting non-GAAP net revenue in the range of $2.35 billion - $2.38 billion, along with non-GAAP net income per diluted share of $4.15 - $4.25. Additionally, the company provided its initial outlook for its fiscal fourth quarter ending March 31. Take-Two expects non-GAAP net revenue of $170 million - $200 million and non-GAAP net income per diluted share of $0.00 - $0.10.