GTA V takes gold in Sony Japan awards
Honoured for shipping over a million units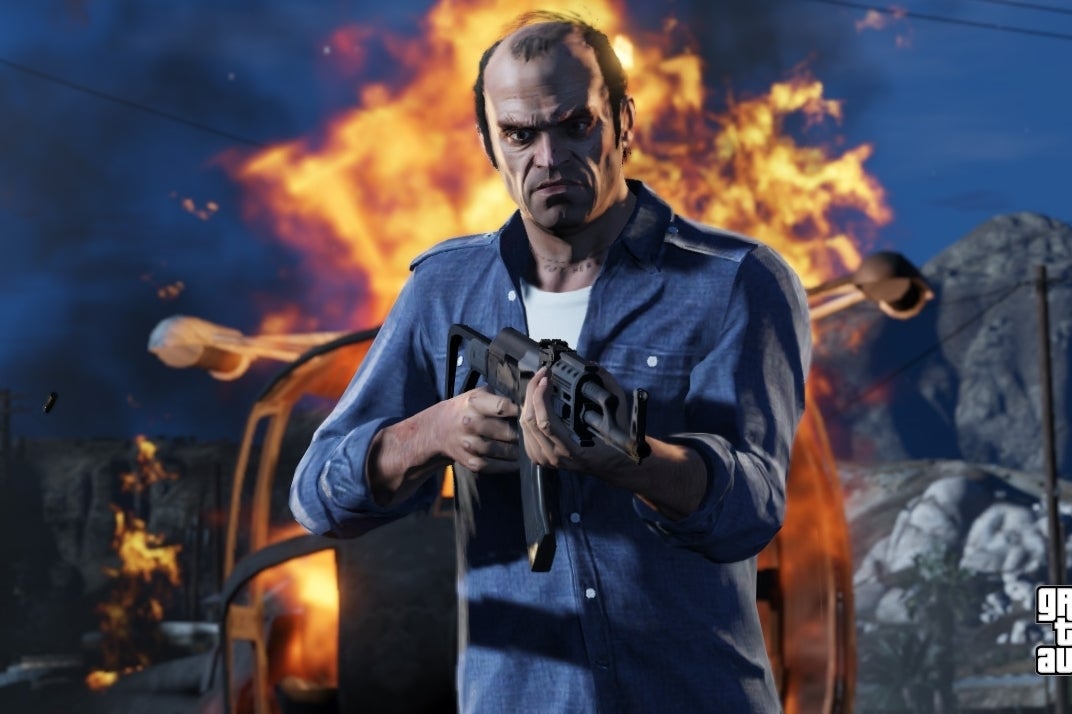 Grand Theft Auto V was the big winner at this year's Sony Computer Entertainment Japan Asia awards, taking home the Platinum Prize for shipping over a million units across retail and digital between November 1, 2012 and October 31, 2013
Gematsu reported that this year eight games shared the Gold Prize, awarded for shipping over 500,000 units.
Call of Duty: Black Ops II (Publisher: Square Enix)
Dragon's Crown (Atlus)
JoJo's Bizarre Adventure: All Star Battle (Namco Bandai)
Metal Gear Rising: Revengeance (Konami)
One Piece: Pirate Warriors 2 (Namco Bandai)
Pro Evolution Soccer 2013 (Konami)
Tales of Xillia 2 (Namco Bandai)
Yakuza 5 (Sega)
There's also an award representing gamers' favourites, which alongside the big sellers included Beyond: Two Souls, The Last Of Us and Tomb Raider. The Special Prize, which honours innovation and creativity, went to Cytus Lambda, Final Fantasy XIV: A Realm Reborn and Phantasy Star Online 2.