Gree posts record figures for full year 2012
Sales up 147% to ¥158bn with proift of ¥47.97bn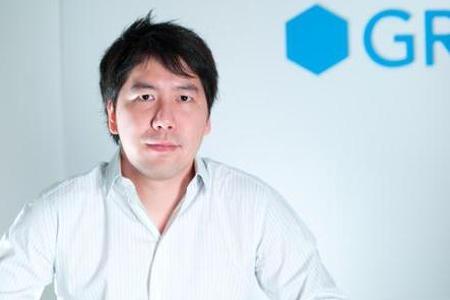 Japanese mobile publisher Gree has posted record sales of ¥158 billion ($2bn/£1.28bn/€1.63bn) for the full financial year 2012, a figure which represents growth of 147 per cent, year-on-year, and sets a new company record.
During the year, net profits also rose by 163 per cent to ¥47.97 billion ($608.8m/£388.5m/€493.9m) despite a steep increase in operating costs due to the company's continued global expansion. Quarterly figures for the period ending June 30, 2012 were down slightly since the last quarter, with sales of ¥40.08 billion and profit of ¥12.33. These figures do, however, represent significant year-on-year growth for the quarter.
As of May this year, Gree took its mobile and social gaming platforms global, encompassing a market of 169 countries worldwide. In addition to that, the company also acquired US mobile developer Funzio, establishing a foothold in the US not just geographically, but also in the local app store with Funzio's successful Modern War game, which hit the number one spot on Apple's chart.
Gree also expanded further into Europe by establishing a London office in addition to its others in Japan, America, China and South Korea. 2012 was also the year of the company's first E3 booth and a landmark deal with Ubisoft and Gameloft.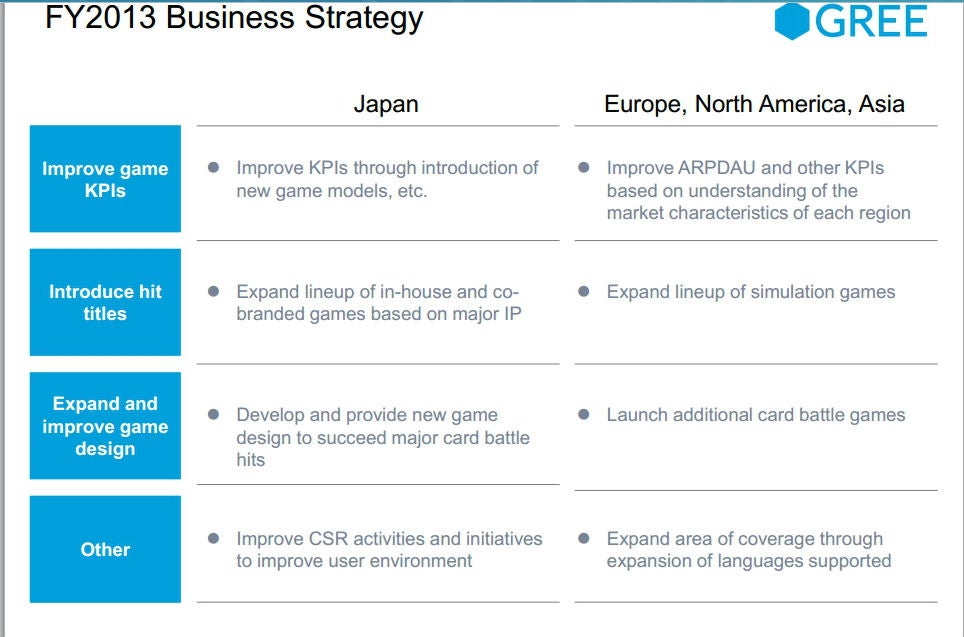 This global expansion was not without cost. Gree's domestic market in Japan slowed slightly, a shrinkage also contributed to by an aggressive campaign against real money trading with the company's proprietary currency and the ban on 'complete gacha' mechanics in Japan. Sales of the platform's Coins were up slightly, nonetheless.
Continued growth is predicted for the next year, with an expected rise of 23-29.6 per cent in sales for next full year, but a level net profit expectation. Gree has estimated a ¥30 EPS. Plans for the coming year are to consolidate the domestic market, whilst growing overseas markets with the introduction of new genres which have proven successful domestically, like card battler titles. Gree also hopes to continue its drive to acquire more talent from abroad with an extensive recruitment drive for all overseas concerns.