Gotham Knights delayed to 2022
Warner Bros Interactive Entertainment's Batman spin-off joins Hogwarts Legacy in slipping from the publisher's 2021 slate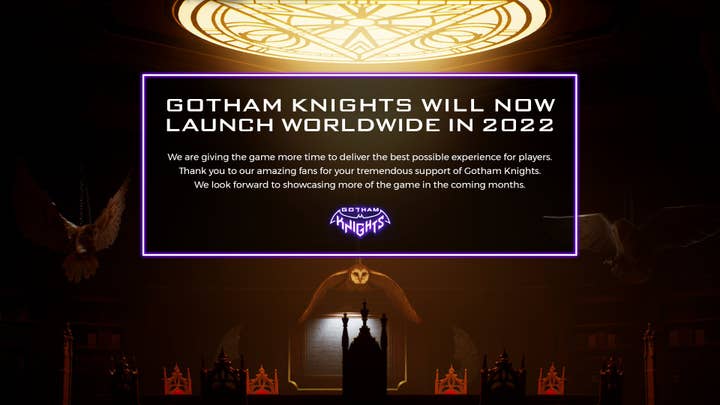 Warner Bros. Interactive Entertainment has pushed another major release out of 2021, as the official Twitter account for Gotham Knights today announced a delay to the Batman spin-off game.
"We are giving the game more time to deliver the best possible experience for players," the account said. "Thank you to our amazing fans for your tremendous support of Gotham Knights. We look forward to showcasing more of the game in the coming months."
Gotham Knights was first announced in August as a solo or two-player co-op title featuring supporting characters from the Batman franchise, including Batgirl, Nightwing, Red Hood, and Robin.
It becomes the second recently announced WBIE title to slip from this year's schedule.
In January, WBIE delayed Hogwarts Legacy to 2022, saying, "Creating the best possible experience for all of the Wizarding World and gaming fans is paramount to us so we are giving the game the time it needs."
Hogwarts Legacy had been announced in September with a 2021 release window.
WBIE's remaining 2021 slate includes the Turtle Rock-developed Back 4 Blood in June and Lego Star Wars: The Skywalker Saga, which was delayed from its original release window last year and is now expected this spring.