Ratchet & Clank: A Rift Apart is a PS5 launch window title
Gamescom Opening Night Live highlights also included World of Warcraft, Dragon Age, and Medal of Honor VR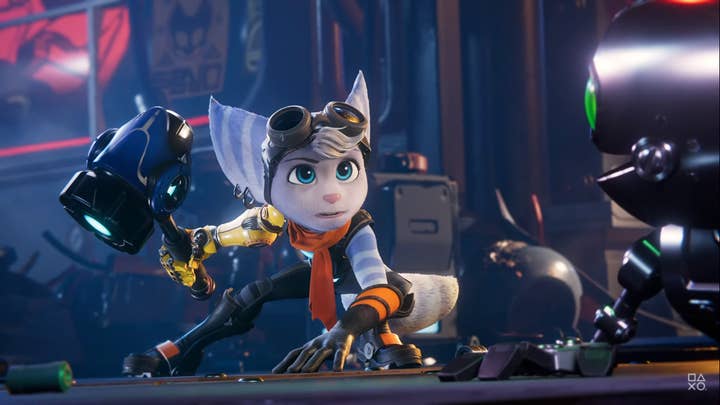 The Gamescom Opening Night Live showcase today concluded with an extended gameplay trailer for Ratchet & Clank: A Rift Apart, as well as the announcement that it would release at some point during the PlayStation 5's launch window.
The PS5 is currently set to launch in holiday 2020, and the precise meaning of "launch window" remains up for interpretation.
Over 30 games appeared during the showcase from studios of all sizes, with a trailer for Call of Duty: Black Ops Cold War opening the show after a wider media reveal yesterday.
Following Call of Duty was a trailer for a new game from Reflector Entertainment entitled Unknown9: Awakening, which is planned for PC and next-gen consoles.
Also shown was a showcase of new concept art for BioWare's in-development new Dragon Age title, a trailer for World of Warcraft's Shadowlands expansion and a release date of October 27, gameplay for Medal of Honor: Above and Beyond and a release window of holiday 2020 on Oculus devices, a trailer for 12 Minutes revealing the voice acting talents of Willam Defoe, James McAvoy, and Daisy Ridley, and a delay to spring 2021 for Lego Star Wars: The Skywalker Saga.
Other games highlighted at the showcase included Crash Bandicoot 4: It's About Time, Star Wars: Squadrons, Godfall, Chorus (from Fishlabs and Deep Silver, not the crowdfunded musical), and Fall Guys Season 2.
Finally, a number of Gamescom Award winners were announced during the showcase, though the majority of the award categories will not be given out until August 30.
The following awards were given out at Opening Night Live today:
Best Action-Adventure Game - Watch Dogs: Legion (Ubisoft)
Best Action Game - Star Wars: Squadrons (Electronic Arts)
Best Indie Game - Curious Expedition 2 (Maschinen-Mensch)
Best Xbox Game - Tell Me Why (Microsoft)
Best Multiplayer Game - Operation: Tango (Clever Plays)
Best Nintendo Switch Game - Little Nightmares 2 (Bandai Namco)
Best PlayStation Game - Cyberpunk 2077 (CD Projekt Red)