Google preparing Android TV for launch - report
New service will feature film, TV and games with a strong emphasis on simple discovery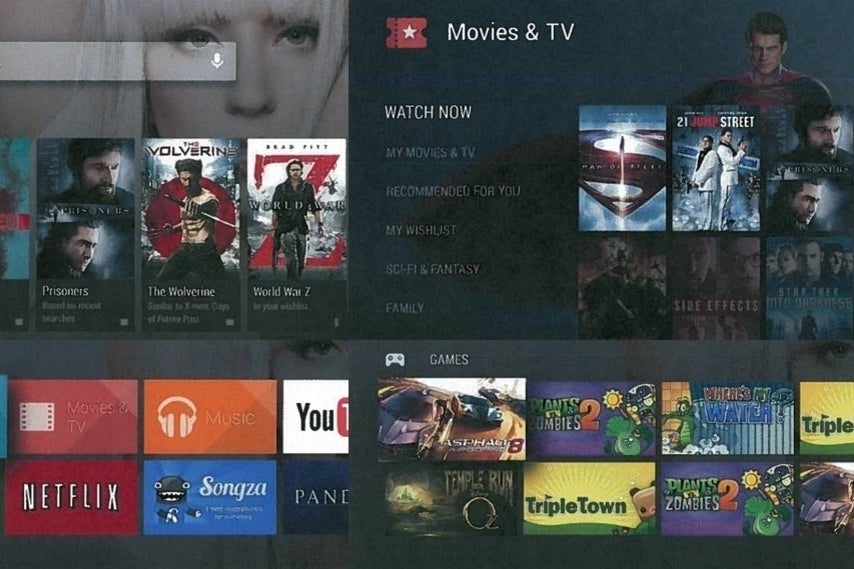 Google is poised to make its strongest bid yet for living room dominance with Android TV, a set-top box that bears clear similarities to Amazon's Fire TV.
According to internal documents obtained by The Verge, Android TV is an "entertainment interface" built around "fun, fluid and fast" discovery of entertainment content - including film, television and games. Google is advising developers to emphasise simplicity in the design of their apps to keep them in line with its own approach to the Android TV UI.
Users will navigate the service with a remote control with a four-way d-pad, but there will be an "optional" controller for game content.
However, simple design is not the full extent of Google's attempts to take the pain out of discovery. Android TV will be built on suggestions and recommendations, rather than the chore of scrolling through content libraries. One document described the ideal discovery process as, "simple and magical," and one that should never take more than three button presses.
So far, Google hasn't made any official comment on Android TV, but it seems that it will exist side-by-side with its existing smart TV solution, Chromecast.
Amazon unveiled its Fire TV set-top box last week, and there were a few good reasons for gamers to be excited. Not only did it provide a context for Amazon's acquisition of Double Helix, it will also be the next platform for which Kim Swift and Clint Hocking will be building games.