Google CEO: Publishers "want to see our commitment" to Stadia
But Sundar Pichai says giving games execs hands on time with streaming service "completely wins people over"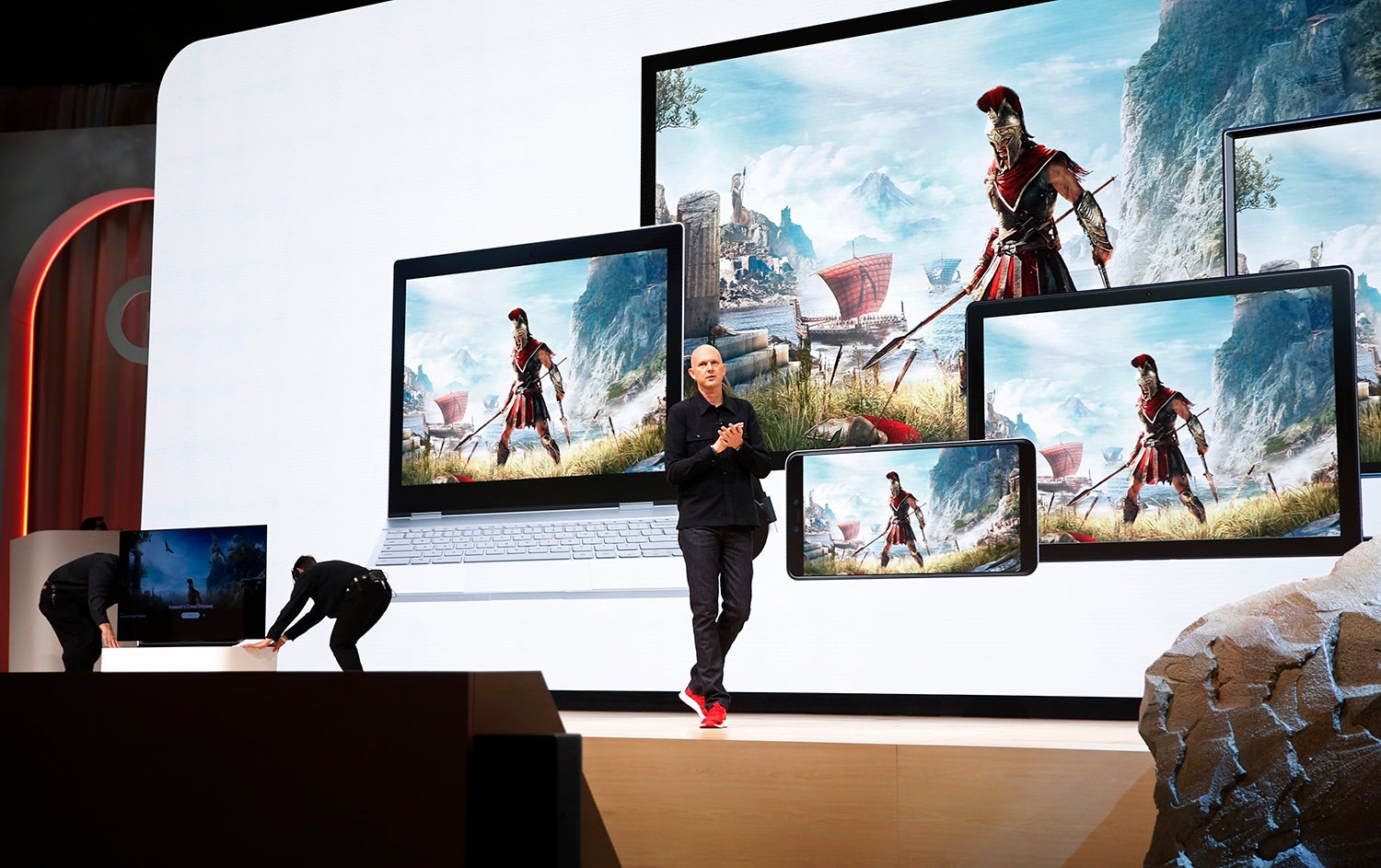 Major games publishers are getting on board with Google's Stadia service, but want to see the company's dedication to this venture first.
That's according to Google CEO Sundar Pichai, who took questions from investors and shareholders during a call following Alphabet Inc's most recent earnings, transcribed by Seeking Alpha.
Stephen Ju of financial services firm Credit Suisse asked whether there has been any pushback from games publishers so far. Pichai said there has "not [been] pushback per se", but suggested publishers are somewhat cautious.
"They want to see our commitment, which is what we demonstrate and they are working hard to make the investments on their side," he said. "So it's a big joint effort and it's working well."
Elaborating on publisher reactions to the streaming service and its role as a distribution outlet with potentially billions of users across all kinds of devices, Pichai said Google has seen plenty of enthusiasm.
"We see genuine excitement because I think they see the opportunity for a shift, a point of inflection, but they realised the technical challenge of pulling something like this off," he said. "Once they get their hands on with the technology and then they see the experience, [it] completely wins people over.
"And so we are having conversations across the board and I think people are definitely engaging in a very committed way, and they are investing in it. So it's up to us to bring it all together and have a compelling service later this year."
Stadia was announced at GDC last month, and offers high-end games streaming too multiple devices, including smartphones, tablets, desktops and laptops, and TV via ChromeCast.
The service initially seems to target hardcore gamers, with confirmed titles including Assassin's Creed Odyssey and Doom Eternal, which Google claims will run in 60fps and 4K. But the company has also been emphasising the potential to reach the billions of users that engage with Google devices.
Speaking to GamesIndustry.biz at GDC, Phil Harrison said this was the beginning of an "inevitable and one-way shift" away from dedicated games consoles.