Google buys 15,000 Raspberry Pi computers for UK schools
Eric Schmidt says that the micro-computer is essential to future innovation in the UK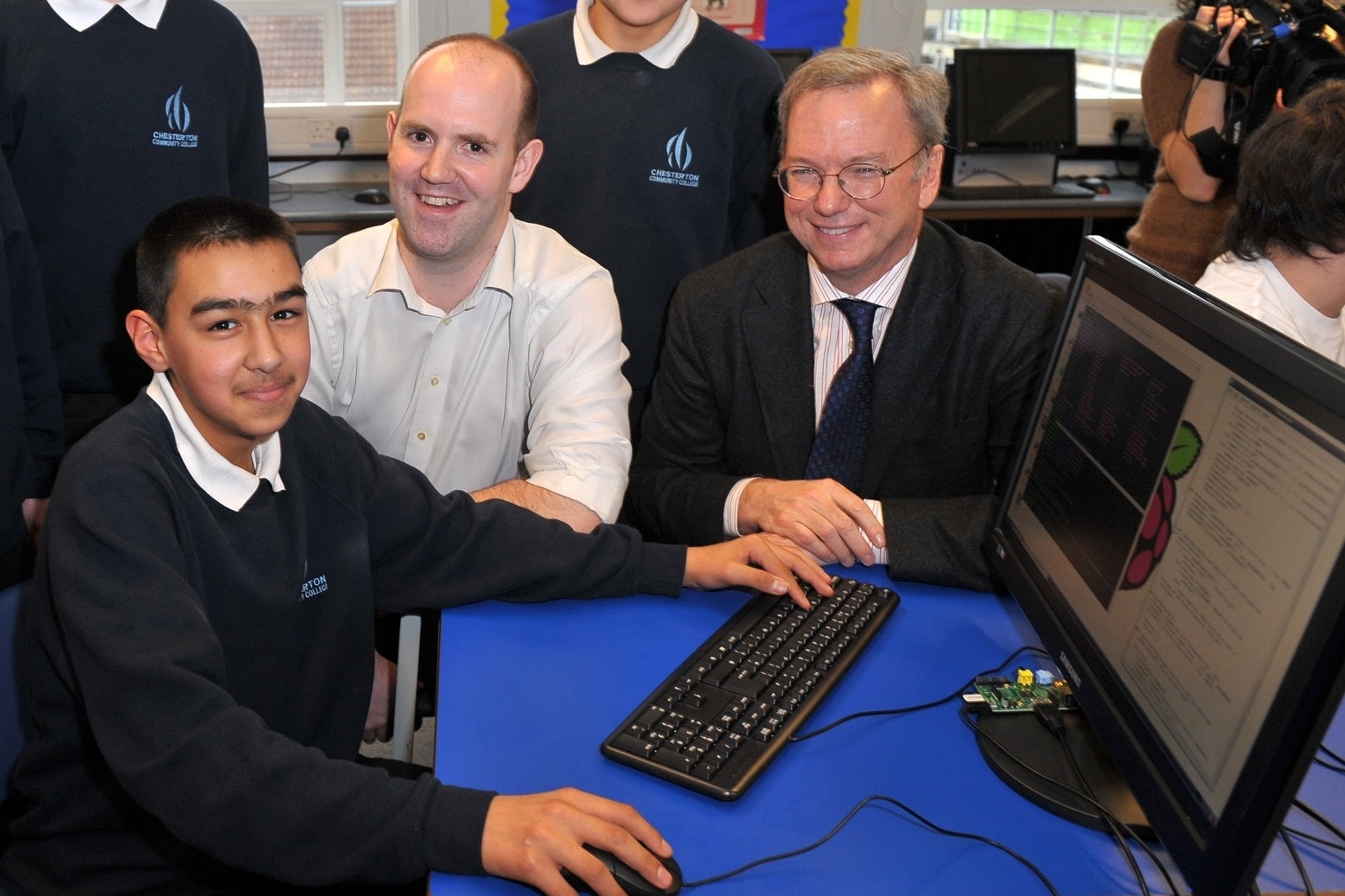 Google has funded the purchase of 15,000 Raspberry Pi micro-computers for UK schools.
Children at the Chesterton Community College were treated to a lesson in coding by Google chairman Eric Schmidt, who reinforced the importance of affordable, accessible computing devices to the future of innovation in the UK.
"Google's primary concern is to make sure that there's lots a lot of technically trained people in the world," he said in an interview with the BBC. "Almost everything is better when people are better educated, and there's a real issue around the shortage of math and science people. And it's not just in the UK. It's everywhere, in every country.
"Innovation these days is mostly technically driven...so getting those skills built early is a good investment for Britain. Of course, some of these children will go off and make great companies, but some of them will work for them, and some of them will work for Google."
Google recently purchased land around London's King's Cross station for almost $1 billion. The company plans to build new offices on the site, which will greatly increase the number of people it employs in the UK.
Since it launched last year, the Raspberry Pi has proved so popular that manufacturers have struggled to meet demand. It is currently being assembled at Sony's UK plant in Pencoed, South Wales. A store for free and paid apps, tools and tutorials went live just before Christmas.