God of War sweeps 2019 DICE Awards
Meanwhile, Halo boss Bonnie Ross welcomed into Hall of Fame and Celeste wins two categories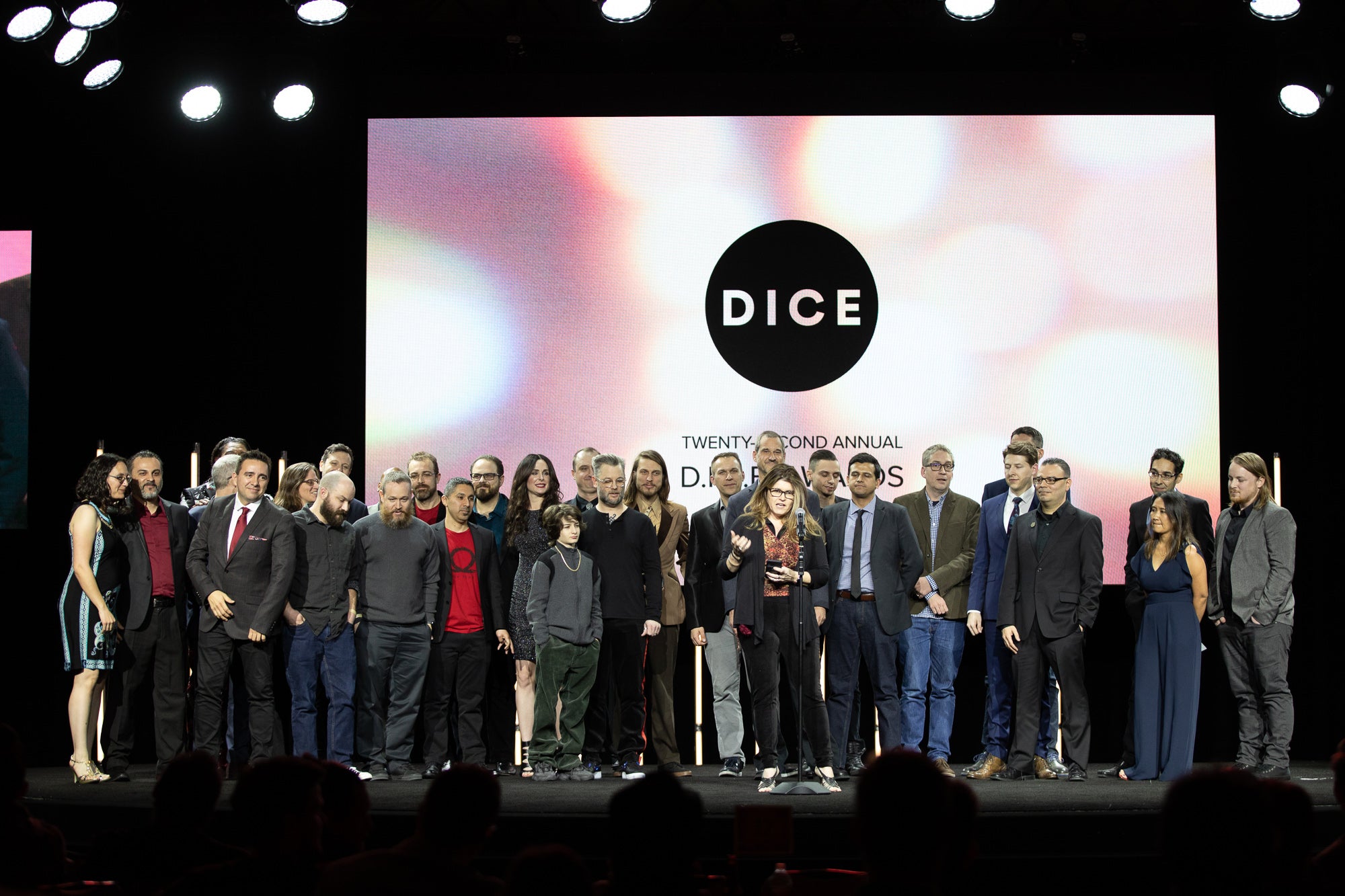 PlayStation was the big winner at last night's DICE Awards, with God of War taking home nine awards alone.
In addition to the coveted Game of the Year award, Kratos' return also picked up going in game design, game direction, art direction, sound design, character, story, music and more.
Sony actually racked up a tenth win thanks to Insomniac's Spider-Man securing the prize for outstanding achievement in animation.
The only other title to win multiple awards was indie hit Celeste, which took best independent game of the year and best action game. However, Nintendo also enjoyed two wins, thanks to Mario Tennis Aces and Super Smash Bros Ultimate being crowned the best games in their respective genres.
As previously announced, head of 343 Industries and Microsoft corporate vice president Bonnie Ross was honoured with a place in the Academy of Interactive Arts & Sciences' Hall of Fame. We spoke to Ross earlier this year about the efforts improving industry diversity that helped earn her this award.
Here is the list of winners in full:
Game of the Year:
God of War (Sony Interactive Entertainment)
Outstanding Achievement in Game Direction:
God of War (Sony Interactive Entertainment)
Outstanding Achievement in Game Design:
God of War (Sony Interactive Entertainment)
Portable Game of the Year:
Florence (Mountains)
Outstanding Achievement for an Independent Game:
Celeste (Matt Makes Games)
Immersive Reality Game of the Year:
Beat Saber (Beat Games)
Immersive Reality Technical Achievement:
Tónandi (Magic Leap)
Outstanding Achievement in Online Gameplay:
Fortnite (Epic Games)
Strategy/Simulation Game of the Year:
Into The Breach (Subset Games)
Sports Game of the Year:
Mario Tennis Aces (Nintendo)
Role-Playing Game of the Year:
Monster Hunter: World (Capcom)
Racing Game of the Year:
Forza Horizon 4 (Microsoft)
Fighting Game of the Year:
Super Smash Bros Ultimate (Nintendo)
Family Game of the Year:
Unravel Two (Electronic Arts)
Adventure Game of the Year:
God of War (Sony Interactive Entertainment)
Action Game of the Year:
Celeste (Matt Makes Games)
Outstanding Technical Achievement:
Red Dead Redemption 2 (Rockstar Games)
Outstanding Achievement in Story:
God of War (Sony Interactive Entertainment)
Outstanding Achievement in Sound Design:
God of War (Sony Interactive Entertainment)
Outstanding Achievement in Original Music Composition:
God of War (Sony Interactive Entertainment)
Outstanding Achievement in Character:
God of War (Sony Interactive Entertainment)
Outstanding Achievement in Art Direction:
God of War (Sony Interactive Entertainment)
Outstanding Achievement in Animation:
Marvel's Spider-Man (Sony Interactive Entertainment)