Bonnie Ross joins AIAS Hall of Fame
Microsoft corporate VP and head of 343 Industries to be inducted at 22nd annual DICE awards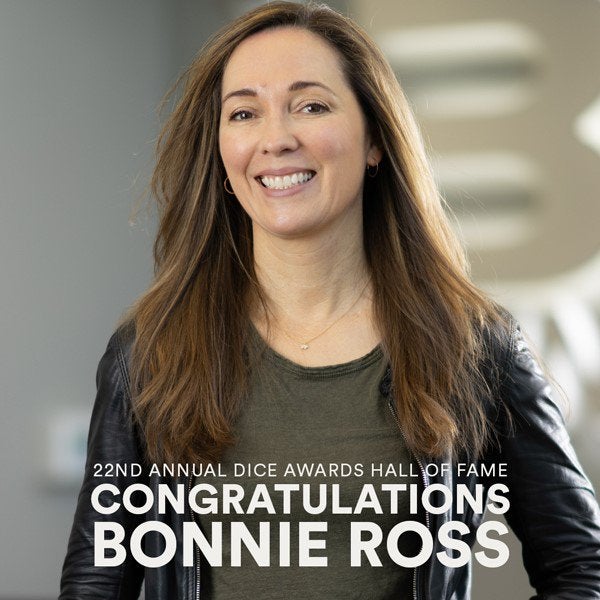 The Academy of Interactive Arts and Sciences (AIAS) has announced its annual inductee into its Hall of Fame - Microsoft corporate VP and 343 Industries head Bonnie Ross. She will be honored during the 22nd annual DICE awards in Las Vegas by Microsoft executive VP Phil Spencer.
"It's been a privilege to work alongside Bonnie for more than two decades, and I have continually been impressed not only by her passion for merging art and storytelling, but also her equal passion for creating teams and technical breakthroughs; solid foundations that will set the direction of Halo and Xbox for years to come," said Spencer. "Bonnie's tenure at Microsoft is more than just a model for aspiring game makers, it's a proof of concept that bringing together talented and diverse voices around a shared, passionate vision, can unleash worlds, wonders and legends that define entertainment for generations."
Ross began her work in the industry at Microsoft in 1994, where she started with the company's PC sports gaming division on NBA Full Court Press. From there, she went on to hold a number of leadership roles in various studios, participating in the development and publishing of titles such as Counter-Strike, Dungeon Siege, Fuzion Frenzy, Gears of War, Jade Empire, Mass Effect, NBA: Inside Drive, Pandora's Box, Psychonauts, and Zoo Tycoon. In 2007, Ross founded 343 Industries to continue developing the Halo franchise after the departure of its creators, Bungie, and has since worked with or overseen a number of Halo titles, including upcoming Halo Infinite.
Over the years, Ross has proved a passionate proponant of diversity in the gaming industry, most notably with her founding of Microsoft's Women in Gaming initiative in 1997. She is a frequent speaker and advocate of women in gaming and tech, and plays a role in The Ad Council's "She Can STEM" campaign.