God of War Ragnarok drives $9.6bn quarter for PlayStation
Sony sold almost double the number of PS5 units as same quarter in previous year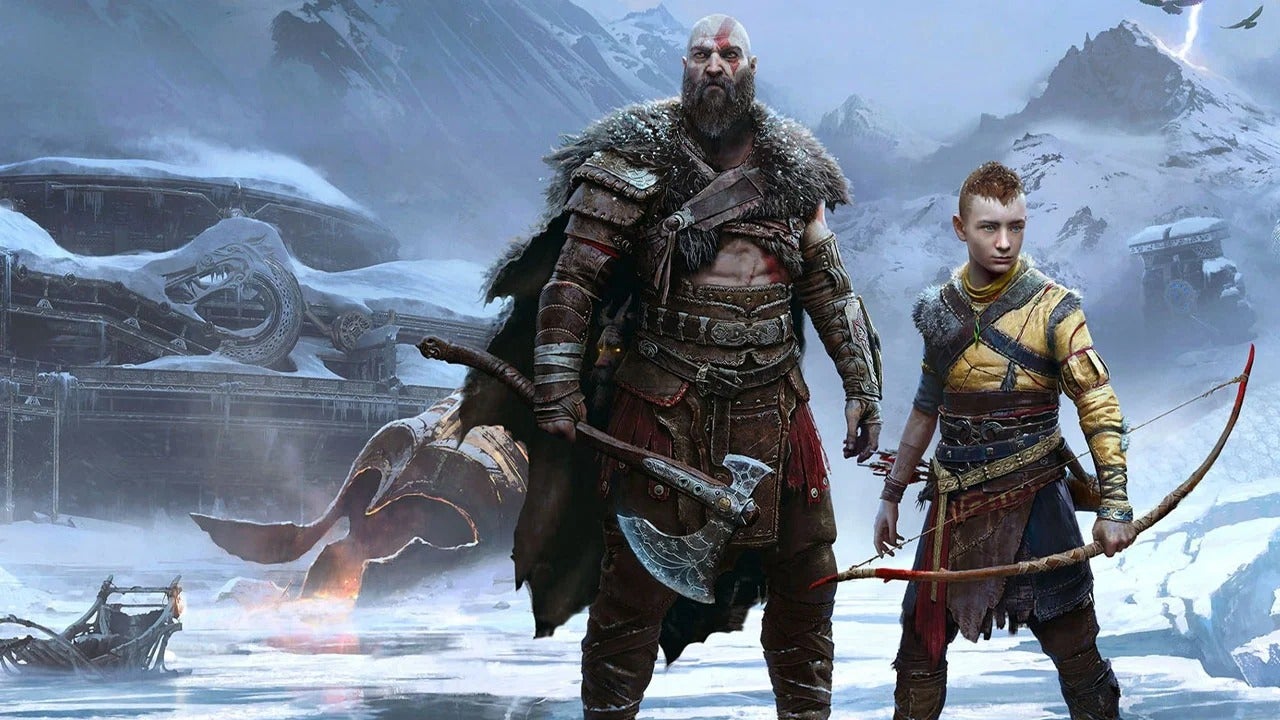 Sony has unveiled its financial results for the three months ended December 31, 2022 – which is its Q3 for FY2022 – with God of War Ragnarok driving a very strong quarter for PlayStation.
The numbers
Sales: ¥3.14 trillion (¥26.4 billion, up 13% year-on-year)
Operating income: ¥428 billion ($3.3 billion, down 8% year-on-year)
Net income: ¥326 billion ($2.5 billion, down 6% year-on-year)
Game & Network Services sales: ¥1.25 trillion ($9.6 billion, up 53% year-on-year)
The highlights
Sony saw a healthy increase in sales compared to the same period the year before, which it attributed to "significant increases" in its Game & Network Services segment.
For Q3, that segment saw its sales soar 53% compared to the previous year, which it attributed to increased hardware and first-party sales, with God of War Ragnarok having launched within that period.
Sony Santa Monica's title sold 11 million units since launch.
The games segment's operating income was up 25% as well, though Sony noted an increase in costs, for instance associated with the acquisition of Bungie.
Looking at games sales in more detail, hardware represented ¥440 billion ($3.4 billion), a 118% surge compared to 2021, and a 145% boost compared to Q2 FY22.
7.1 million PlayStation 5 were sold during the quarter, versus 3.9 million during Q2 FY21, and 3.3 million during Q2 FY22.
Digital software also saw a healthy 34% increase year-on-year, while network services rose 19%.
Physical software also boomed year-on-year, jumping from ¥29 billion ($224 million) to ¥93 billion ($721 million), a 216% increase year-over-year.
First party sales were up from 11.3 million units for the same quarter in 2021 to 20.8 million units in 2022. But when looking at combined software sales (first and third party), the numbers are actually slightly down, with 92.7 million units sold in 2021, versus 86.5 million in Q3 FY22.
Looking at combined results from Q1 to Q3, so far sales in the games segment are up just shy of 24% compared to FY2021, while operating income is down 18%.
Looking ahead, Sony has revised its estimations ever so slightly down, expecting ¥11.5 trillion ($89.2 billion) in sales for the full year. Back in November, it forecasted ¥11.6 trillion ($89.9 billion). The new estimation would represent a 15% increase compared to FY21.
The forecast for the games segment is the same as it was in November 2022, with Sony expecting ¥3.63 trillion ($28.1 billion), a 32% increase compared to the previous year.
A previous version of this story incorrectly stated that God of War Ragnarok sold 16.1 million units. It's been corrected to reflect that the title sold 11 million units.