Glu shuts Sniper Elite servers, without Rebellion's consent
Would cost UK dev "tens of thousands of pounds" to get them back again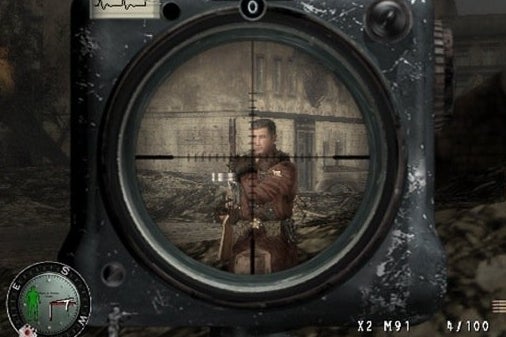 UK developer Rebellion has apologised to fans that the servers for its title Sniper Elite have been shut down, and explained the decision was taken without its consent by publisher Glu.
"A few weeks ago, the online multiplayer servers for Sniper Elite were suddenly switched off by Glu, the third-party service we had been paying to maintain them," said Rebellion senior producer at Steve Hart in a statement to the community.
"For the past seven years we have run these servers at a cost to ourselves so that fans of Sniper Elite could continue to play online for free. This decision by Glu was not taken in consultation with us and was beyond our control."
The move seems to have been made by Glu, which owns multiplayer services provider Gamespy Technology,without any official announcements to users. Those users are also reporting that Hidden and Dangerous 2, Wings of War, SWAT 4, Neverwinter Nights titles, Star Wars: Battlefront and Flight Simulator X have suffered similar fates.
"We have been talking to [Glu] since to try and get the servers turned back on," continued Hart.
"We have been informed that in order to do so would cost us tens of thousands of pounds a year - far in excess of how much we were paying previously. We also do not have the option to take the multiplayer to a different provider. Because the game relies on Glu and Gamespy's middleware, the entire multiplayer aspect of the game would have to be redeveloped by us, again, at the cost of many tens of thousands of pounds."
Angry fans of the affected games have started a new Facebook group "Get our Powered by Gamespy multplayer servers back" though so far it has only attracted 11 likes.
Last month Glu cut jobs at its Kirkland, Washington and San Francisco, California offices and closed its San Paulo, Brazil operations.