Glu Mobile cuts 68 employees
To "promote talent density throughout the studio" and fund 80 games as a service hires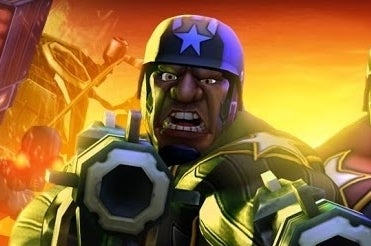 Mobile publisher Glu Mobile last night confirmed that it was laying off approximately 68 staff as part of its transition to a games-as-a-service company.
The news first went out on social network Twitter, and the job cuts seem to have affected the Griptonite Games in Kirkland, as well as San Francisco and Beijing.
"A reduction in force was commenced today to promote talent density throughout the studio, as well as fund over 80 new [games as a service] colleagues. This reduction is equivalent to circa 12 per cent of the year's starting headcount of 564 employees. Adding back forecast hiring we anticipate finishing 2013 with 582 Gluers worldwide," Glu Mobile CEO Niccolo de Masi told IGN.
Glu Mbile's past games include Gun Bros 2, Small City and Heroes Of Destiny. Last year the company closed its Brazil office, and reported job losses in Kirkland and San Francisco due to restructuring.
"We believe concentrating resources on fewer titles, with a greater centralized support infrastructure will accelerate revenue growth in Q4 2013 and beyond," yesterday's statement continued.
"We made over 20 new games as a service (GaaS) hires in Q1 and anticipate hiring at a similar rate throughout the year. Our goal is to shift headcount investment out of raw studio team volume and into our centralized GaaS functions. This rebalancing is expected to leave R&D costs approximately flat year over year."