Giving up the Ghostrunner
One More Level's Szymon Bryła and Radosław Ratusznik talk about working on a sequel to the studio's breakthrough hit after losing the IP to get the first one made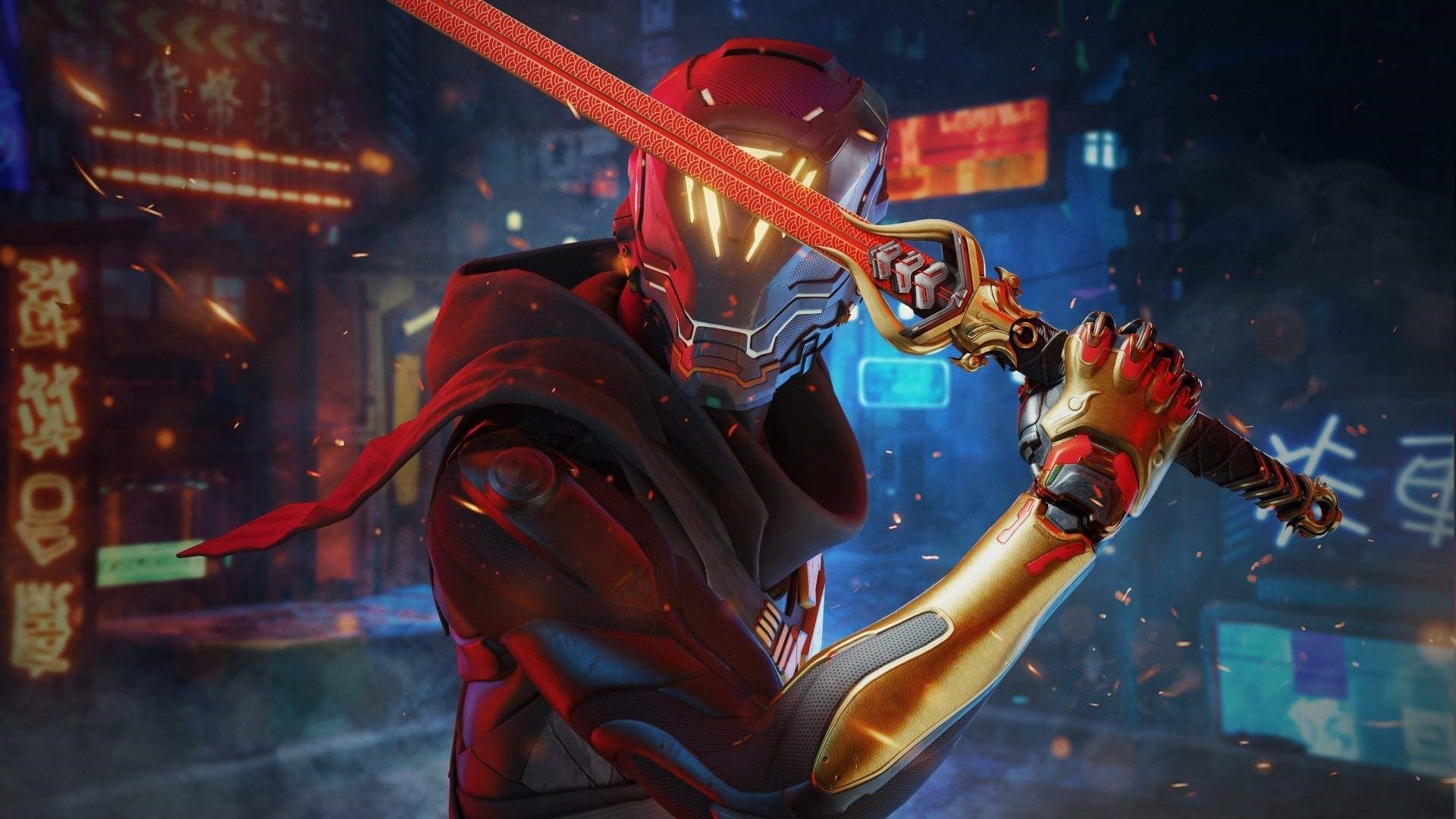 When it launched last year, One More Level's first-person cyberpunk ninja game Ghostrunner was something of a surprise hit, bring a new level of attention and critical acclaim to the studio.
But when 505 Games purchased the Ghostrunner intellectual property in March, it was surprising news to the studio, One More Level head of studio and CEO Szymon Bryła tells GamesIndustry.biz
"We weren't at the discussions," Bryła says. "It was just between 505 and All In Games."
All In Games was the original publisher for Ghostrunner, signing the game and in the process taking ownership of the franchise in 2018. But after One More Level released a demo of the game in May of last year and it started to get traction with players and press alike, 505 Games entered the picture, offering to co-publish the title heading into its October launch.
Bryła says the studio was involved in that original discussion, and had to demonstrate the team's ability and vision for the future of the franchise before the co-publishing deal with 505 went through.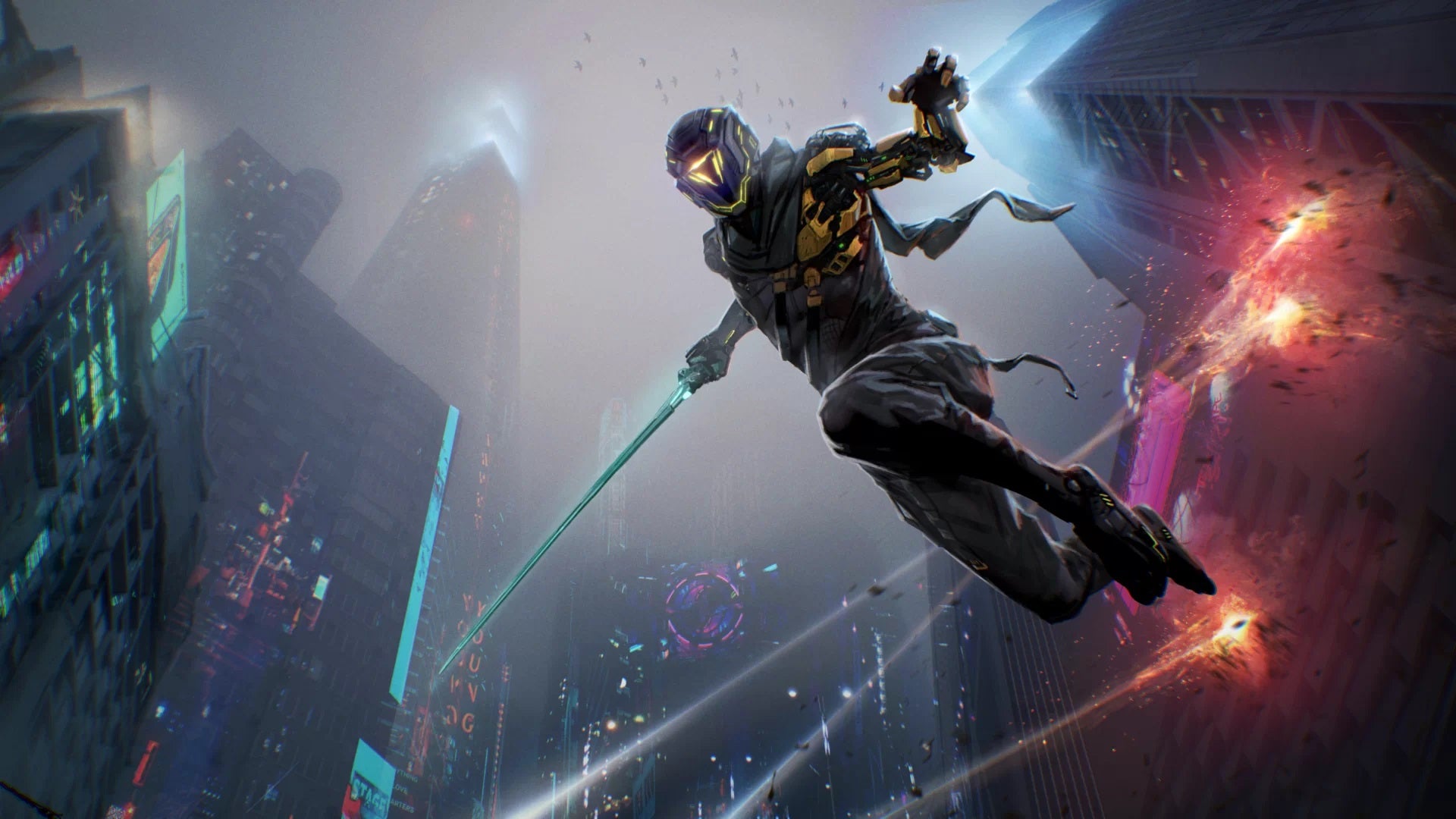 He says the team had a "wish list" for its new co-publisher, much of which 505 was able to deliver. He said the company's relationships with platform holders in particular led to featuring opportunities Ghostrunner might not have had otherwise. The increased marketing spend and awareness boost it afforded also helped, as did setting expectations for the audience.
"That was one of our concerns, where our place would be on the market," Bryła says. "Some players and outlets were writing and talking about us as a AAA game and a competitor to Cyberpunk 2077, but others had us as a smaller game, something in between AAA and indie premium titles."
"[T]hey decided to sign [Ghostrunner] without any prototype or anything of the sort. They trusted in us, and [the IP] was the price we had to pay"

Radosław Ratusznik
That concern aside, Bryła says the launch went well, hitting global top-seller charts on Steam and averaging an 81 Metacritic review score for the PC version.
One More Level had created a bonafide hit, but it wasn't even in the room when All In and 505 Games were discussing the future fate of the franchise. You might understand if that created some sour feelings from the studio, but Bryła and One More Level VP and game director Radosław Ratusznik knew that was always a possibility once they gave up ownership of the IP years ago.
Even so, they aren't particularly regretful about that decision.
"We signed the idea, basically," Ratusznik says of the original 2018 agreement with All In. "They wanted to work with us because our previous project God's Trigger was appealing for them. So they decided to sign [Ghostrunner] without any prototype or anything of the sort. They trusted in us, and that was the price we had to pay.
"Looking back on it, it seems there's a huge value in the IP and we can say we regret that this happened, but the company was in a totally different place back then. So it's not that easy to say it was a bad decision. I think it was the right decision for that time."
Even though Ratusznik says that actual decision on that agreement was made by the studio's previous board of directors, he still considers it to have been a good step forward for One More Level.
"And thanks to that, we've signed another contract for Ghostrunner 2 and we're in a pretty good place right now," he adds.
As Bryła explains, "From the beginning, we felt like we're the mothers and fathers of this IP, and we always wanted to explore the brand and make it bigger."
"From the beginning, we felt like we're the mothers and fathers of this IP, and we always wanted to explore the brand and make it bigger"

Szymon Bryła
And 505 has shown an interest in doing that. Bryła says that after it acquired the Ghostrunner IP, 505 Games stepped up its investment in the series -- for example, by releasing boxed editions of the PlayStation 5 and Xbox Series X|S versions of the game.
"I personally think we did what we could do for this [Ghostrunner 2] contract, mostly because it will give us the opportunity to make the game better, more complex -- not too much bigger than Ghostrunner 1," Bryła says. "But what's most important is it will give us the opportunity to show our true vision for the Ghostrunner 2 based on the philosophy that it will be more an evolution than a revolution of Ghostrunner."
The other big change Bryła is looking forward to is developing the console versions of Ghostrunner 2 in parallel rather than making the PC version and only worrying about porting it to consoles later on.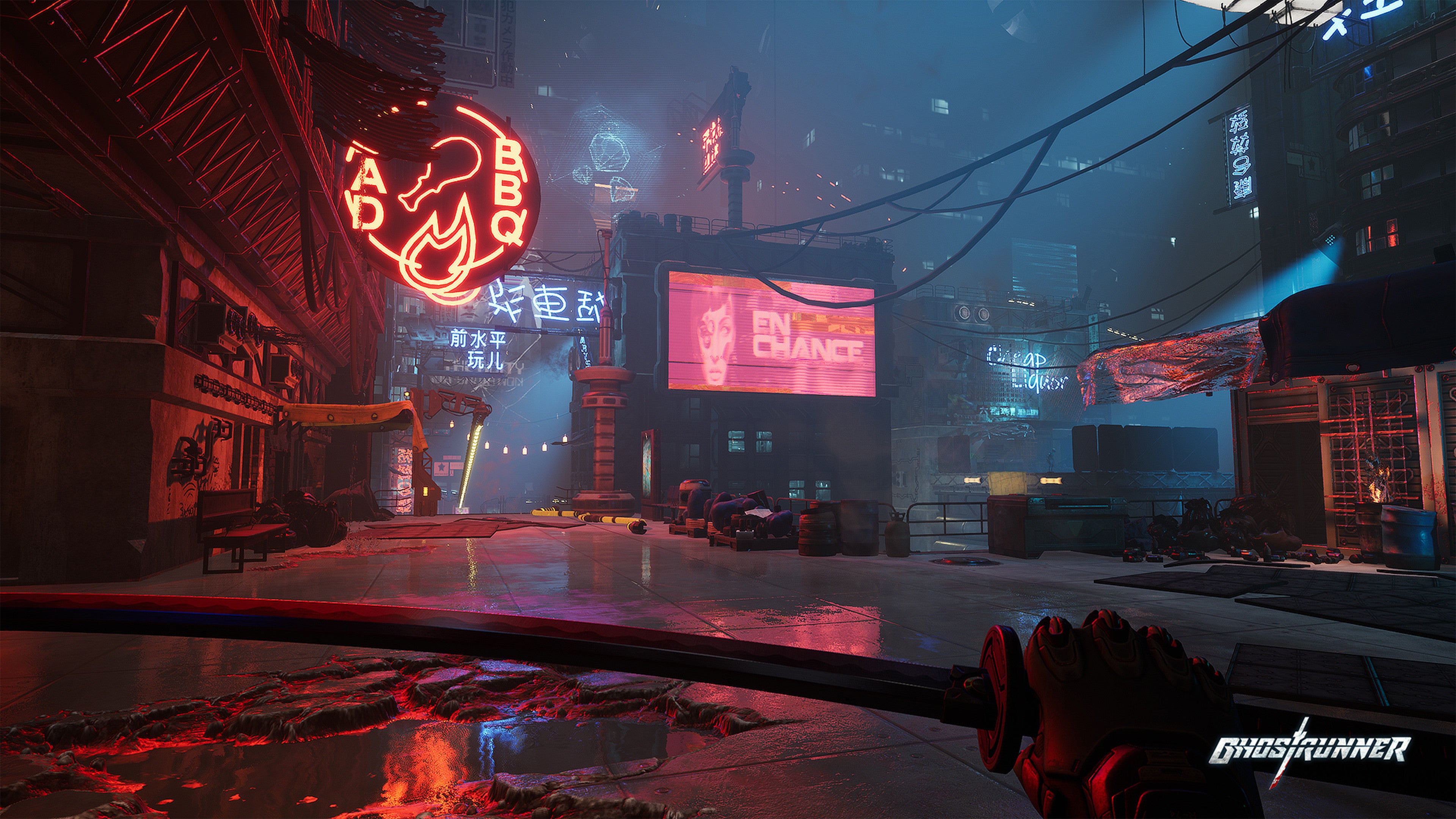 "We believe if we'll be responsible for those platforms from scratch, it will be better for the game at the end. From this perspective we're really happy," Bryła says. (The console versions of Ghostrunner also received positive reviews but average several points lower on Metacritic averages than the PC version.) "And the fact we have enough time without too much pressure to release this game is also a positive result of our negotiations with 505.
"From the beginning, we felt they understand our perspective because they've known us for some time and they felt from the beginning that we clearly know what we want to achieve. What's important is our vision for the Ghostrunner [sequel] fit into their vision for the IP."
One More Level gave up control of the Ghostrunner IP in the bigger picture, but Ratusznik notes that it retained a key measure of control even in that deal.
"We wanted to have creative independence when developing the game," he says. "So even if the IP is not ours, we still have a freedom that the game will be as we like it to be. We have creative freedom; we're responsible for developing it in terms of everything story and gameplay-wise. Everything was on our side and we were the ones who decided. That's very important.
"I think that's a crucial part of why Ghostrunner was successful. We developed this game in a year and a half basically, because we were doing what we liked to do. We weren't pushed around by the publishers; we were doing the best job we could. We had a clear vision for the project and that was very important for us to hold it, and to not give up on it.
"If you have a vision for the project, you should keep it and it shouldn't be taken over by the publisher"

Radosław Ratusznik
"If you have a vision for the project, you should keep it and it shouldn't be taken over by the publisher."
Even if the success of Ghostrunner has presumably bought One More Level a little more leverage and financial stability when it comes to dealing with prospective publishers, Ratusznik doesn't seem particularly averse to signing agreements as early as the studio did with the All In deal, viewing it more as a sign of trust from a potential partner to put money behind something before the tangible work has begun.
"This publisher must truly trust that you know what you're doing," he says. "And if they trust you based on just an idea, then you're in a good place. If they wish to have a prototype, that's fine. But give us a full scope vertical slice or something, you have to invest your time and maybe they're not so sure about your capabilities? I think it's a good deal when you can sign a deal based on just the idea, a small prototype or a pitch."
Bryła generally agrees, with the provision that "everything depends on what's your current goal and what's your future goal and situation."
And given the flood of investment into the games industry in recent years, Bryła confirms that One More Level's experience with All In and Ghostrunner is informing other discussions the studio is making about ownership and partnerships, discussions it's definitely open to having.
"Since we released this game there were a few discussions with possible investors and what we learned is that the fact that from the beginning we understood what we wanted to achieve and how we understood the market, it's given us a feeling that we're doing a good job," he says.
"It's too early to say something more, but we feel that Ghostrunner was a big step for us and many important companies have decided to build content with us or make some offers, and we're happy we have an occasion to talk with them more about what we'd like to achieve in the future and how we'd like to develop ourselves and the company itself."