All the announcements | E3 2021
Having trouble keeping up with E3, Summer Game Fest and all the other events? We round up the biggest headlines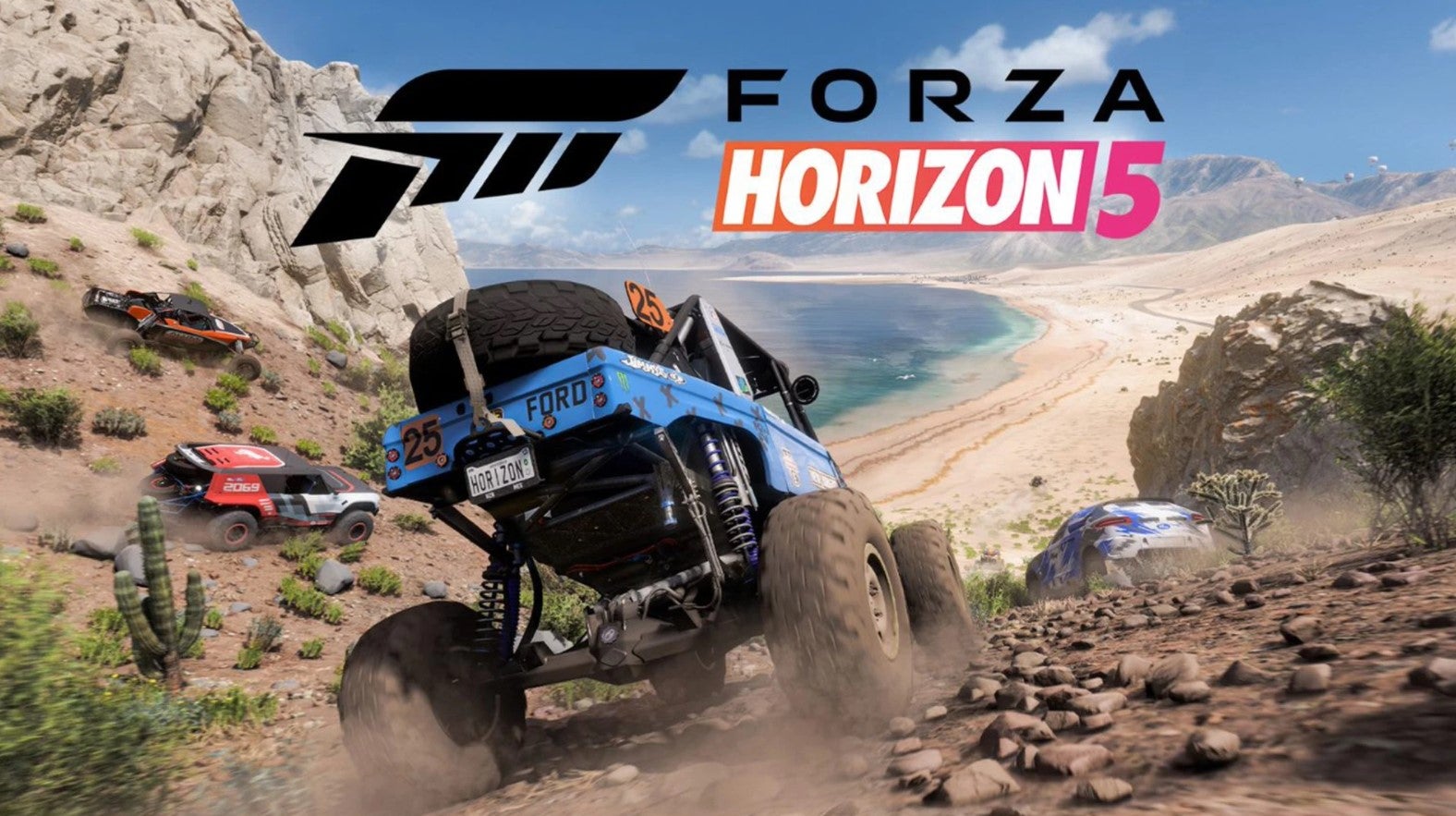 Keeping up with the biggest news during a typical E3 can be frantic enough, but with announcements expected to spill out from all these presentations and more, it's better to have all the headlines in one place.
This is just one of the many things we're doing around this bumper games event season, and you'll be able to find the rest of our coverage -- including exclusive interviews, bonus podcasts, and more -- right here. And you can find the full schedule of showcases here.
(And don't forget we'll be putting together a special daily E3+ newsletter, so be sure to sign up for that).
Tuesday, June 14th
Zelda headlines Nintendo Direct with Breath of the Wild 2 and Game & Watch hardware
Nintendo capped off its E3 week conference with a new trailer for Breath of the Wild and the news that the company is "aiming for" a 2022 debut for the title. For those needing new Zelda offerings in the meantime, Hyrule Warriors: Age of Calamity is receiving two expansion packs -- the first June 18 and the second in November -- and Nintendo is also releasing a Zelda Game & Watch that will include the first two NES games in the series as well as the Game Boy title Link's Awakening and a version of the Game & Watch original Vermin starring Link.
Nintendo's next 2D Metroid game arrives October 8, 2021
The Nintendo Direct show also featured a number of new instalments in some fan favorite series, with Metroid Dread giving fans of the series their first new 2D Metroid game in nearly two decades when it launches October 8, 2021.
Advance Wars series returns with a remaster on December 3, 2021
On December 3, 2021, Nintendo will debut Advance Wars 1+2: Reboot Camp, which gives the turn-based tactics series its first offering since 2008's Advance Wars: Days of Ruin on the DS.
Super Monkey Ball celebrates 20th anniversary with remastered collection on October 5
The original three Super Monkey Ball games (1, 2 and Deluxe) are being remastered and released on Nintendo Switch, PS4, PS5, Xbox and PC on October 5. The game is called Super Monkey Ball: Banana Mania.
Wario Ware returns September 10
The popular micro-game series is back with two-players able to play together on the same screen with two Joy-Cons. Wario Ware: Get It Together is out on September 10, 2021.
Mario Party Superstars lands October 29, 2021
Five classic Mario Party boards from the Nintendo 64 era have been remade, with 100 classic mini-games. The game features online play and it launches October 29, 2021.
Cruis'n Blast and Fatal Frame ports coming to Switch
Arcade game Cruis'n Blast is coming exclusively to Switch this Q4. Meanwhile, Wii U game Fatal Frame: Maiden of the Black Water is also coming to Switch this year, with new costumes. Elsewhere, Strange Brigade comes to Switch today (June 15) and Worms Rumble is also launching on Switch on June 23, 2021.
Danganronpa series comes to Switch this year
The Danganronpa series is coming to Nintendo Switch in 2021. There's even a physical bundle called Danganronpa: Decadence, which includes Danganronpa: Trigger Happy Havoc Anniversary Edition, Danganronpa 2: Goodbye Despair Anniversary Edition and Danganronpa V3: Killing Harmony Anniversary Edition, in addition to the newest game Danganronpa S: Ultimate Summer Camp.
Nintendo Switch's Shin Megami Tensei 5 is due November 12
The Shin Megami Tensei game is a Nintendo Switch exclusive and has a release date of November 12.
Monday, June 14th
Capcom offers updates on its top franchises
Having tempered expectations by announcing which titles would be featured ahead of time, Capcom spent its showcase delivering updates for fans of its Resident Evil, Monster Hunter and Ace Attorney franchises.
A trial version of Monster Hunter Stories 2: Wings of Ruin is coming to Switch on June 25 and Steam on July 9. The game will release on July 9 for both platforms, with free content based on Monster Hunter Rise a week later. As for Rise, more events and rewards will be added with the Version 3.1 update on June 25.
The publisher announced there is DLC in the works for Resident Evil Village, but is saving details for a later date. Capcom also showed off a new trailer for The Great Ace Attorney Chronicles, and talked about upcoming changes to the Capcom Pro Tour 2021 and Street Fighter League.
Plumbers Don't Wear Ties coming to modern platforms
Limited Run Games announced a slew of physical releases for new and old systems during its event on Twitch, including Aggro Crab's Going Under for Switch and PS4, as well as Castlevania: Rondo of Blood for the TurboDuo, in English on that system for the first time. However, it capped off the event with the announcement that it would be bringing the 1993 pseudo-FMV dating game Plumbers Don't Wear Ties to PS4, PS5, PC, and Switch.
Sunday, June 13th
Naraka Bladepoint launching in August
During The PC Gaming Show, upcoming battle royale title Naraka Bladepoint is slated for a global release on August 12. Following a global beta that took place in March, Narake Bladepoint will launch on Steam.
Humankind gets closed beta ahead of launch
Upcoming strategy game Humankind, developed by Amplitude Studios and published by Sega is getting a closed beta, with the game set to release on August 17. Players can access the beta by pre-purchasing or through Twitch Drops.
Dodgeball Academia unveiled, releases in 2021
Jaunty sports RPG Dodgeball academia was announced as part of the PC Gaming Show; the 3v3 multiplayer arrives on PS4, Xbox, and Switch sometime this year.
Orcs Must Die releases on new platforms next month
Orcs Must Die developer Robot Entertainment unveiled some updates to Orcs Must Die 3. The game was released as a Stadia exclusive last July, however, it is also coming to Steam, PlayStation and Xbox on July 23.
FAR: Lone Sails developer announces follow-up
Swiss developer Okomotive unveiled FAR: Changing Tides, a post-apocalyptic tale. The game will come to the Epic Games Store sometime this year, and is published by Frontier.
Genre-bending Lemnis Gate comes out in August
Tactical shooter Lemnis Gate gets a release date of August 3, with an open beta opening in July. According to developer Ratloop Games, the turn-based, first-person shooter hybrid will be released on Steam, PlayStation and Xbox.
First look at open-world RPG Wartales
The PC Gaming gave a first look at Wartales by Shiro Games, a turn-based strategy title set in a medieval universe. The game is scheduled to release some time in 2021.
World premiere of new space adventure Ixion
Kasedo Games and French studio Bulwark studios unveiled Ixion, a new game with a space setting due to release in 2022.
The PC Gaming Show also showed trailers for more upcoming titles, including:
Sacrifice, Pixelated Milk
Soulstice, Reply Game Studios
Icarus, RocketWerkz
Silt, Spital Circus Games
Mechajammer, Whalenought Studios
Wandering Village, Stray Fawn
Songs of Conquest, Lavapotion
Death Trash, Crafting Legends
Citizen Sleeper, Fellow Traveller
Project Warlock 2, Retrovibe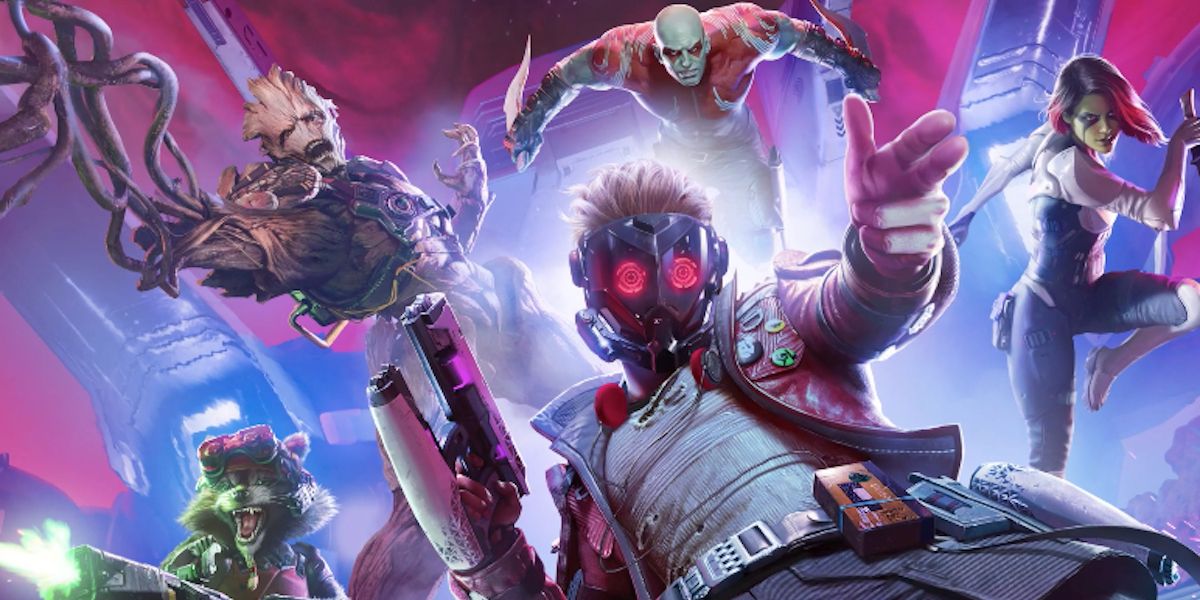 Square Enix opens with Eidos Montreal's Guardians of the Galaxy
The Japanese publisher showed off its next Marvel licensed title, a single-player third-person action adventure based on Guardians of the Galaxy. The story-driven title will put players in the leather jacket of Star Lord, and arrives for Nintendo Switch, PS4, PS5, Xbox One, Xbox Series X|S and PC on October 26, 2021.
Stranger of Paradise: Final Fantasy Origin revealed
Square Enix showed off a new Final Fantasy title it is working on with Team Ninja and Koei Tecmo. The action adventure appears to tie in with the story of the very first Final Fantasy game. It's due for release on PC and both current and previous gen consoles, with a demo set to arrive soon on PS5.
Update on double Life Is Strange release in September
New trailers were shown for both Life Is Strange: Remastered Collection, which includes the original series and prequel Before The Storm, and the next outing True Colors. The latter launches on September 10, with the collection to follow on September 30. Those who buy the Ultimate Edition of True Colors receive the collection for free. The games are also coming to Nintendo Switch.
First look at PlatinumGames' upcoming adventure Babylon's Fall
Acclaimed studio PlatinumGames showed off the first footage of its new IP, Babylon's Fall, during Square Enix Presents. The fantasy action adventure can be played single-player, but up to four people can play together through the dungeons. It's heading to PC, PS4 and now confirmed for PS5. No release date was given, but the studio said it is "[heading] to the peak of development."
Square Enix offers updates on mobile line-up and Marvel's Avengers
Throughout its E3 showcase, the publisher gave brief updates on key titles heading to smart devices, as well as its Marvel-themed multiplayer game. For the latter, it showed footage from the next three events and expansions: Cosmic Cube (June), Wasteland Patrol and War for Wakanda (both 'Summer and Beyond').
Meanwhile on mobile, the company confirmed the first six Final Fantasy games are heading to mobile (and also Steam) and Hitman Snipers (previously Hitman Sniper Assassins) is due by the end of the year.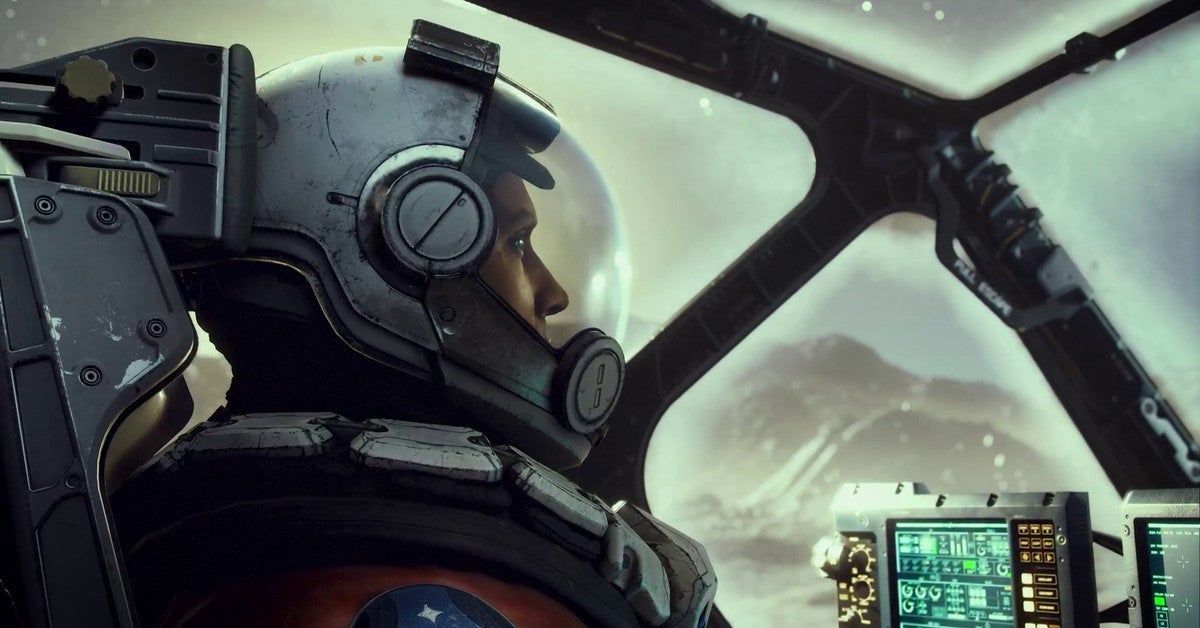 Bethesda's Starfield will launch November 11 2022
The team behind Skyrim and Fallout showcased its new IP Starfield during the Xbox/Bethesda E3 showcase. The game is a console exclusive to Xbox Series X and S and is also coming to PC. It launches November 11th, 2022.
Sea of Thieves and Pirates of the Caribbean cross-over coming June 22
UK developer Rare and Disney have come together for Sea of Thieves: A Pirate's Life, which is a new story mode featuring Captain Jack Sparrow and Pirates of the Caribbean for the game Sea of Thieves. It's free to Sea of Thieves players and launches June 22nd.
Age of Empires IV Launching October 28

The classic strategy series returns as a significant PC release for Microsoft's Game Pass subscription service. Gameplay was shown during E3, with a release date of October 28, 2021.
Dishonored developers Arkane reveal Redfall

A new game from Bethesda's Arkane Austin studio is a single player or multiplayer immersive shooter featuring vampires. Redfall is due Summer 2022 and is an Xbox console exclusive.
Forza Horizon 5 is out November 9

The hugely popular Forza Horizon series is back this Christmas. Set in Mexico, the game is coming to Xbox One, PC and the Xbox series consoles on November 9, 2021.
Microsoft Flight Simulator Lands on Xbox Series X and S July 27

A huge success on PC already, Microsoft Flight Simulator is now ready to launch on Xbox Series X and S next month. Also at Microsoft's E3 showcase, the company revealed a tie-in expansion based around the upcoming Top Gun movie.
Obsidian reveals The Outer Worlds 2 and updates Grounded

Another newly acquired Xbox studio, Obsidian teased a new game in its Outer Worlds series. The trailer made it clear that the game is in the earliest stages of development, whilst making fun of teaser trailers. Also at the event, Obsidian revealed a signficant expansion to its survival game Grounded.
Diablo II: Resurrected comes to life September 23
The remastered Diablo 2: Resurrected will return to this world on September 23. The game appeared during Microsoft's E3 showcase for Xbox One and Xbox Series S and X, but is also coming to PC, PS4, PS5 and Nintendo Switch.
Xbox reveals Contraband from Just Cause developers
Xbox has teamed up with Avalanche Studios on a new IP Contraband. Little was revealed about the game from the Just Cause developers, other than that it is a co-op experience, built on the Just Cause tech and coming to Xbox Series X and S.
Halo: Infinite's free-to-play multiplayer mode shown. Still coming this year
Halo: Infinite made a relatively brief appearance during Xbox's E3 showcase. Specifically, the game's free multiplayer mode was revealed. The shooter is still due to launch this year.
A Plague Tale is getting a sequel in 2022
Focus Home Interactive and Asobo is making another game in its A Plague Tale series, following the critical and commercial success of the first game: A Plague Tale: Innocence. This new game, entitled Requiem, will launch in 2022 for Xbox consoles and PC. It will also debut in Game Pass.
Stalker 2: Heart of Chernobyl set for April 28
Coming to Xbox Series X, S and PC, Stalker 2 will launch early next year and is coming to Game Pass on day one.
Warner Bros' Back 4 Blood is coming to Game Pass

Left4Dead creators return to the genre that made them famous with Back4Blood, which launches October 12, 2021. It is coming to Xbox Game Pass and will launch on Xbox Series S, X, Xbox One, PC, PS4 and PS5.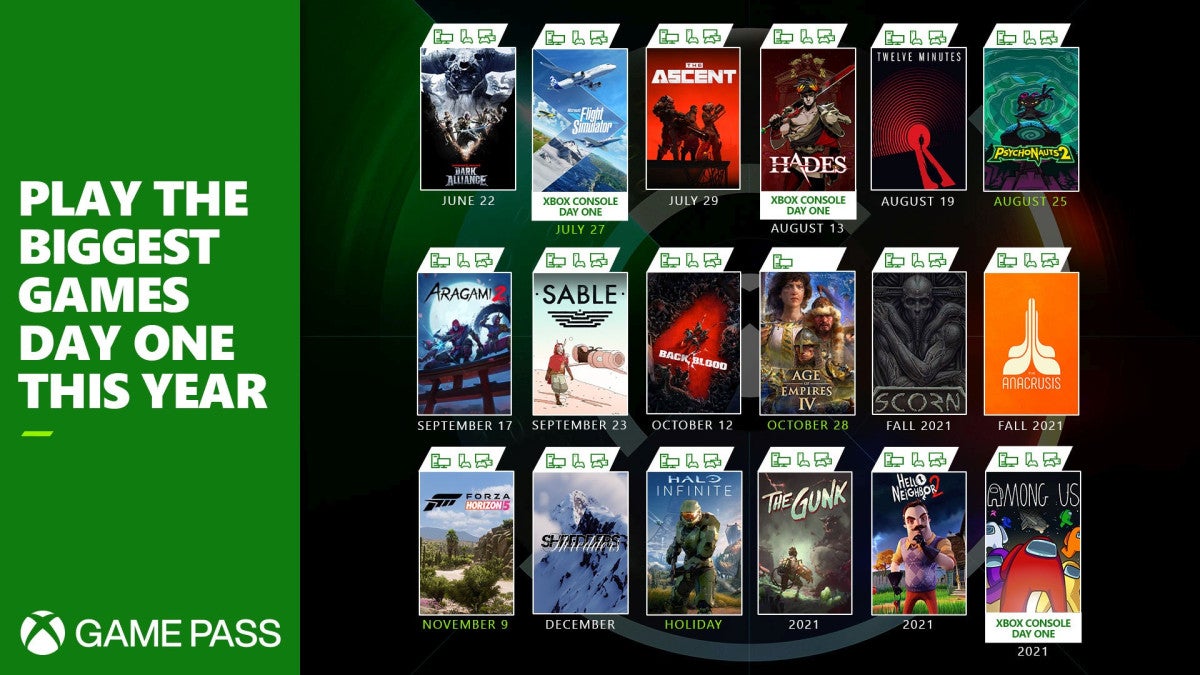 Xbox adds Sommerville, Hades, Among US, Yakuza: Like A Dragon and more to Game Pass
Microsoft revealed a number of third-party games that it has signed for Game Pass. Some even have release dates. Including: Hades (August 21), Twelve Minutes (August 19th), Aragami 2 (September 17), Sable (September 23) The Anacrusis (Autumn), Scorn (Autumn), Among Us (2021), Hello Neighbour 2 (2021), The Gunk (2021), Sommerville (2022), Shredders (December 2021), Slime Rancher 2 (2022), Replaced (2022), Atomic Heart (TBC), Party Animals (2022) Eiyuden Chronicle: Rising (2022) and Hundred Heroes (2023).
Meanwhile, Yakuza: Like A Dragon goes into Game Pass from today, alongside Bethesda games Fallout, Fallout 2, Fallout Tactics, Fallout 3, Wolfenstein II: The New Colossus, Arx Fatalis, Dishonored: Death of the Outsider, Doom (2016), The Evil Within 2 and Rage.
Saturday, June 12th
Gearbox shows off Tribes of Midgard, Tiny Tina and ports Godfall to PS4

Gearbox's showcase offered a look at the studio's upcoming projects, including Borderlands spin-off Tiny Tina's Wonderlands which is due early next year, and Viking survival game Tribes of Midgard, out July 27.
PS5 title Godfall is also coming to PS4, with a free PS5 upgrade. The game is getting a content update titled Fire & Darkness, alongside a matchmaking beta.
Homeworld 3 was acknowledged, slated for release in Q4 2022, but no other details were given.
The stream also showed a backstage behind-the-scenes look at the production of the Borderlands movie.
Devolver MaxPass+ Showcase features promising new indie games

During its E3 showcase, Devolver Digital announced a few new titles including the latest game from The Hex and Pony Island developer Daniel Mullins, Inscryption. It's due to release this year. The publishing label also announced Wizard with a Gun, a multiplayer survival sandbox title from Galvanic Games, due in 2022. Meanwhile, Team Wiby's Phantom Abyss will be out on Steam Early Access on June 22, and Acid Nerve's Death's Door will launch on July 20. You can rewatch the showcase here.
Ubisoft unveils Mario + Rabbids sequel, Sparks of Hope

During its Ubisoft Forward E3 2021 event, Ubisoft announced a Mario + Rabbids sequel called Sparks of Hope. Featuring Rabbid Luma and Rabbid Rosalina, in addition to returning characters, it'll release in 2022 for Nintendo Switch.
Rocksmith returns as a subscription service
The publisher also unveiled Rocksmith+, a new entry in the guitar and bass learning franchise, which will be accessible via a subscription service and let players connect their instruments to PC, console or mobile. The PC closed beta is open now.
Rainbow Six Extraction due September 16, 2021
A new entry in the Rainbow Six franchise, called Rainbow Six Extraction, will be bringing alien parasites to the series. The three-player co-op title will be out on September 16.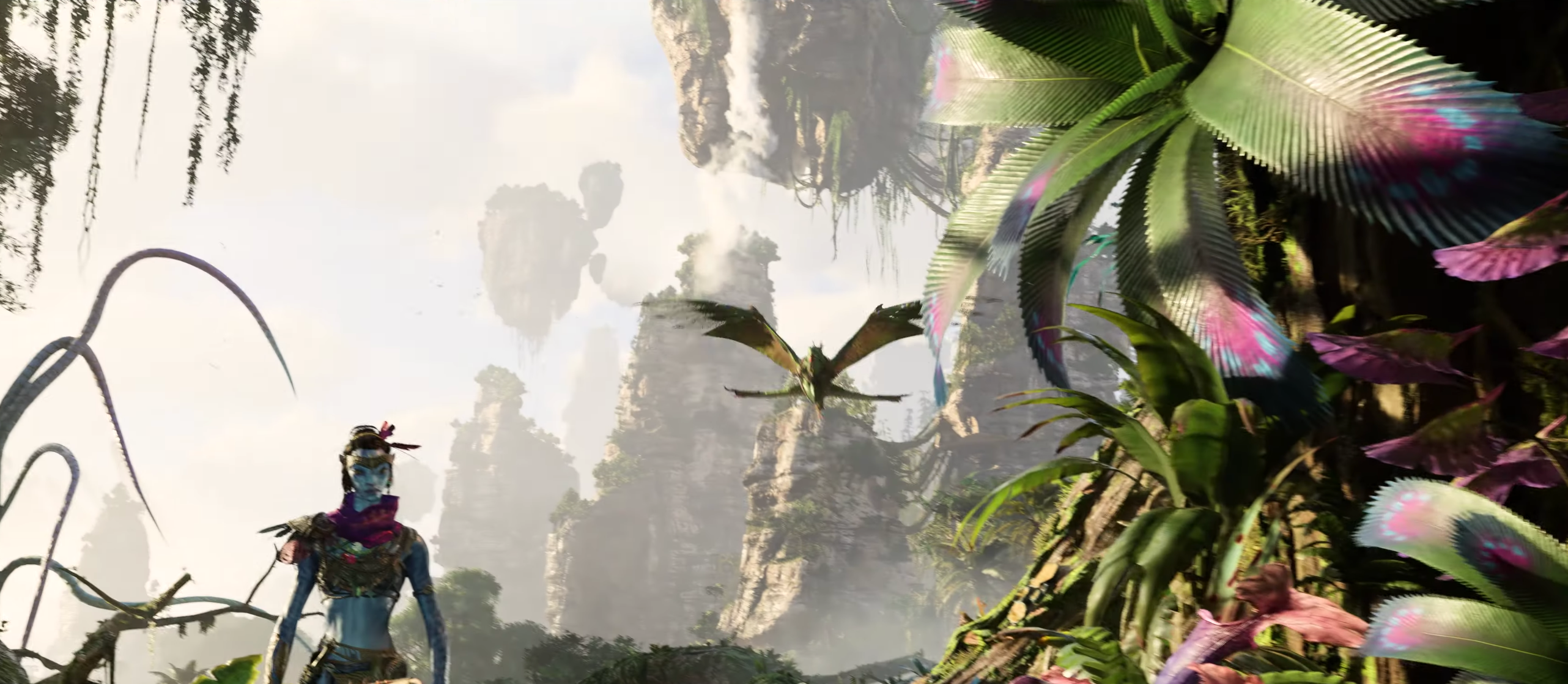 Avatar: Frontiers of Pandora closes Ubisoft Forward
Ubisoft ended its showcase with a first glimpse of its Avatar title: Frontiers of Pandora. Powered by the snowdrop engine, the game is due to release in 2022.
Ubisoft dates Riders Republic and Just Dance 2022
Among the other announcements, Ubisoft Annecy's extreme sports title Riders Republic got a release date of September 2, and Just Dance 2022 will be out on November 4.
You can read the full story about Ubisoft's press event on this page.
Wholesome Direct shows off 70+ indie games
The Wholesome Direct showed exclusive footage, interviews and announcements from over 70 independent games, from established studios to brand new reveals.
The showcase unveiled release dates and windows for a handful of games that have already been announced. This includes Gamious' Lake which comes out on September 1, Hoa from PM Studios, due August 21, and Ooblets update Port Forward, which is out now.
There was also a whole host of new titles shown, including The Gecko Gods by Louis Waloschek, Paralives from Alex Massé, and Passpartout 2, a sequel to Passpartout: The Starving Artist by Flamebait.
A full list of all the games shown during the direct is available here.
Guerilla Collective showcase opens with Aragami 2 set to release September 17
Lince Work's stealth action sequel is set to release September 17, 2021 for PC, Xbox consoles, PS4, and PS5.
Bullets Per Minute, No Longer Home, Demon Turf and more shown at Guerilla Collective.
Other projects announced as part of the showcase included Awe Interactive's action rhythm shooter BPM: Bullet Per Minute (2021), Humble Grove's adventure No Longer Home (2021), Fabraz's 3D platformer Demon Turf (2021),Idoz and phops bullet hell adventure Archvale (2021), and Third Spirit Games' action adventure Arietta of Spirits (2021).
Friday, June 11th
Koch Primetime show lays out lineup, King's Bounty 2 to launch August 24
The 1C Entertainment tactical RPG is the sequel to the King's Bounty franchise and is set to release August 24, 2021 for PC, Xbox One, PS4, and Nintendo Switch.
Koch Media's Koch Primetime show also shared details on Brass Token's survival horror The Chant, Warhorse's Kingdom Come: Deliverance on Switch, Reikon's action adventure Final Form, Massive Works Studios' sci-fi action game Dolmen, Mad Head Games' sci-fi adventure Scars Above, Dark Crystal Games' sci-fi RPG Encased, Myrkur Games' adventure Echoes of the End, and Gold Knights' action RPG The Last Oricru.
Thursday, June 10th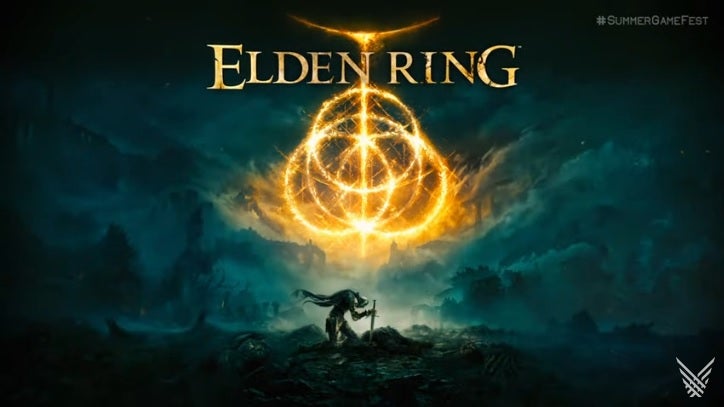 Elden Ring is cross-generation and launches on January 21, 2022
The FromSoftware and George R.R. Martin collaboration first announced at E3 2019 was showcased during Geoff Keighley's Summer Game Fest Kick-Off show. The game is set to launch January 21, 2022 to new-gen and legacy-gen PlayStation and Xbox consoles, as well as PC.
Borderlands spin-off Tiny Tina's Wonderlands due in early 2021
Geoff Keighley's Summer Game Fest 2021 opened with a reveal trailer for Gearbox Software's Tiny Tina's Wonderlands, with Tiny Tina's voice performer Ashly Burch joined by Andy Samberg, Wanda Sykes, and Will Arnett. While Tiny Tina is a Borderlands character, the game itself is not a standard Borderlands title, and is expected to be released by 2K Games in early 2022.
Death Stranding: Director's Cut is coming to PlayStation 5
Also announced at Summer Game Fest by Hideo Kojima himself is a director's cut of his PlayStation and PC game Death Stranding. The new game is due for PlayStation 5
Frontier prepares Jurassic World: Evolution 2
Jeff Goldblum introduced a trailer for the park management simulation Jurassic World: Evolution 2, set for release later this year on PlayStation and Xbox consoles and PC.
Sony signs Deviation Games' debut title
Geoff Keighley's show also served as an introduction for a new studio from former Treyarch developers Dave Anthony and Jason Blundell, Deviation Games, which is working on a brand new IP for PlayStation.
Koch Media unveils new publishing label with nine games
Koch Media had a segment during Summer Game Fest devoted to its new publishing label Prime Matter, which will handle Payday 3 and a new game in the Painkiller franchise. That's alongside seven entirely original IP. For more on Prime Matter, check out our just-published interview with Koch CEO Klemens Kundratitz
Vampire, Two Point Campus, Metal Slug and more shown at Summer Game Fest
Other new projects announced as part of the showcase included DotEmu's Metal Slug Tactics, Ska Studios' Salt and Sanctuary sequel Salt and Sacrifice (set for next year), Sega's Two Point Hospital follow-up Two Point Campus (2022), Sharkmob's supernatural shooter Vampire: The Masquerade: Bloodhunt (this year), and Stray Bombay's four-player co-op shooter The Anacrusis.
Summer Game Fest also gave release dates or windows for Call of Duty: Warzone Season Four (June 17), the Smilegate RPG/Amazon Games collaboration Lost Ark (this fall), The Dark Pictures Anthology: House of Ashes (October 22), Raw Fury's Sable (September 23), Sky: Children of Light on Switch (June 29), Norsfell's PlayStation and PC survival action game Tribes of Midgard (July 27).
Xbox wants to release a game a quarter and will buy more studios

As part of its pre-brief ahead of E3, Microsoft discussed its Xbox strategy going forward. Games came into sharp focus with the firm detailing its ambitions to release a game every three months. Studio boss Matt Booty also reiterated that the company will be buying more developers in the future. Check out the full write up here.
Xbox sets out xCloud and Game Pass expansion plans

Microsoft plans to add xCloud into TV apps, into browsers and to develop dedicated streaming hardware. It is considering alternative subscription models for different audiences, and is in the final stages of integrating Xbox Series X hardware into its data centers. Cloud gaming through the Xbox Game Pass Ultimate service will also launch in Australia, Brazil, Mexico and Japan later this year. For more, click here.
Wednesday, June 9th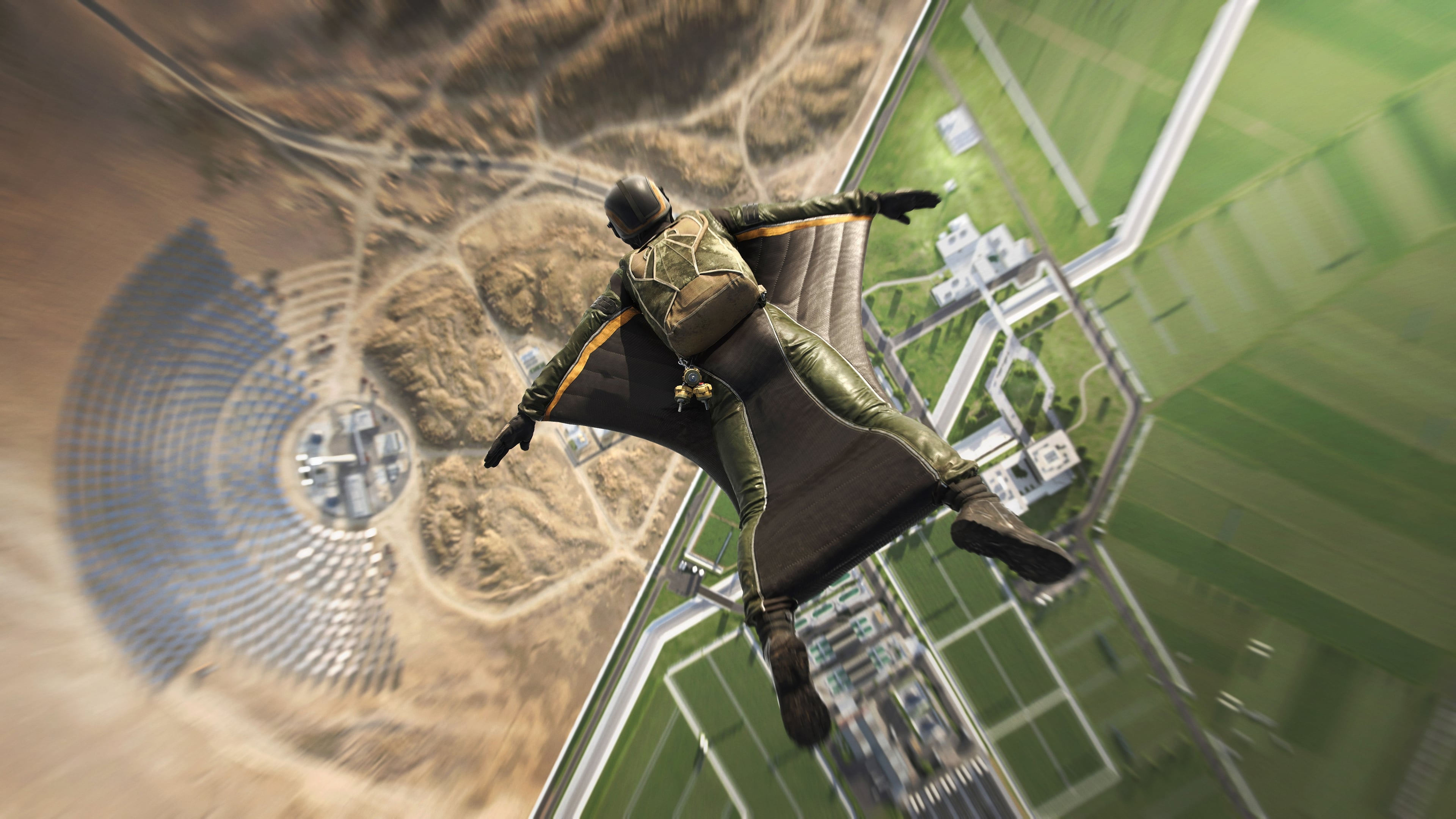 Electronic Arts reveals Battlefield 2042
Despite the fact that EA isn't hosting it's usual summer showcase until the end of July, the publisher did kick off June's proceedings with the first trailer for Battlefield 2042.
The game is a multiplayer-only experience, with no battle royale mode either. It is set in a future where climate crisis and a great depression have prompted another way being armies of soldiers and their high-tech weaponry, with the trailer suggesting a focus on more forms of traversal, such as the wingsuit and hovercrafts.