E3 2021 and Summer Game Fest: Full schedule and showtimes
All the dates and times for this year's array of online conferences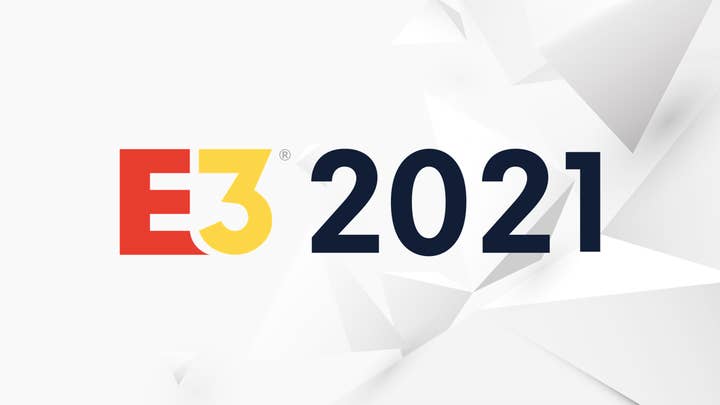 E3 2021 is fast approaching, and there's a lot to keep track of this year.
Digital conferences, bespoke streams and standalone company showcases make for a busy schedule, so we've compiled a handy list of all available dates and times for every event nestled in the official E3 schedule.
We'll also be providing extensive coverage of E3 -- plus its surrounding events, such as Summer Game Fest headed by Geoff Keighley, and EA Play, which takes place in July.
As an official media partner, we'll also be publishing interviews, big news stories and daily round-ups of everything going on. All of this can all be delivered straight to you in newsletter format, which you can sign up for here.
On June 15, GI will be hosting a 12-hour networking event, 'The JW', in partnership with Games Industry Gathering. It's a free Zoom event for industry professionals to meet, chat and discuss all the news emerging from E3. You can sign up for that right here.
For now, here's a list of all of the events pencilled in.
Thursday, June 10
Summer Game Fest Kickoff Live show
7pm BST / 8pm CST / 2pm EDT / 11am PDT
Geoff Keighley kicks off the second year of Summer Game Fest. Instead of spreading it out over several months like last year, Keighley has compressed the event to run alongside E3, with news and announcements across the week.
Companies such as Xbox, PlayStation, Activision, EA, Capcom, Epic Games, Sega and more are expected to make announcements during the event.
Friday, June 11
Koch Primetime conference
8pm BST / 9pm CST/ 3pm EDT / 12pm PDT
Publisher Koch Media is hosting a showcase in tandem with Summer Game Fest. While it is keeping its cards close to its chest ahead of the presentation, Deep Silver has already confirmed that Koch-published titles Saints Row, Dead Island and Metro will not feature as part of the showcase.
GamesIndustry.biz will have a full interview on the event's news as soon as the presentation is finished, so be sure to check back with us once you've watched.
Saturday, June 12
Guerrilla Collective Part 2
4pm BST / 5pm CST / 11am EDT / 8am PDT
Guerilla is hosting two streams across the E3 period -- the first one took place on June 5th and revealed lots of lovely looking indie games, including Bloodstained: Ritual of the Night and The Eternal Cylinder. Both showcases promise to offer "fresh announcements, trailers, gameplay and more" with over 80 games slated to feature across the two events.
Wholesome Direct stream
6pm BST / 7pm CST / 1pm EDT / 10am PDT
The Wholesome Direct is an indie-focused event set on showcasing "uplifting, thoughtful, compassionate, cozy games." Moonglow Bay, Ooblets and Bear & Breakfast are among the 75 games expected to be shown during the stream.
Ubisoft conference
8pm BST / 9pm CST / 3pm EDT / 12pm PDT
Ubisoft is back and promising to showcase a handful of titles. News on the upcoming Far Cry 6 is expected following a recent gameplay reveal, and a world premiere of Rainbow Six Extraction (formerly named Rainbow Six Quarantine) is expected to debut. However, the publisher has said there will be no update on the Prince of Persia: The Sands of Time remake, or the Tom Clancy's The Division series, including the newly-announced free-to-play spin-off Heartland.
Devolver Direct
9:30pm BST / 10:30pm CST / 4:30pm EDT / 1:30pm PDT
Devolver returns for its usual pocket of chaos at E3. The stream is scheduled to feature five games from the publisher's roster, alongside two new release dates as part of a glimpse into whatever the 'Devolver Cinematic Universe' is.
Gearbox show
10pm BST / 11pm CST / 5pm EDT / 2pm PDT
Gearbox has been tinkering away at a few things Borderlands; reportedly including an upcoming spin-off, Wonderlands, revolving around Tiny Tina, a character from the Borderlands series.
Beyond that, the studio is working on Homeland 3, which it announced back at PAX in 2019.
Upload VR showcase
11pm BST / 12pm CST / 6pm EDT / 3pm PDT
Upload VR's virtual reality-focused stream is slated to show off new trailers and reveals for various titles. Last year, the event showcased Doctor Who: The Edge of Time.
Sunday, June 13
Xbox and Bethesda Games showcase
6pm BST / 7pm CST / 1pm EDT / 10am PDT
News regarding Halo: Infinite is almost definitely on the cards as Xbox's big winter release. The title is expected to release around the 20th anniversary of Halo: Combat Evolved, hopefully without another delay.
Other than Halo, Xbox is working on a new Forza, and a fresh Fable adventure from Playground Games -- both of which were unveiled last year.
It's also Bethesda's first E3 following Xbox's mammoth acquisition last year, which could mean an announcement is looming. Elder Scrolls 6 is still in development, and the tenth anniversary of Skyrim in November could prompt some surprises.
Square Enix Presents
8:15pm BST / 9:15 CST / 3:15pm EDT / 12:15pm PDT
The big card in Square's roster for this event is a worldwide premiere of the next Eidos Montreal game. Additionally, the company is set to show updates for Marvel's Avengers, Babylon's Fall and Life is Strange. Hopes for a Balan Wonderworld 2 are not high.
Warner Bros' Back 4 Blood showcase
10pm BST / 11pm CST / 5pm EDT / 2pm PDT
Turtle Rock Studios is currently working on Back 4 Blood, a co-op zombie shooter from the creators of Left 4 Dead. This title could be the closest to a Left 4 Dead 3 that we'll ever get, so this short showcase should unveil more info about the title - slated to release in October this year. Warner has already confirmed the event will only focus on this title, with no appearance expected from Hogwarts Legacy, Suicide Squad: Kill The Justice League and Gotham Knights.
PC Gaming Show 2021
10:30 BST / 11:30 CST / 5:30 EDT / 2:30 PDT
The PC Gaming Show is scheduled to to show off a few new titles, including Dying Light 2, upcoming strategy game Humankind, and some news from the Orcs Must Die franchise. There's also a "message from Valve regarding Steam", which may or may not be tied to rumours of a handheld console floating around last month.
Future Games Show
12am BST / 1am CST / 7pm EDT / 4pm PDT
The Future Games Show is back for its second E3, and usually has a harder focus on indie titles. Last year, the show announced a Bomber Crew sequel, as well as Dustborn, an upcoming title from Red Thread Games.
Monday, June 14
Intellivision showcase
5:45pm BST / 6:45pm CST / 12:45 EDT / 11:45 PDT
Intellivision's showcase promises "new game announcements and gameplay", but it's unclear exactly what the event will unveil. A short trailer for the show also promises news and updates on Amico, Intellivsion's upcoming console.
Take-Two Interactive panel
6:15pm BST / 7:15pm CST / 1:15 EDT / 10:15am PDT
There's little information on what Take-Two plans to discuss during this panel, but there may be news on the hottest new generation game coming this Christmas -- Grand Theft Auto 5 --as well as an update on where Grand Theft Auto 6 is. Maybe.
Mythical Games showcase
7:10pm BST / 8:10pm CST / 2:10pm EDT / 11:10 PDT
It's unclear what Mythical Games is up to, but the company did just raise $75m to build an NFT engine, so perhaps we can expect more news on what that is. We've made our stance on this technology clear, so this may be the only word on Mythical's announcements on this particular site.
Capcom showcase
10:30pm BST / 11:30 CST / 5:30 EDT / 2:30 PDT
Capcom is expected to showcase four games as part of its E3 event: The Great Ace Attorney Chronicles, Monster Hunter Stories 2, Monster Hunter Rise and Resident Evil Village -- presumably DLC, as the game is already out.
Tuesday, June 15
Nintendo Direct 2021
5pm BST / 6pm CST / 12pm EDT / 9am PDT
There's a few titles in development that may pop up this year. Breath of the Wild 2 is looming, and Metroid Prime 4 is now approaching five years since it was unveiled at E3 in 2017 (but two years since development restarted so don't hold your breath).
Interestingly, Nintendo stated that the event will focus "exclusively on Nintendo Switch hardware", possibly in an attempt to soften the noise regarding a reportedly imminent Switch Pro announcement. Which has to be coming, surely.
Bandai Namco stream
10:25pm BST / 11:25pm CST / 5:25pm EDT / 2:25 PDT
There's a couple of titles on the docket from Bandai, including RPG Tales of Arise, which is slated to release in September, and Scarlet Nexus, set to come out later this month. No news on Elden Ring as of yet, but you never know.
Official E3 2021 Awards
12:20am BST / 1:30am CST / 7:20pm EDT / 4:30pm PDT
Editors from every far corner of games media have assembled to determine the winners of the E3 awards 2021, an event that promises to celebrate this year's most anticipated releases.
Thursday, July 22
EA Play 2021
TBC
EA is not marching to the E3 drum this year, instead choosing to set up its own event in a month and half's time when we've all forgotten about E3. That said, the company has already announced Battlefield 2042 earlier this week.
More details are on the way, but we can probably expect to see updates from EA on FIFA 22 and NHL 22, and perhaps Dragon Age 4. News from Respawn is also likely, particularly on Apex Legends updates, as well as potential insight into the new IP that the studio is working on.
You can keep up with all of our E3 Plus coverage right here.