GI 100 | Game Changers -- Part Ten
Game Changers concludes with breaking barriers in Lebanon, changing society through play in Ethiopia, and making the industry more accessible for disabled developers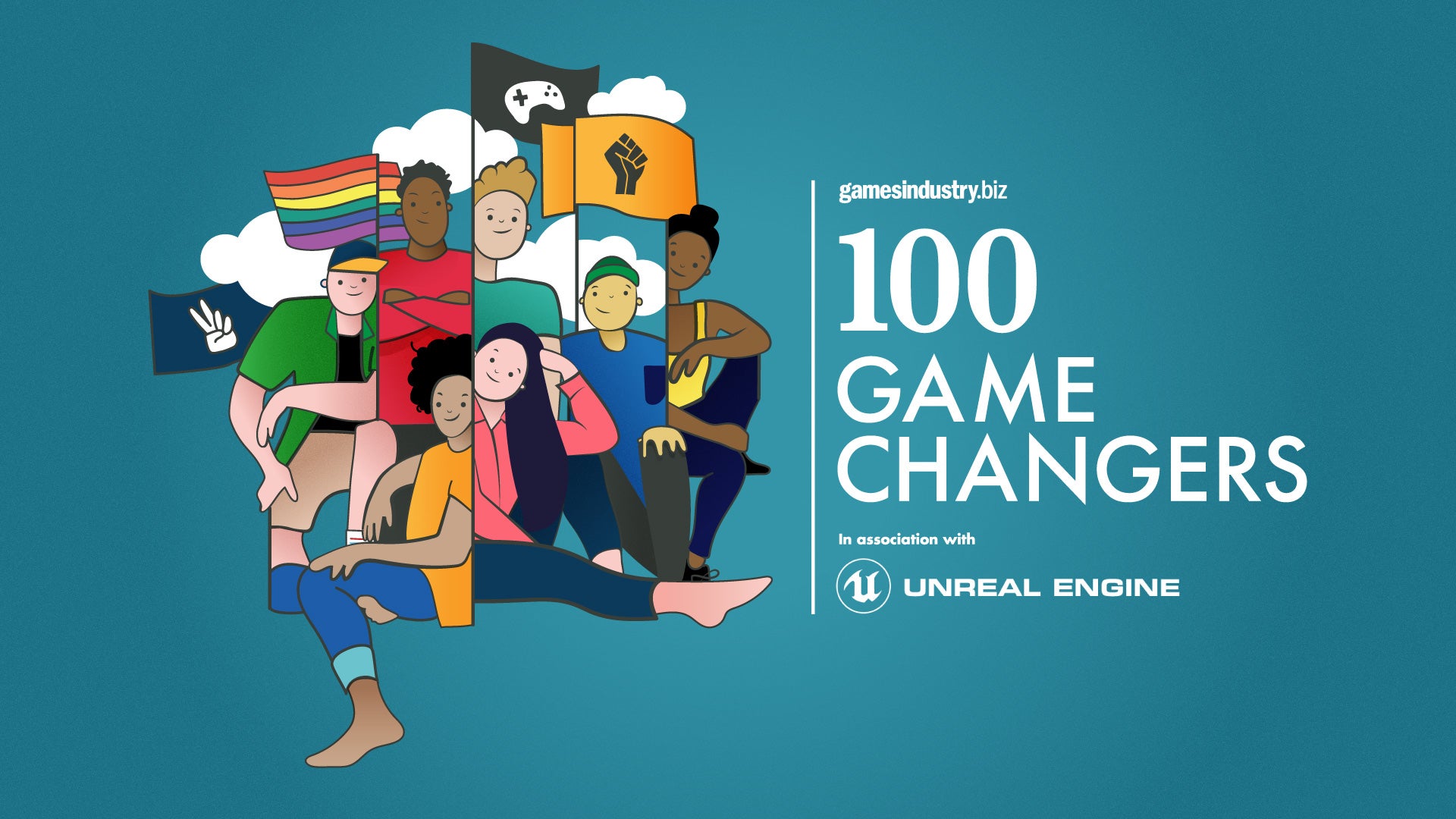 As 2020 draws to a close, many will reflect on 12 months defined by stress, upheaval, and the urgent need to confront some difficult truths about the way the games industry operates, and the myriad ways it can be a better and more inclusive place.
But just as that process of self-examination is necessary, so too is recognition for those already working to solve those problems. In this GI 100 series we will profile 100 individuals and organisations making progress in vital areas like diversity, accessibility, charity, mental health, progressive politics, lifting emerging markets, uniting communities, and more -- people whose stories can show us how this industry can be that better and more inclusive place.
Below is the final group of ten Game Changers. The project is sponsored by Unreal Engine and you can read more about it, and find links to all of the articles, here.
Reine Abbas, Wixel Studios and SpicaTech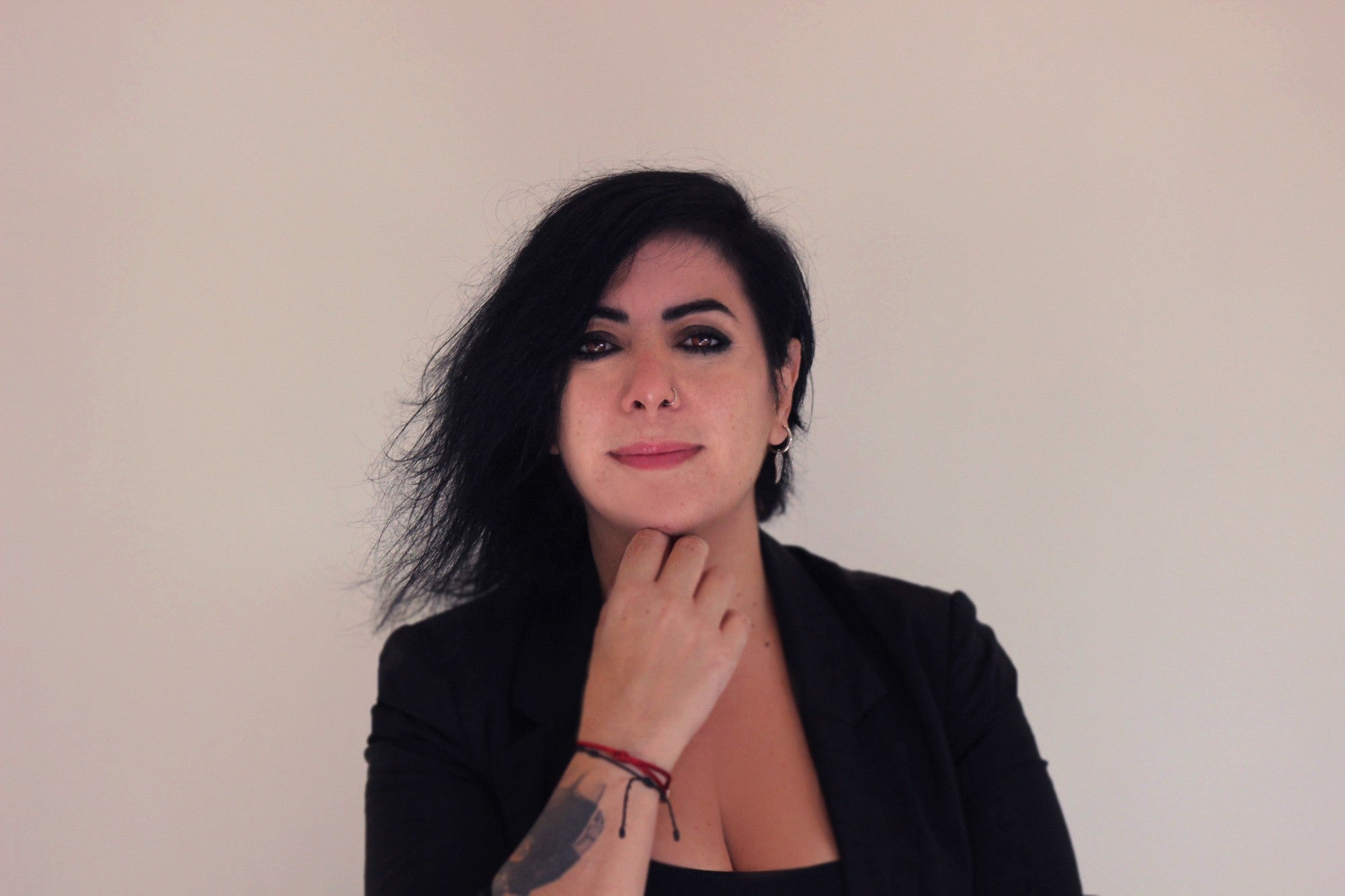 Entrepreneurs have to face many challenges, but the outbreak of war is not usually one of them. For Reine Abbas, however, the foundation of her first company played out against the backdrop of the bombings and chaos that followed the Lebanon War in 2006.
"I was stuck on the road between fires and people beating each other, because our leaders told them to do this," she recalls. That experience inspired the creation of a game: Duma, a satirical fighting game that pitted Lebanon's politicians against each other.
"It was a reaction, to change our reality and show the young people," Abbas continues. "Millions played that game, from all over the world, and because of that success we decided to open Wixel Studios."
Along with Karim Abi Saleh and Ziad Feghali, Abbas was part of the core team that established one of the first game studios in Lebanon and the entire MENA region. The aim was to introduce the world to Lebanon's culture -- from its long history to its troubled present -- through video games, and Wixel proved to be a catalyst for the development scene in Beirut, and the country as a whole.
Individually, Abbas had a greater significance, as one of the only female entrepreneurs not just in MENA's games industry, but its entire tech scene. Since Wixel rose to prominence, Abbas has invested her time in travelling the region to help and support other women with similar aspirations.
"I have survived more than four wars in my life here in Lebanon. They didn't stop me from my goals and my dreams"

Reine Abbas
"I use panels and talks to talk with girls and women, to empower them, to tell them they can do whatever they want in the games industry -- in any industry," she says. "For me, especially in our region, the culture is especially difficult for women. Until now, they considered that we should really stay in the kitchen. But I will not stop.
"With time we've had more female developers in [Lebanon]. They talk to me, and I'm in contact with them all the time, to boost them and help them, to give them the knowhow and connections."
In addition to her work at Wixel, Abbas has also started SpicaTech, an educational organisation that teaches kids STEM and creative subjects through the lens of game development. To date, more than 1,300 students have taken its courses.
"They are doing maths, science, reading, writing, storytelling," she says. "The thing I'm most proud of with SpicaTech is that we work with kids with difficulties -- like autism, ADHD, dyslexia, kids who have difficulty reading and writing at school. But they do our courses, they make their own video games, and they have motivation to finish the games. We are using that passion to help them."
In August this year, a stockpile of ammonium nitrate in a Beirut port exploded, killing hundreds and destroying a huge part of the city where SpicaTech's offices were located. Abbas was working at the time, and considers herself fortunate to escape with her life, even as the company's offices were destroyed. This is not the first tragedy the people of Beirut have faced, she says, and it is another challenge she's determined to overcome.
"I survived. I don't know how I'm still alive. A lot of people died, and a lot of Beirut was destroyed… Against those odds, I continued my work. I tried to find solutions to continue.
"Myself, I have survived more than four wars in my life here in Lebanon. They didn't stop me from my goals and my dreams, and changing my reality with everything I do."
Accessibility Unlocked
In the 2019 IGDA Developer Satisfaction Survey, 28% of respondents said they live with some kind of disability. That number is bigger than many would assume, and it begs the question of how comfortable those people are with speaking about their experience, and whether they are being supported in the right ways.
"Many are unable to be honest about their disabilities, for fear that it will impact their being seen as able to cope or be selected for work," says Accessibility Unlocked, an organisation that works with disabled developers in Australia and New Zealand.
"Game developers in the industry have a high rate of turnover already, not to mention industry-wide issues with crunch and the high stress levels involved. When you add extensive pressure, stress and working hours on top of this, it can be doubly difficult for those with disabilities to maintain a career in this industry."
The organisation grew from the personal experiences of its founders. Cameron Hopkinson and Meredith Hall both live with disabilities, and have felt the impact of that on their careers. The Game Developers Conference can be a stressful, trying experience for any attendee, but at GDC 2019, Hopkinson was overwhelmed by sensory difficulties caused by autism while Hall's fibromyalgia made it especially exhausting and intense. Shortly after that event, Hopkinson and Hall met for the first time, shared their experiences, and formed Accessibility Unlocked with Calliope Rider and Zala Habib.
"Many are unable to be honest about their disabilities, for fear that it will impact their being seen as able to cope"

Accessibility Unlocked
"We aim to be visible about our disabilities and how they make us better creators, to show others they're not alone, and find solutions together to create a more supportive industry culture. Our hope is that if we can better educate people on how to make more inclusive workspaces and games, we'll see far more diversity in our industry because of it -- and in the people who can play what we make."
Hopkinson, Hall, Ryder and Habib were all individually put forward by our advisors, a demonstration of the esteem with which Accessibility Unlocked is held in Australia and New Zealand. The group's activities are often behind the scenes, offering free consultations on improving accessibility, creating resources for support and education, and making connections and finding opportunities for developers with disabilities.
Accessibility Unlocked relies on a small team of volunteers and contributors: Humphrey Hanley, Joe Park, Jess Gates, Cole Williams, Jody Wales, and Tiger Bailey. The founders say they have big plans for 2021, and welcome any show of support, however big or small.
"Every time you signal boost our tweets, sign up to our mailing list, share a talk, read a resource, engage with our game jams, or email us asking to be put in touch with people -- everything helps. It can be hard to get abled developers to get involved with and understand this space, but for every one that does, they have a greater understanding of how to be a better colleague, manager, friend, and creator.
"While we're a volunteer-run organization, our hope is to reach a point where we can engage more contributors and supporters in order to facilitate more opportunities for developers -- for training, further mentorship and more. The more you support us and get involved, the easier it is for us to justify this need to these supporters and increase what we can offer to the community."
Bethlehem Anteneh, Chewata Awaqi
The majority of people in the industry are focused on building better games. A smaller but no less valuable group are focused on how games could help to build a better future.
Bethlehem Anteneh is part of that group. She first saw the potential of games and systems of play while studying for a BSc in Architecture in Ethiopia, exploring ways to incorporate "a human element" into how buildings and spaces are designed.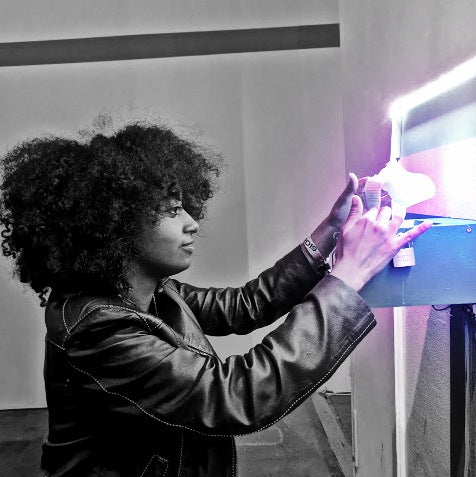 "After my 'gamification of Architecture' thesis -- which was filled with potentials and not products -- the essence of what makes games so profound, popular, inclusive, expressive, and participatory started to sync with me," she recalls.
"The day that games became so relevant in my work was the day we organized a street shop for people to play games, and there was no more class division or any form of inequality. The division only happened between those who played well and those who were still learning."
Anteneh is co-founder of Chewata Awaqi, which she describes as "a network of game-thinking creatives" that grew out of a gamification workshop in Addis Ababa, Ethiopia. Chewata Awaqi is engaged with the ways play can be used to address key challenges in society -- from education to human relationships to the planning of cities. Ethiopian society is "tightly wrapped around the concept of play," Anteneh says, so the methods being pioneered at Chewata Awaqi work in harmony with it.
"It is especially tough to bring a foreign tool to solve problems; one must use tools that are relevant, already valued, and used to bring about solutions where participation of society is needed... Games can become a great tool to accentuate opportunities and clarify challenges into solutions."
Anteneh has been able to take those ideas beyond Ethiopia through her work with Enter Africa, a gamification project involving 15 African countries. As part of Enter Africa, she travelled across the continent to train participants in "game-thinking" to explore the future of cities.
"We organized a street shop for people to play games, and there was no more class division or any form of inequality"

Bethlehem Anteneh
"I am lucky and so grateful to have been energetically welcomed and allowed to pass on my knowledge and skills of game-thinking in all aspects of life," Anteneh says. "I am part of a great team whose members are active in the arts and cultural scene in Addis Ababa. I can only go so far without them."
Anteneh and her team also recently formed an Ethiopian Games Association, and in October this year, they organised the country's first ever games culture event: ChewataCon, which Anteneh declares "a great success" due to the support and engagement of the local gaming community.
"There is a lot that can be exchanged to enable the future," Anteneh says of the ways the industry could better support her work. "We [have been] able to secure some co-productions between African talents and European, but it is at a young stage and there is a long way to go from here… We can't do this alone."
Maureen Berho, Niebla Games
Chile is far from the biggest country in Latin America in terms of population, but it has long been established as a hub for game development in the region. There are more than 70 development studios in the country, which are represented by the longstanding developer association, VG Chile.
While this makes Chile one of the leading development scenes in LATAM, Niebla Games CEO Maureen Berho believes there is room for improvement. The most recent industry data showed that 14% of the country's workforce are women, behind a global average that all agree should be much higher.
"Also, in Chile, there's a huge challenge in terms of decentralization, since the major part of the Chilean teams are concentrated in the country's capital city, Santiago," Berho says. "These problems are even more apparent in a context where there's still a big challenge in terms of the professionalization and economic sustainability… There's very high flexibility and uncertainty, with approximately one third of the professionals working under freelance contracts."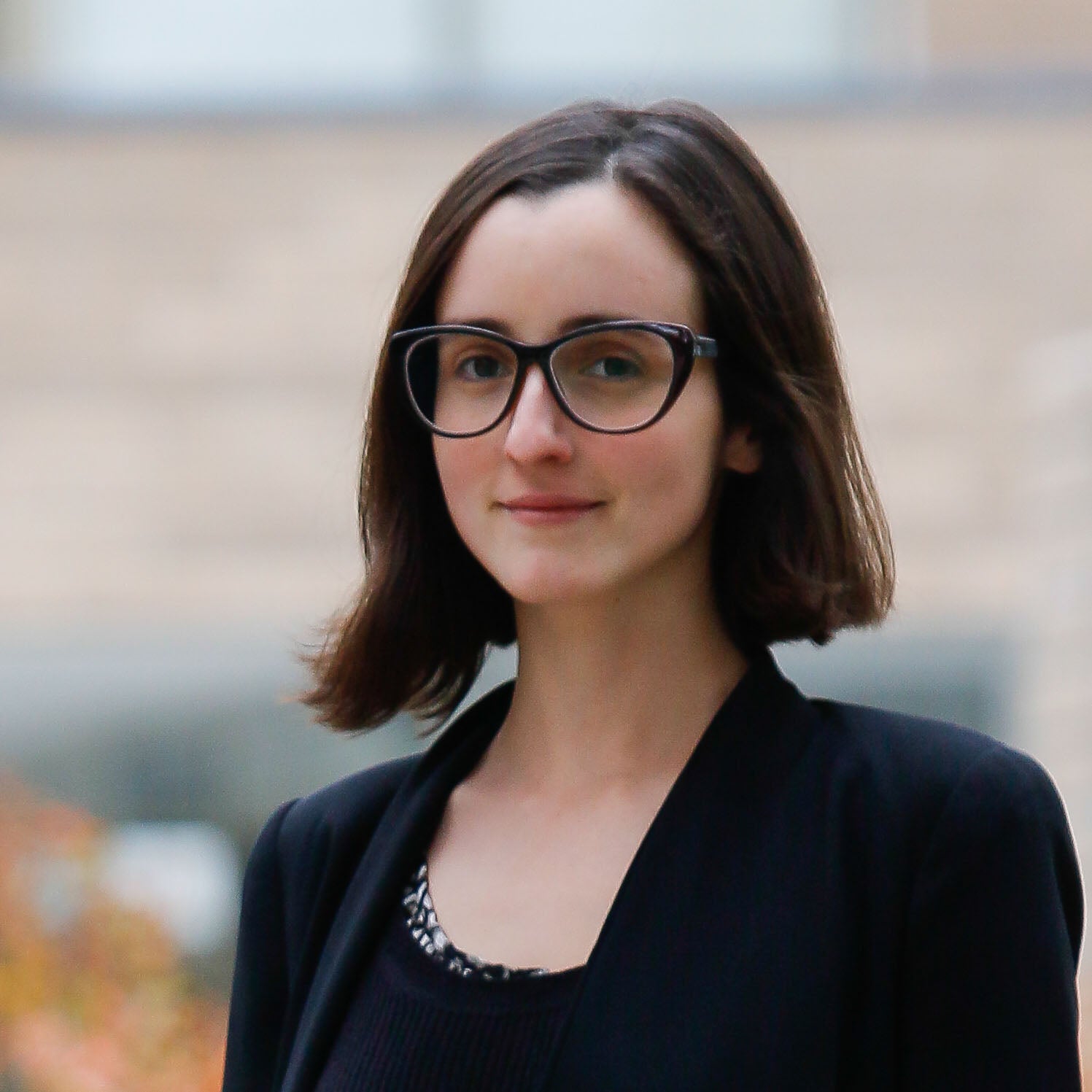 These are common issues in relatively young industries, and people like Berho are invaluable in both assessing the problems and pushing towards solutions. She is an ambassador for the Dove-UN Women's Programme for Self-Esteem and Microsoft's DigiGirlz initiative, both of which reach out to young women interested in STEM education. She is the Latinx in Gaming country lead for Chile, and is central to "an informal network of women" that is now emerging in the country. All of this, while running a studio that embodies the same ideals of inclusion.
Berho is also engaged with improving the economic stability and status of the Chilean industry, and Latin America in general. She is on the board of directors at VG Chile, and has collaborated with the national government to promote video games as one of the country's exports. Recognising a lack of data on the gaming sector, Berho is currently part of a research initiative that will provide a clearer picture that can inform policy-making in Chile -- with the aim of eventually extending it to the whole of the LATAM region.
"Thanks to the outstanding creativity, and the rich and diverse culture of the local developers, the global industry is increasingly recognising the talent in the region," Berho says. "Hopefully, the growing amount of success cases will keep raising the status of Latin America in the global games industry.
"I invite industry professionals and companies who would like to learn more about the Latin American gaming industry, and share opportunities with the game developers in this region, to directly contact the Latam Video Games Federation, which is a direct bridge to all the national trade associations.
"Also, for all professionals and companies interested in the promotion and elevation of the Latino culture, even outside Latin America, be sure to contact Latinx in Gaming -- a US-based organization, with a core team and also representatives in each country of Latin America."
Eurídice Cabañes, Ars Games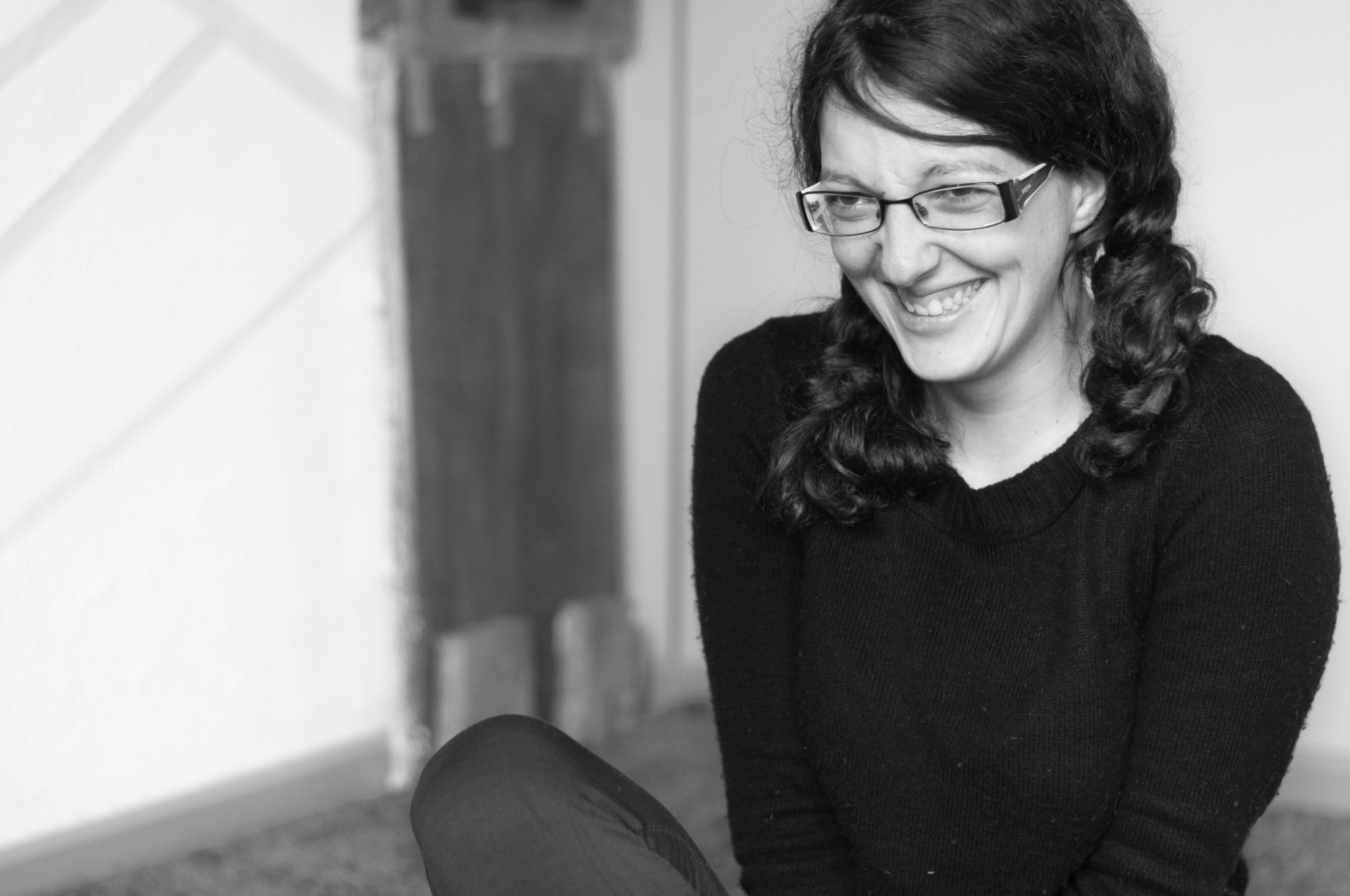 Despite what some publishers have to say on the matter, video games are political. And that's something that Ars Games understood long before it became a mainstream debate.
"At ArsGames we have been thinking and experimenting with video games since 2006, in all its facets and in its relations with art, radical pedagogy, philosophy, technology, politics, and civic engagement," co-director Eurídice Cabañes says. "We believe in its potential to foster social change."
Cabañes, and the rest of the Ars Games team, do not think of themselves as "industry people," she says. Instead, they call themselves "punk-academics." They're hackers, educators, social workers, academic researchers, and they delve into projects that explore the cultural nature of games and new technologies. Cabañes herself is also a professor at University Isabel I de Castilla and at the Open University of Catalonia.
"We promote to rethink the concept of audience and the very idea of video games as commercial goods"

Eurídice Cabañes
"[We're] trying to create a hybrid practice between academy and social movements," she continues. "While some of us collaborate with universities, our projects are community-based. We foster social change using gaming culture as a method to enable critical thinking with local communities.
"It is not just a matter of representation of alternative and marginalised identities, or to visualise what is hidden or underground from the industry. We promote to rethink the concept of audience and the very idea of video games as commercial goods. In recent years we have been working with different communities promoting the concept of video games as digital commons goods."
Projects go from workshops to book publishing, art exhibitions, academic research groups, roundtables, and more. The whole point of Ars Games is not to just get more representation of marginalised identities in the industry, but also to redefine practices around games in general. There's also a strong accent on promoting the development of experimental video games under a "co-design open workshop methodology" that Ars Games calls Playlab.
"We invite participants to work on some socially relevant topic and by mixing theory with practice and creation," Cabañes explains. "This is the case of Homozapping, a videogame about our sexual imaginary, or The Last Hope, a simulation about homeless life using real time data. Currently we are developing a huge project about our digital right to play, claiming our digital rights in video games in matters of users data protection, accessibility for diverse people, and promoting different ways to make games with social economy models."
Cassia Curran, GDC Relief Fund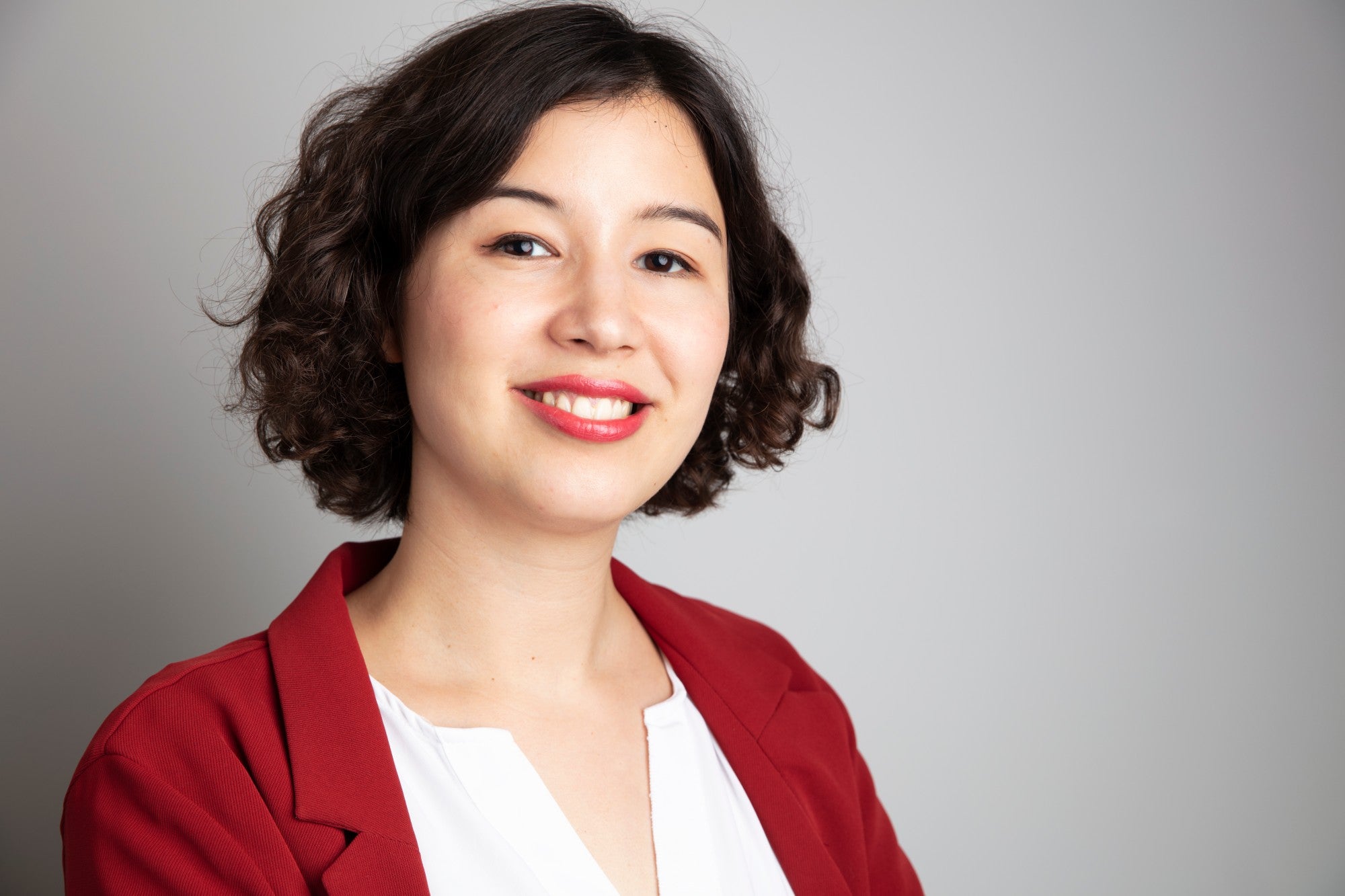 The Game Developers Conference was cancelled on a Saturday. By Monday morning, Wings Interactive was accepting applications for its GDC Relief Fund, a partnership with more than a dozen sponsors to help developers hurt by the cancellation of the conference on such short notice.
They'd already raised more than $75,000 for developers in those first two days, and by the time the fund ended they wound up with more than $290,000 to distribute to 177 indie developers in need of a hand. There was even some money left over to establish the Elevate 2020 accelerator, giving stipends and mentorship to developers impacted by the pandemic.
"For GDC Relief Fund, we knew that a cancellation or postponement of GDC would be a disaster for many struggling indie game developers, who in many cases will borrow money or save for extensive periods in order to afford to attend and meet game publishers and investors in San Francisco," said Cassia Curran, Wings Interactive co-CEO when the Relief Fund was put together. "The fund literally saved multiple studios from going under."
"The fund literally saved multiple studios from going under"

Cassia Curran
Curran credits Wings co-founder (and fellow GI 100 Game Changer) Audrey Leprince with the original idea for the GDC Relief Fund, as is grateful for the help of key early sponsors like Redbeet Interactive, Raw Fury, and Modern Wolf. Then there was the help from Google, Facebook, Landfall Games, and gamedev.world's GDC Relief Fund bundle fundraiser, to say nothing of the marketing and PR help from Neonhive and Ready Player Two, respectively. Curran says Jae Lin, James Wells, and Anita Sarkeesian also helped make the project work.
"It really has felt like a village of people rallying together to help out," Curran says.
The help is ongoing, as gaming-focused online education outfit Code Coven is handling the operational aspects of Elevate 2020. When asked what people can do to support Curran's efforts, she points in their direction.
"Elevate 2020 is still looking for mentors to help the indie game developers on the program! These up-and-coming studios are facing the challenge of networking and learning the latest games industry developments in a year when all in-person game conferences are cancelled," Curran says. "If you're an awesome person who'd like to offer them your mentorship - whether it's in the form of direct mentorship or guest presentations, please email hello@codecoven.co."
As for Curran herself, she transitioned from her role as co-CEO at Wings into an advisory role earlier this year, and has since been building her own consultancy Curran Games Agency, which will focus on connecting publishers and investors with game studios from underrepresented/marginalized backgrounds.
A.M. Darke, Open Source Afro Hair Library
"I remember being in a painting course when a professor told us we have 30 seconds to capture a viewer's interest before they decided to stay with the work or move on. Painting takes a long damn time. My work always felt like it required so much from me, literal blood, sweat, tears, heartache, and more. I wanted to create work where the amount of time an audience engaged with it was at least equal to the amount of time I spent crafting it."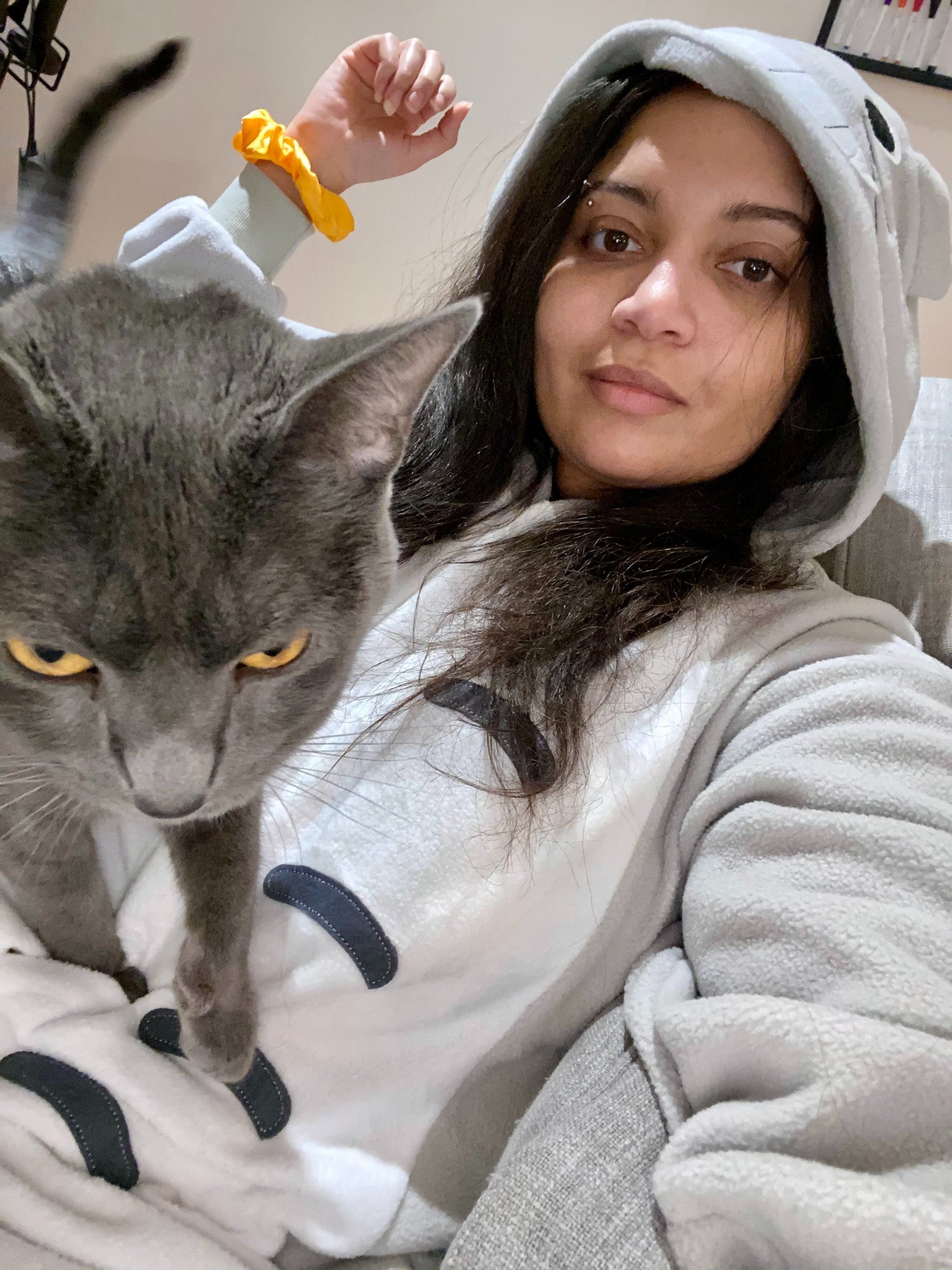 A.M. Darke created his first "real game" (as she puts it) in 2012, though he's been designing games since at least 2006. Her most recent game, Ye or Nay? -- a polemical take on Guess Who? where all the characters are Black and half of them are Kanye West -- was recently nominated at IndieCade for awards in both the tabletop and impact categories.
"It's meant to examine the language we use to describe Black men, dealing with representation again, but the more interesting aspect is the culturally subjective commentary. Each character gets hot take assessment of what they have given or taken from The Culture (Black culture). The game centers Blackness succumbing to self-fetishization or uncritical glorification."
Darke describes himself as an artist and game designer focused on polemical work, saying that all of her work has focused on systemic oppression in some way -- often from a personal and subjective perspective.
"My games are sometimes perceived as 'empathy games,' a term I find harmful and reductive, which is why a lot of my recent work aims to go beyond facile representation," he says.
She is also the creator of the Open Source Afro Hair Library, which he made "to provide material support to Black creators to author their own depictions of Blackness, as well as rethink the way we display and commodify Black bodies in virtual space."
Darke says that she is fortunate enough to be a professor at an R1 university, which means he has time and financial support for her creative and research practices while also earning a salary. This enables him to pay collaborators such as Nick Yonge, Tajae Keith, Seren Sensei (programmer, illustrator, co-writer, Ye or Nay?), H.D. Harris, and Estevan Carlos Benson (3D artist and web designer/developer for Open Source Afro Hair Library) for their time.
"My work always felt like it required so much from me, literal blood, sweat, tears, heartache, and more"

A.M. Darke
And she also gets to work with student residents at The Other Lab, an intersectional feminist lab for experimental games, XR, and new media. It was through this program that he met Annabel Maokhamphiou, who was the first to assist with the Open Source Afro Hair Library.
"I am always looking for collaborators, particularly for the Open Source Afro Hair Library," she says. "While it's not exclusive, it's really important that we provide opportunities to, and highlight the work of, Black 3D artists. Please spread the word to QTBIPOC artists who make work through a pro-Black, pro-feminist lens in particular. I'd love to work with them on a hair series for OSAHL. I want to go through different eras of Black hair and draw from cultural icons like TLC, FKA twigs and Missy Elliott. I can't wait to share the vision and get free, high quality homages to Black creativity and cultural influence in our games and 3D virtual spaces.
"And of course, donate to The Other Lab to fund this kind of work, which can only exist outside of profit-driven industry spaces."
Zain Fahadh, Ogre Head Studios
When Zain Fahadh looked at the Indian games industry in 2014, he didn't see the kind of creativity he valued the most. The development scene was dominated by service and support companies, and studios trying to ride the wave of mobile gaming. Recognisable "indies" were, if not entirely absent, then certainly few and far between.
"I started Ogre Head Studio because I did not find any other avenue to let out my creative thirst, and I wanted to create a space where we could make games without any outside influence," he says. "Everyone around said that we -- the Indian industry -- were incapable of creating games for the global audience, especially in the PC/console space, and we wanted to prove otherwise."
Fahadh, a Muslim from southern India, grew up with a mix of Indian and foreign cultural influences. As a child, he would blend these worlds together, creating his own "epic stories" from bits and parts of the comics, books and video games he had access to. When he founded Ogre Head, it was only natural to continue in the same vein.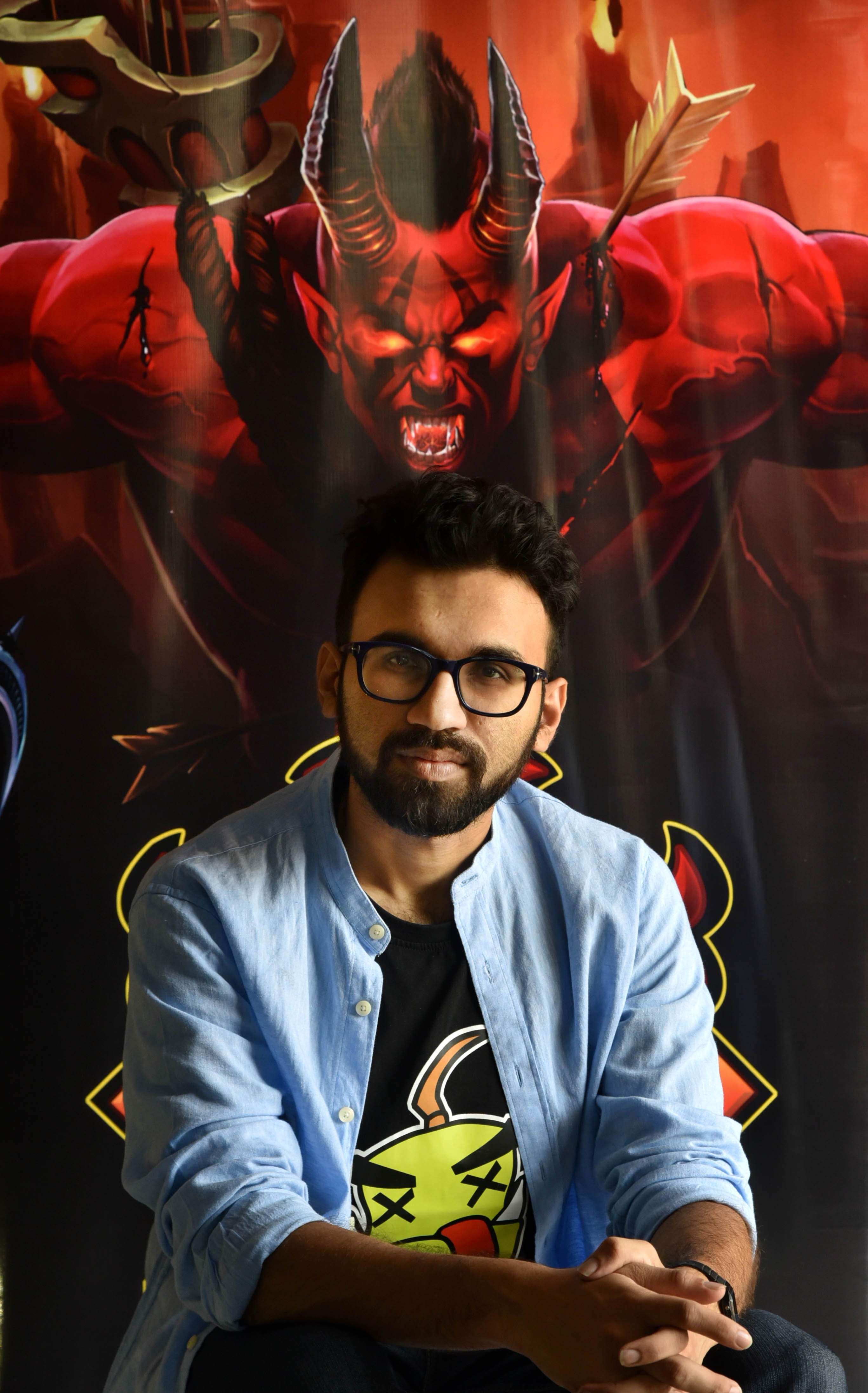 "I use Indian culture because it is part of who I am and what I represent -- I am tremendously inspired by it every single day," he says. "Indian mythology had been used in very small projects -- casual mobile games -- but never in any significant manner. If it was ever used in any media, it was always extremely dull, regurgitating the same story over and over again without any passion or style."
Ogre Head committed to using the country's mythology for its first project, Asura, targeting the console and PC markets. It was made by two full-time staff and a few contractors, and it exceeded Fahadh's hopes both critically and commercially. Just as important, though, was the message it sent to others in India's growing industry: mobile and outsourcing were not the only options available; you could express yourself and build a sustainable business.
"The support and accolades that we received around the world were incredible," Fahadh says. "The South Indian government honored us for our contribution, which is unprecedented as games were not considered seriously back then. Various outlets from the Indian press supported us, printing us on the first page, which was really the first time a game made in India was garnering such coverage."
Ogre Head is currently working on a new turn-based game, Yodha, which once again uses Indian culture as its inspiration. And Fahadh is no longer alone in exploring those possibilities -- a straight line can be drawn from Asura to a game like Nodding Heads' Raji An Ancient Epic, which was regarded as another milestone for India's industry when it launched this year.
"I am happy that more people are finding inspiration from Indian mythology and culture," he says. "I don't know how much Ogre Head or Asura was an influence for Nodding Heads, but any game developer who finds success among us is only better for the Indian industry as a whole.
"I have tried my very best to share our experience creating games and running a game studio in the hopes of helping others in their journey. It gives me immense pleasure when others dare to dream and then realize it."
Olivier Madiba, Kiro'o Games
When Olivier Madiba first started Kiro'o Games in Cameroon in 2004, it was all part of a grand plan. In those early years, he says, it was more of a "student side project" with a clear underlying objective.
"The (super naïve) idea was that one day Ubisoft would notice that I was a genius and they would make me come to France to help them make great games," he says. "That was literally my (naïve and dumb) plan at 19 years old."
However fanciful that notion may have been, Madiba would go on to make a huge impact in a different way. He considers 2012 to be the year that Kiro'o Games became a "real professional studio" -- at which point there were only a small handful of studios in the whole of continental Africa.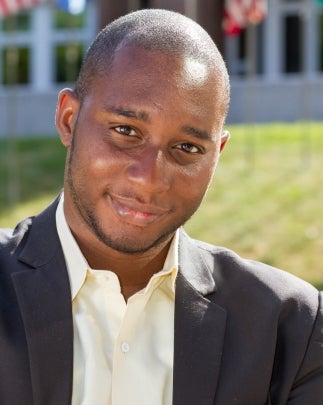 "And there were not any games designed in Africa for an international audience with African themes," he adds. "We wanted to show the creative potential of games based on the Nubian themes and visuals and sound."
In Madiba's view, Japanese games often carried a sense of "nuclear trauma," games made in the US were generally about "fighting tyranny with a bigger gun," while European stories showed a strong Christian influence. In each case, they reflected the history of the region, and with Aurion: Legacy of the Kori-Odan, Kiro'o Games would do the same.
"Aurion has a lot of analogies with real African history, but not only about the past -- also about the potential and the stakes of the future," Madiba says. "Africa had a lot of great empires far back in the past, but… what kind of future do we want to build? The goal is not to recreate New York in Africa, but what vision can we propose to our people and our kids?"
In terms of its place in the international games industry, Africa is still evolving. Madiba believes that it has a bright future, but in the here and now he would like to see better support for the region's developers -- from investors and publishers (Kiro'o is actively seeking equity investment), and also visibility in the games media.
"We would be happy if one of the big gaming [websites] finally reviewed our first game," he says of Aurion, which was first released in 2016. "Why was the first ever African-Fantasy RPG ignored by the big majors after its release? That's a mystery."
Ryh-Ming Poon, Xsolla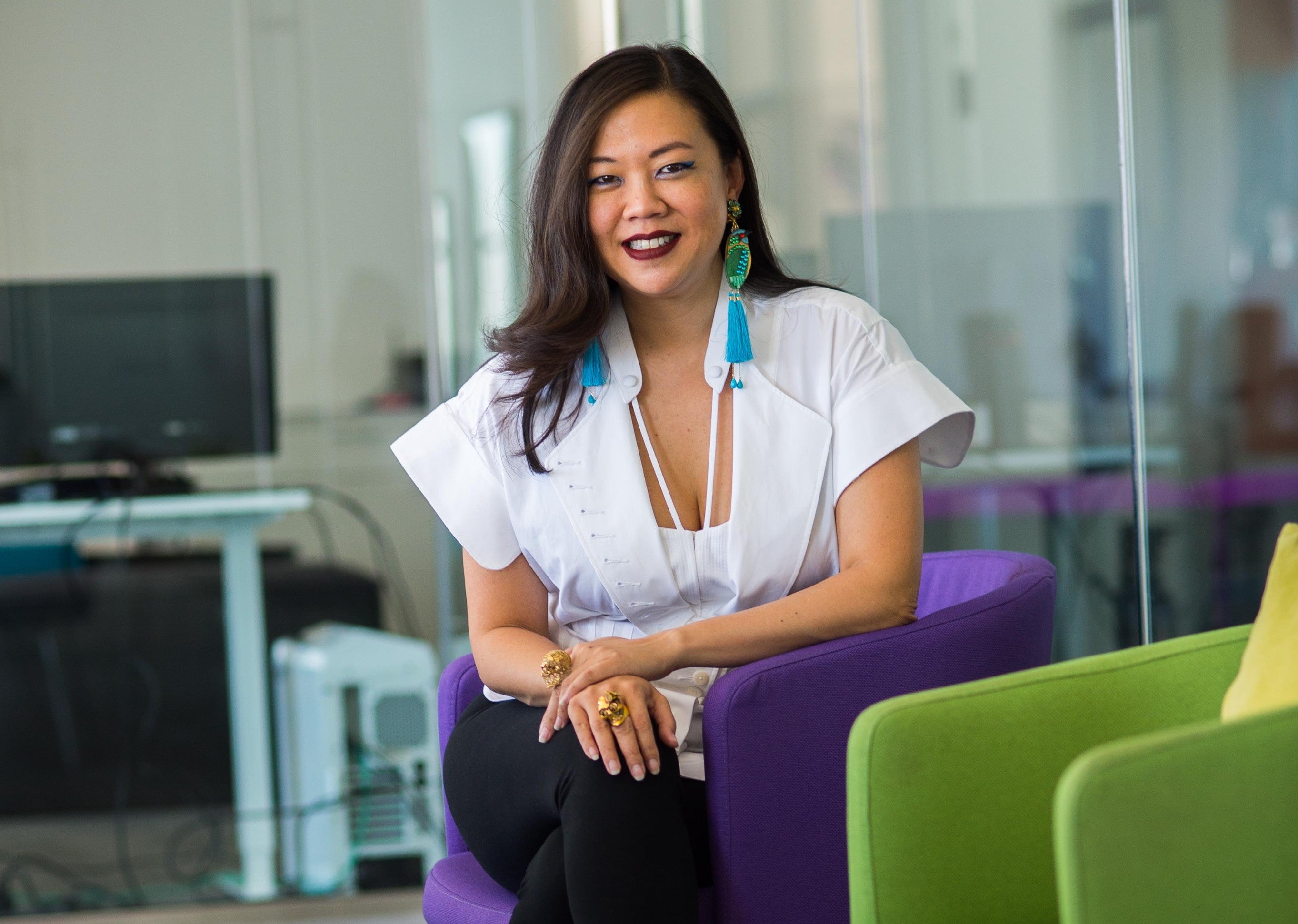 Ryh-Ming Poon has been in games for almost 25 years, with experience at companies ranging from AAAs like Activision to smaller start-ups -- but always in comms and PR. Though usually behind the scenes rather than in the spotlight, Poon has worked to bring awareness to and influence hiring practices at whatever company she's worked at, advocating to expand hiring pools, maintain experience-based pay equality, and improve diversity.
She says she has her mother -- who has three sisters and raised three daughters -- to thank for her passion for seeking diversity and equality, as well as personal experience. Growing up, she says people "made a big deal" over the hyphen in her name to the point where for a period of time, she went by her "Western" name. But while cold-call pitching at Activision and still running into people who messed up "Caroline," she opted to reclaim her Chinese name and identity.
"We all know that the pipeline for new talent is a major part of the problem with getting more diversity in the gaming industry"

Ryh-Ming Poon
Since then, Poon's work behind the scenes has included not just pushing for more diverse hires, but also constant efforts to flag potentially insensitive or inappropriate content in games marketing, spreading awareness of both the ethical reasons to push for diversity as well as the business reasons for reaching out to a diverse audience. She's volunteered to take on mentees, and has taken on speaking engagements to share her experiences and thoughts on diversity, equity, and inclusion.
Earlier this year, Poon joined Chief -- an organization created to drive more women into positions of power in the games industry and keep them there. Chief was specifically designed for women at the highest levels -- VPs through C-level executives -- to expand their power, cultivate lasting relationships, and sharpen executive skills.
"From learning what it takes to get on/be on a board and be more effective in creating more diverse and inclusive companies or building and supporting DEI at your current company, to working on ourselves as leaders to be someone employees can believe in, while supporting ourselves in learning how to stop and appreciate what we have actually accomplished already. We have constant coaching seminars and breakouts of ethnic groups for more specific discussions and problem-solving, to inspirational talks with icons like Gloria Steinem and Jane Fonda. All in the pursuit of being better leaders who can bring everyone with us.
"We all know that the pipeline for new talent is a major part of the problem with getting more diversity in the gaming industry...I strongly believe that we should all be working to help young women understand that there are exciting and fulfilling careers in gaming/tech, and that it can be a warm and welcoming industry."
Poon says that while the topics she engages with aren't always easy to discuss, conversations following events like the MeToo movement and Black Lives Matter have improved awareness of these issues. Poon believes this has carried over into large companies as well, with many gaming giants trying to be more aware, open, and aggressive in making changes for the better. She specifically names Meggan Scavio, Gordon Bellamy, Kiki Wolfkill, and Vince Zampella as inspirations -- leaders who are trying their best to push for change at the highest levels of the industry.
"There are so many layers of DEI that need to continue to be worked on, but it does start with awareness," Poon says. "It also starts with the pipeline of talent, and breaking the endemic -ism patterns via education and action. I have a budget to partner with more gaming associations next year, so hopefully, we can bring forth more compelling content and highlight the people and progress of the hard work everyone is charging forward with."