GI 100 | Game Changers -- Part Eight
Game Changers continues with opening up Unity to the Arabic language, bringing down the barriers for people of color, and representing independent voices in Australia and beyond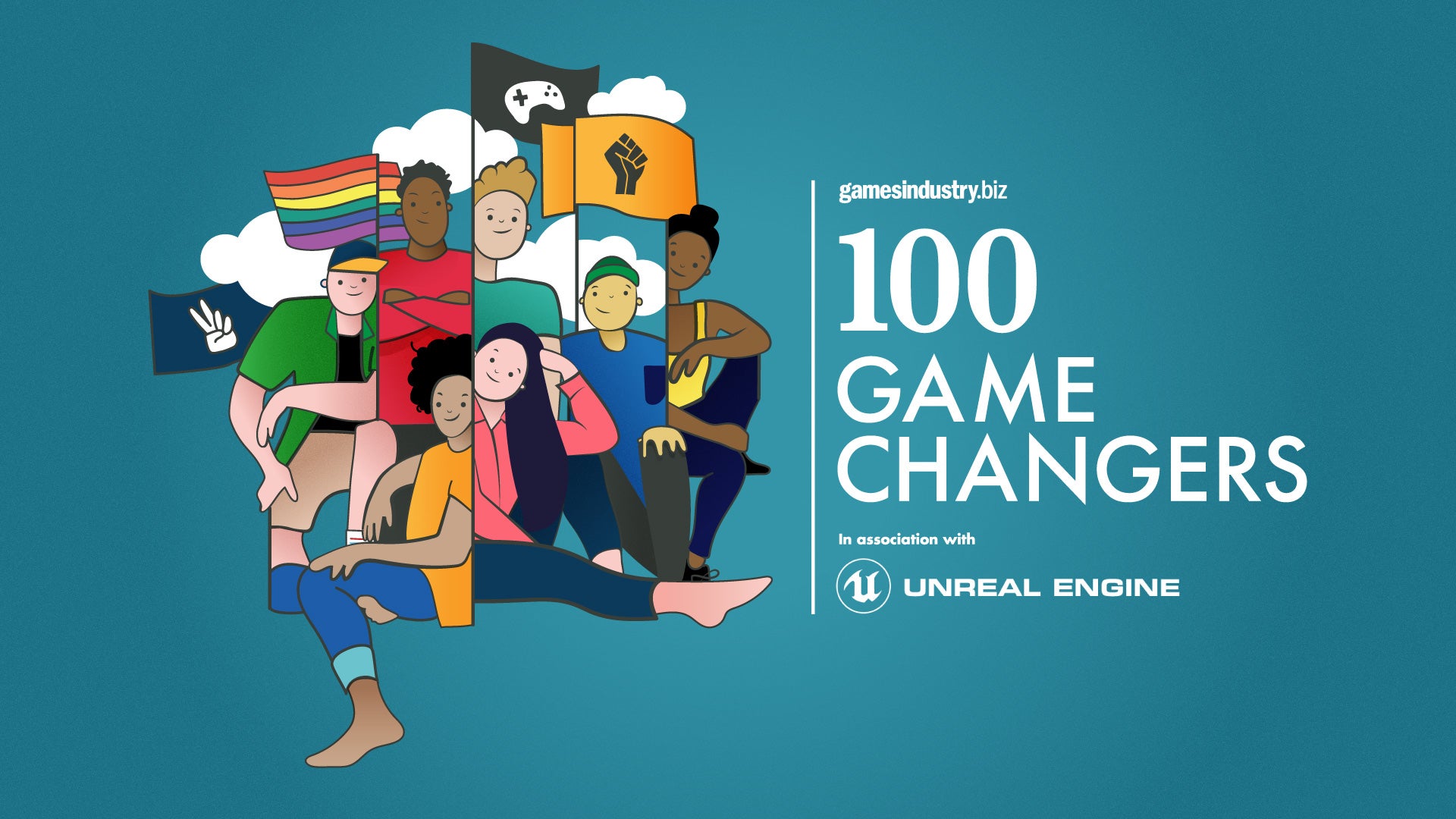 As 2020 draws to a close, many will reflect on 12 months defined by stress, upheaval, and the urgent need to confront some difficult truths about the way the games industry operates, and the myriad ways it can be a better and more inclusive place.
But just as that process of self-examination is necessary, so too is recognition for those already working to solve those problems. In this GI 100 series we will profile 100 individuals and organisations making progress in vital areas like diversity, accessibility, charity, mental health, progressive politics, lifting emerging markets, uniting communities, and more -- people whose stories can show us how this industry can be that better and more inclusive place.
Below is the eighth group of ten Game Changers, with ten more to follow every working day until December 18. The project is sponsored by Unreal Engine and you can read more about it, and find links to all of the articles, here.
Pablo Avilés, Videojuegos por Alimentos
Videojuegos por Alimentos founder Pablo Avilés recalls watching television in 2013 during the Spanish financial crisis when the idea for the non-profit organization came to him.
"I was watching television and I saw many families starving and lining up at associations to receive food. I could not bear that situation without doing anything."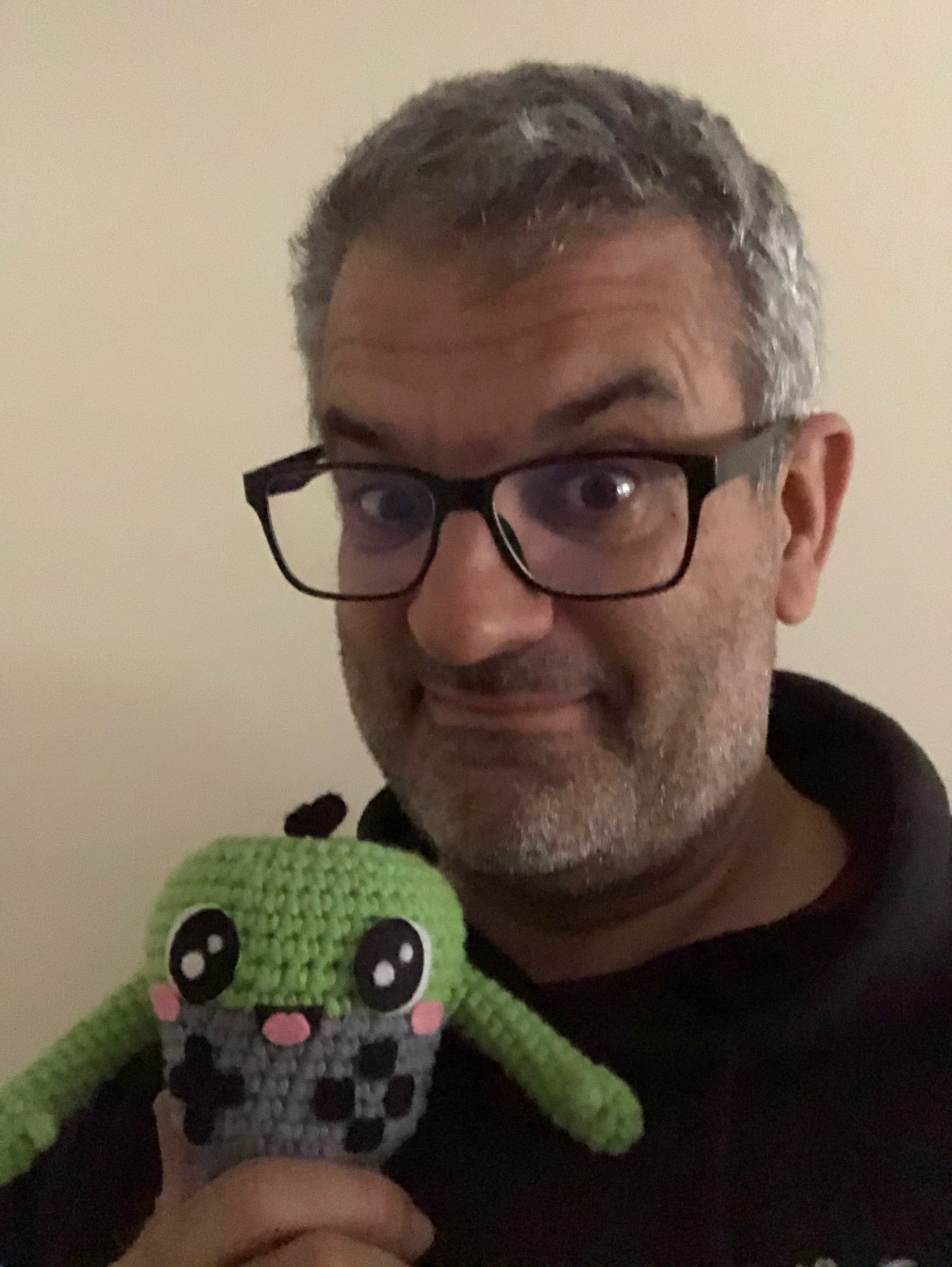 He remembered trading cards with friends in school, and getting what he needed to complete his collection without the money to just buy it. He applied the same thought to Videojuegos por Alimentos (or 'Video Games for Food'), which doesn't sell games to people, but rather exchanges them for non-perishable food at various events and in shopping centers.
Game publishers donate new games to the organization and individual gamers donate their own used titles and other gaming-related items, which are then assigned a value in kilograms of food. People bring in food and exchange it for the games they want, with Videojuegos por Alimentos delivering the proceeds to food banks or other associations providing for the needy.
"From the beginning, many video game companies have supported us," Avilés says, "especially PlayStation, the video game store GAME, Koch Media, Bandai Namco, Badlands, EA, and Ubisoft. We will always be grateful to all the companies that support us. And also very important [are] all the people who donate video games to us and especially all the people who bring food to help."
As for support, Avilés says it all comes down to donating games to be traded for food and supporting whatever projects Videojuegos por Alimentos organizes.
Fields of View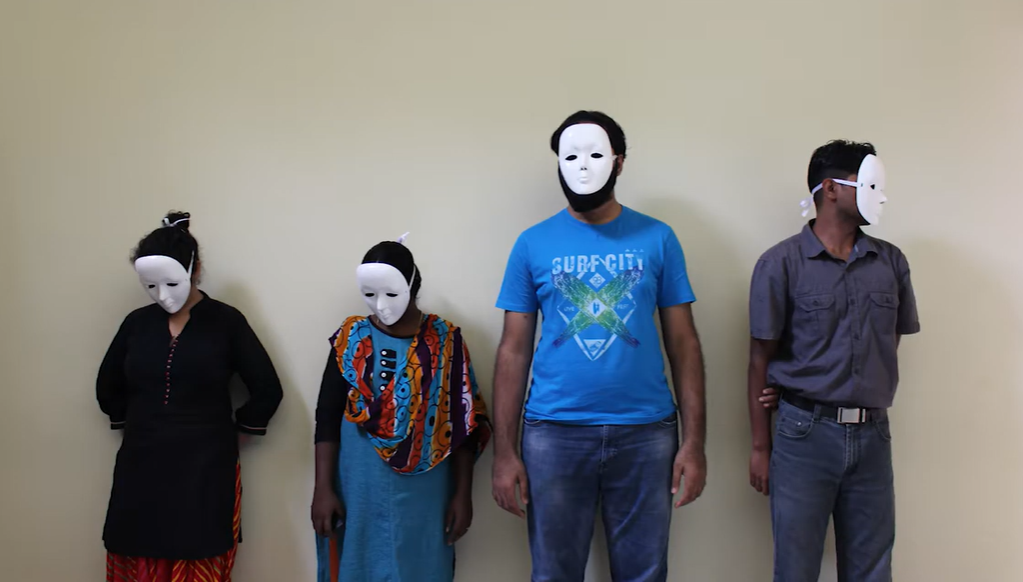 Gaming is a participatory medium, and in a world where people can feel isolated from each other and the systems that govern them, that has power. The Bangalore-based non-profit group Fields of View is determined to harness that potential, designing games and simulations that encourage people to engage with important issues.
"Our aim is to improve the dialogue in policymaking using play," says Harsha Krishna, a researcher at Fields of View. "What if we could play with a model of the world? We can then have an informed dialogue by stepping into each other's shoes, explore different options, and examine the trade-offs and consequences of different pathways."
The organisation has a multidisciplinary team, spanning technology, social sciences, art, law and design -- a broad range of experience that feeds into its projects. The ideal candidate for Fields of View, Krishna says, are "people who are driven by curiosity and are comfortable with a culture of respectful dialogue."
"What if we could play with a model of the world? We can then have an informed dialogue by stepping into each other's shoes"

Fields of View
Examples of the group's work are "Made to Order," which asked participants to step into the shoes of people of another gender, caste or class, and "Weight of Labels," which used a physical game to examine the difficulty that students of different ethnic backgrounds face when looking for work.
"When we started Fields of View, we did face hesitation and challenges from stakeholders," Krishna says of the perception of gaming as a leisure activity. "However, once the value of using such tools became evident, the conversations became easier.
"At another level, as people do not take games seriously, they do not mind failing in the games and trying out different options, and that becomes crucial to imagining alternatives and different futures. Thus, the view that games are non-serious makes them more effective tools."
Over its nine years in operation, Fields of View has built up compelling evidence that games and play can make democratic policymaking more "rapid, relevant and responsive." If the group has one aim for the future, it is to work even more closely with governments, industries and institutions.
"We view industries as stakeholders in our projects and not just as funders," Krishna adds. "Thus, we would love to work with industries who would like to commit to the research by working with us to develop proposals and the eventual projects. This would not only allow us to understand the needs of industry, but also help industries to work better with communities."
Game Devs of Color Expo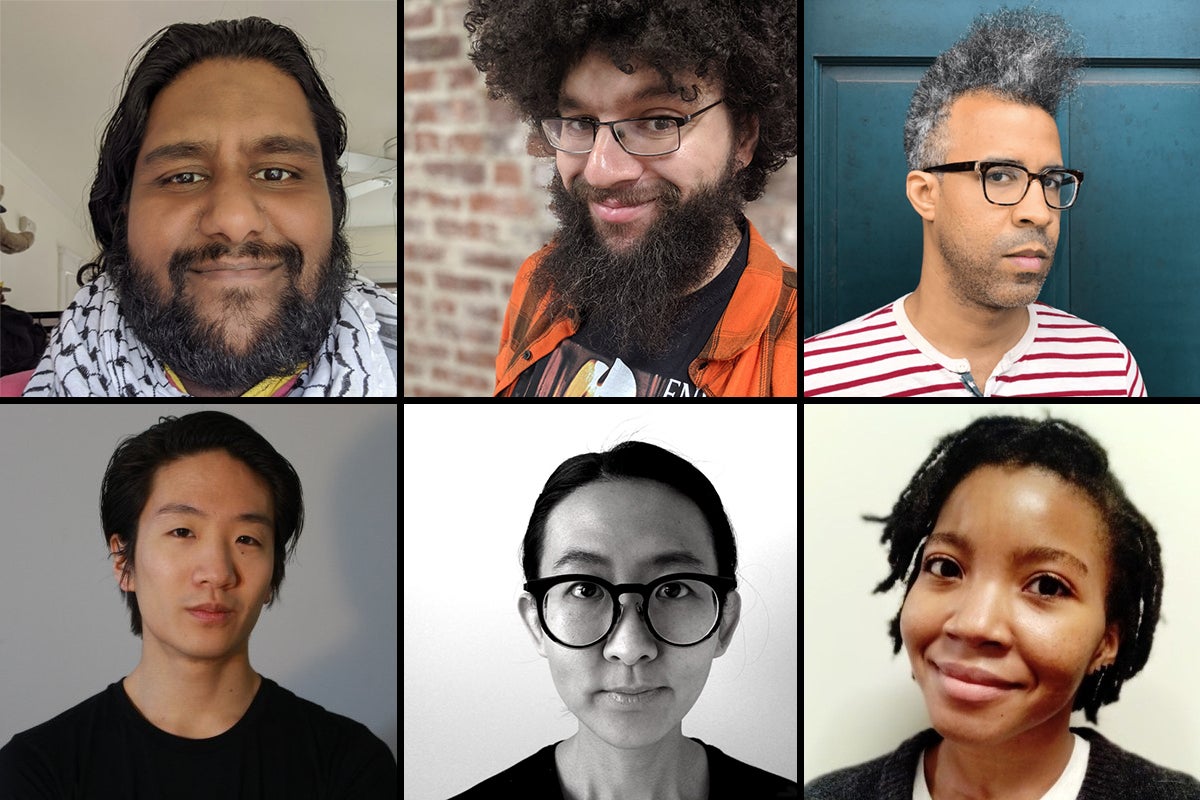 Technically, the Game Devs of Color Expo began in 2016, but the group's six organizers -- Chris Algoo, Shawn Allen, Brian Carr, Brian S. Chung, GJ Lee, and Catt Small -- had already been collaborating on and even organizing game events together for years.
"As people of color based in the New York City/New Jersey metro area, we looked around at our own 'industry' -- in a city that is rather diverse in large numbers -- and we were frustrated," they say. "Frustrated because of a lack of visible PoC in the games industry, and frustrated at the mountains we were all having to climb just to find that visibility, not to mention support, publishers, media coverage, and other forms of success.
"In games, it's not enough to just make great work, no matter who you are. There are just a lot of walls that exist to even being able to afford to make games, getting those games featured by the media, getting prime placement at PAX and other events, and eventually releasing. The barriers are even higher when you come from a background that isn't represented in the space as is."
In an effort to bring those barriers down a bit, Small and Algoo founded the GDoC Expo to see if an event specific to creators of color would even be viable. Once it became very clear just how viable it was, Small and Algoo grew the organizing team, and the show followed suit.
"It's not enough to just make great work, no matter who you are... The barriers are even higher when you come from a background that isn't represented in the space"

Game Devs of Color Expo
This September's online-only fifth installment of the show was the biggest -- and most global -- one yet, with Valve running a four-day Gradient Convergence sales event on Steam featuring Game Devs of Color titles, No More Robots providing $15,000 grants for five creators, and Humble Bundle providing the winner of the Humble Bundle Game Creators of Color Award with $15,000 in support and a distribution deal.
Of course, the show wouldn't be possible without speakers to present talks, developers of color to showcase their games, and a staff of people to help put it on, with this year in particular requiring new roles like chat moderators and live stream scheduling and management. The organizers make sure to pay everyone for their work, something they readily acknowledge is only possible because of their sponsors, a roster of companies encouragingly featuring many of the biggest names in the industry.
"Our event is for the industry. Our goal is to continue to embolden and empower creators, educators, marketers, musicians, etc. of color to share their expertise, to give their first talks, to show off their great games, and find them an audience and a place in the greater games space," they say. "So we thank everyone who helps make that a reality."
In turn, the industry can thank the Game Devs of Color Expo organizers by furthering the show's mission, making sure that game developers of color "get the best help they can, while also working to make the culture around games better" for the long haul.
"To help devs of color in general, we need access to funds to help devs make their games, access to featured placement in algorithm driven storefronts to help get games out into the world and seen by as many people as possible, access to tools to help us run our event which just keeps growing, and much more. If you can provide any of that access, or something similar, our mailbox is always open."
Marija Ilić, Two Desperados
Marija Ilić is the co-founder and chief product officer of Two Desperados, a Serbian studio that not only promotes parity between men and women, but has also achieved it -- half of its team members are women. Ilic is also one of the few female studio founders in Serbia.
"Two Desperados was founded in 2010, and my primary goal back then was to make a video game and get into the industry I was dreaming about," she says. "Making a goal out of a childhood dream at this point sounds almost naive, but it truly was as simple as that."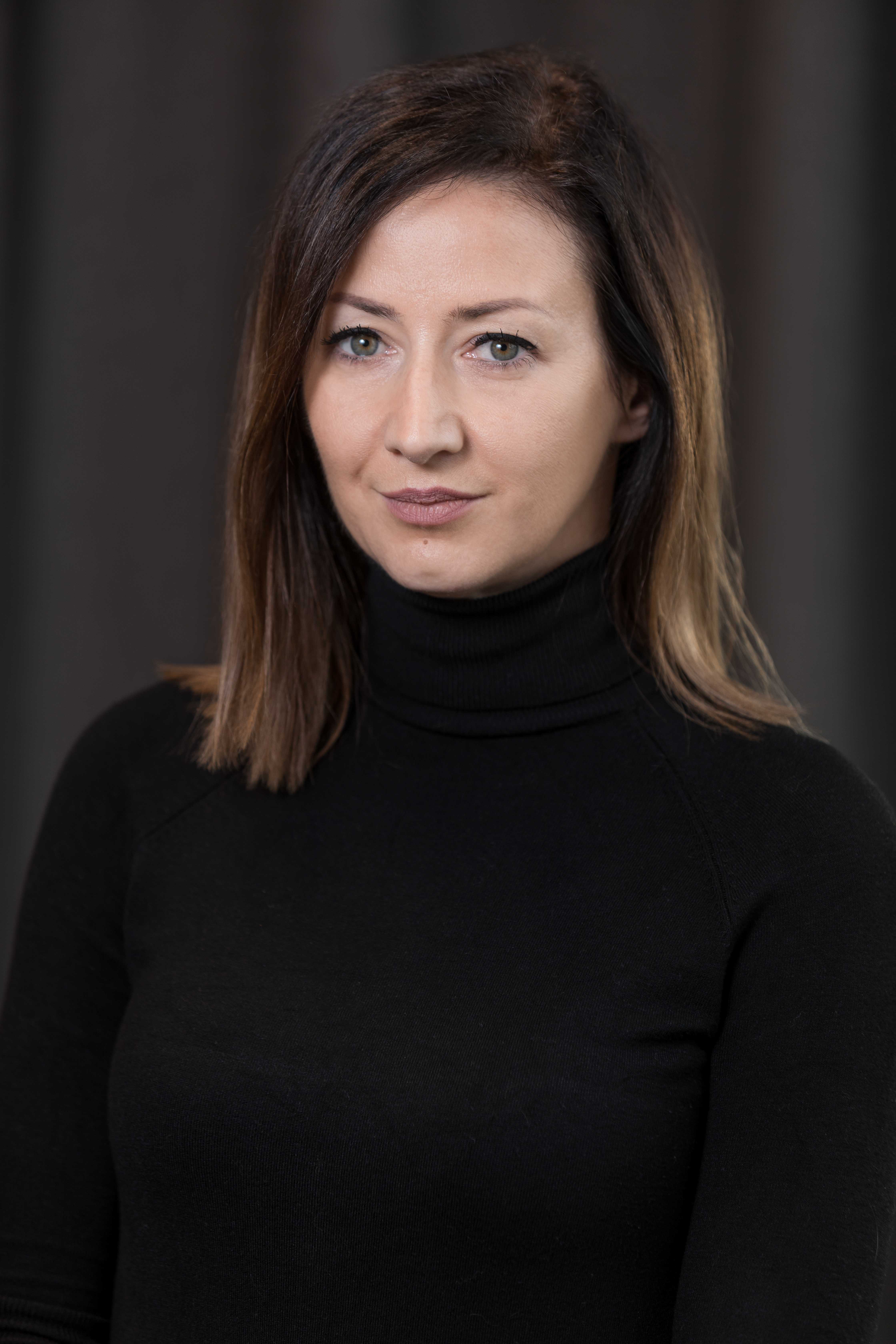 The studio's first game, Woka Woka, was created by a team of three and designed by Ilic, despite her admitting that she didn't know much about "design thinking or any other methodology." She says her work on the mobile title -- which ended up being a big hit for the studio -- was based "almost exclusively on a hunch." Two Desperados started to transition from a small startup to a bigger studio in 2018.
"We doubled the studio size in 2019, and we have doubled the size again in 2020, and are still growing," Ilic says. "Generally speaking, tolerance is deeply carved into the Two Desperados company culture. This is something that comes out of us, the founders, completely organically, and spreads through the whole company. Having a team in which both women and men enjoy the same opportunities, obligations, and rights came naturally to us and this is simply who we are.
"The games we create are played mostly by women, and to me it is very important to have both points of view. The majority of our leadership team are women and this is definitely not the usual setting of an average gaming company. I hope that more and more gaming companies will follow our example and recognise gender parity as one of the very important topics."
Marija Ilić was also one of the eight founding members of the Serbian Games Association, which was established in March 2018 with the aim to support and develop the country's industry.
"The main idea behind creating the association was to become an unique voice to represent the common interests of the industry, as well as to support its development and growth of the entire ecosystem," Ilić says. "Today SGA has over 80 members, who have created one of the fastest-growing parts of the Serbian economy."
Abdullah Konash, creator of the ArabicSupport Unity plugin
The Game Changers project is full of pioneers, and Abdullah Konash is one many times over. More than a decade ago, he led one of the first Arabic teams to publish a console game, with the XNA title NanoSquad. Years later, in 2016, he was behind the first successful crowdfunding campaign for a game in the MENA region. But the reason Konash was put forward is more under the radar -- something you might miss if you weren't told where to look.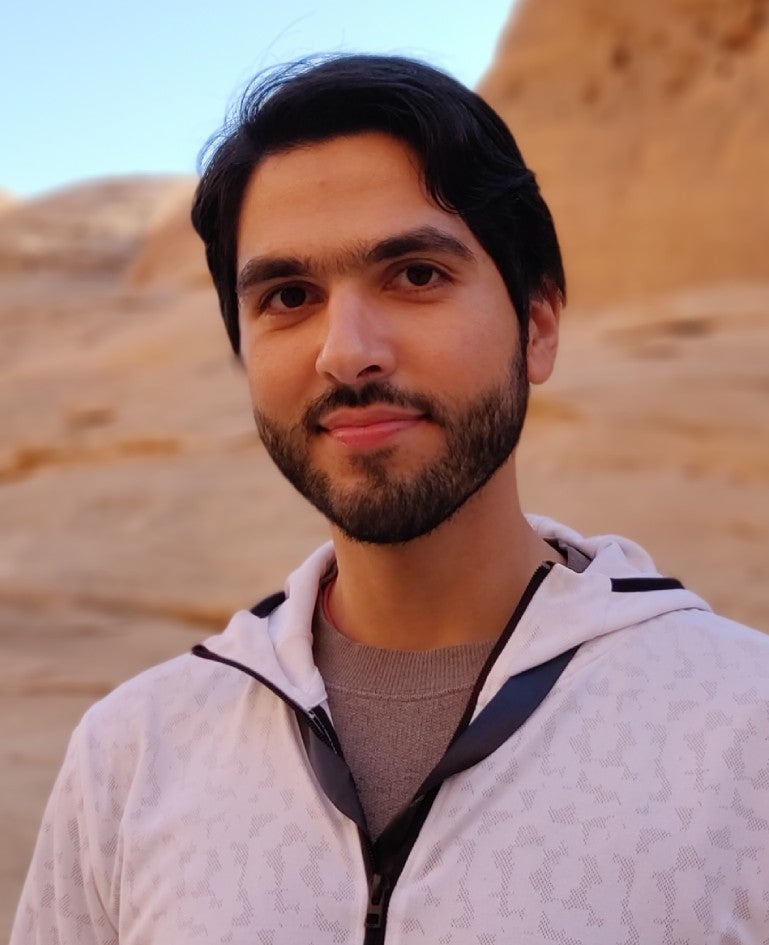 Across the early years of his career, Konash ran into the industry's lack of support for the Arabic language again and again. The Arabic text in NanoSquad had to be implemented as images for that reason, but he was ultimately forced to remove both the text and the Arabic voiceover to publish the game -- the peer review team wasn't able to translate and verify Arabic content. He started writing a game design blog, to address the absence of any educational resources available in his own language. He became the Arabic translator for the Extra Credits video series.
The Unity engine was not alone in its failure to support Arabic back in 2011, then, but it was where Konash had the biggest impact. He made a plugin for Unity, which was released in January 2012 at an initial price of $5. A few months later, inspired by the MENA region's Game Zanga game jam -- the subject of a previous entry in this series -- he made decided to take down that barrier and make it available for free.
"I have kept the plugin free ever since, to support all developers who wanted Arabic in their games," Konash says. "After that, I open sourced the plugin on GitHub. It evolved into TextMeshPro. Someone made RTLTextMeshPro, which uses my plugin in its core to support Arabic and Persian without coding -- which is amazing. I personally use that now."
Even now, almost nine years later, Konash's plugin is still downloaded hundreds of times each month from the Unity Asset Store, and his Github page receives almost 1200 monthly visitors. Include the plugins that branched from his open source code, and those numbers grow exponentially. While Konash only knows which games used his solution anecdotally -- the list includes hits like Crossy Road and Floor is Lava -- it's safe to assume that the number could be in the hundreds, if not thousands.
"The main reason the plugin is still being used today is Unity still does not support Arabic after all these years"

Abdullah Konash
Support for Arabic has improved since the vacuum of ten years ago. The first console with an Arabic interface was PlayStation 4 in 2015, followed by Xbox One in 2017, and Konash places both in the context of a growing "economic" interest in the MENA region on the part of the global industry. Nevertheless, a significant gulf between demand and supply remains, as evidenced by the ever-growing number of downloads for Konash's pioneering plugin.
"I get some random thanks from here and there online and from people I meet -- it really makes me happy," he says. "I think the main reason the plugin is still being used today is Unity still does not support Arabic after all these years -- it is [also] free and it does the job. For a developer who does not know a thing about Arabic, I would imagine the Arabic problem would be a nightmare."
Jung-Sheng (Johnson) Lin, IGDShare
A decade ago, while indie gaming was experiencing a renaissance in the West, Jung-Sheng Lin (aka Johnson Lin) noticed the Taiwanese scene was under-developed by comparison. It lacked public events, large-scale meet-ups, and community support structures. The local gaming media was consumer-focused, with little coverage relevant to developers, adding to a knowledge gap for Taiwanese indies.
As a programmer in the open source community outside of gaming, Lin wondered why Taiwan should have a vibrant open source scene with regular meetups and events attracting thousands of people, but relatively little to speak of for game developers.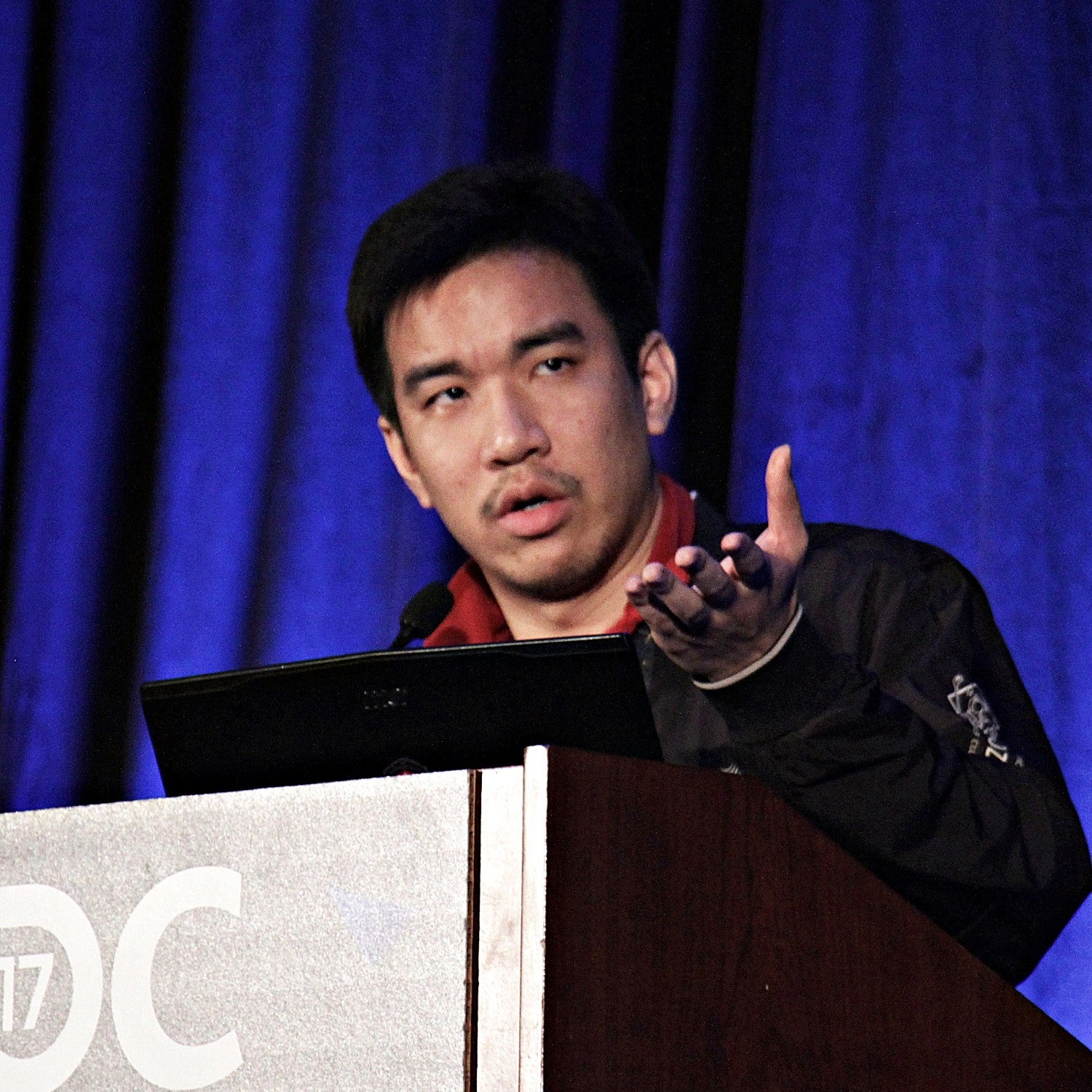 Together with some friends and colleagues, Lin co-founded IGDShare to address these disparities. The monthly developer meet-up has been running since February of 2011, with a YouTube channel stocked with more than 100 videos of those meetups, and a website packed with the kind of articles speaking to developers' interests that have been translated or written specifically for the Taiwanese indie community, as well as other resources.
In keeping with the collaborative emphasis of IGDShare, Lin wants to thank the community and all those who helped IGDShare along the way.
"In particular, my colleagues who are still on the same boat or have contributed along the way, Kun-Wei Lin, Maxwell Lai, Yusen Jeng, and Jui-Shan Two; friends and mentors I have gained and collaborated the most often with, Thomas Fan, Faust Li, Chun-Fu Chao, Lee-Kuo Chen, Tuxio Tzeng, and more; many international friends that we met over the years, such as friends from IGDA Japan, other IGDA connections and [Global Game Jam] connections; all the developers and speakers who have responded to our event invitations or collaborated with us in some fashion. All of them are invaluable in what we do."
In addition to IGDShare, Lin also serves as chapter leader of IGDA Taiwan, is the co-organizer of the Taipei Game Developers Forum, and is a volunteer member on the Global Game Jam Executive Committee.
As for how the industry can best support IGDShare, Lin says the organization is fortunate enough to not need much in the way of outside resources. However, it is always looking to build more connections to help elevate the Taiwanese dev scene onto the international stage.
Sithe Ncube, Prosearium.net
In 2013, Sithe Ncube was working at Bongohive, a tech and business incubator in Lusaka, Zambia. While there, she was encouraged to explore her own interests -- one of which was encouraging Zambians to make their own video games.
"As an avid gamer, it was really amazing to me that there was a possibility of us making our own games right where we are, so I held onto that idea," she says.
Soon after, she went to study in South Africa and was made aware of the country's indie development scene, as well as gradually taking on roles in community management and assistance with game development events in Zambia.
"It started out of curiosity, but when I saw the possibility of Zambians and Africans being able to have their own say and influence in the industry, that was a larger goal that I have steadily kept in sight."
Now, Ncube is the founder of Prosearium.net, an initiative to document 1,000 African women of all backgrounds and their experiences creating and contributing to games. She has also been a regional organizer for Global Game Jam since 2015, using the event as an opportunity to discover and connect with other game development communities across Africa.
Recently, she was brought on as an advisor for Humble's Black Game Developer Fund, which she hopes will be a continuation of her work towards resource accessibility and tackling systemic issues faced by Black developers, and particularly African developers, participating in the games industry.
Ncube points toward Prosearium's Patreon as a way to support her work with the project, noting that donations enabled her to hire two Zambian women part-time to assist with bringing more visibility to African women in games.
"Possibly the largest challenge faced by many African developers is finding the capital to invest in the early stages of development"

Sithe Ncube
"In general, I would really like to encourage the industry to direct more support to Africans interested in early careers and skills development," she says. "Possibly the largest challenge faced by many African developers, whether they are hobbyists or aspiring studios, is finding the capital to invest in the early stages of game development. The risk is almost too large for many developers to make serious investments in game development without any secure income or reliable funding available on the continent.
"So if you really want to invest in people on the continent, hire an African developer or advisor or someone in a relevant capacity such as research, writing or voice acting. Maybe sponsor a high schooler to study a game development or game design degree. I know a few young people who would definitely take that up -- seriously, hit me up if you want to invest in some enthusiastic aspiring game developers."
Michael Othen, Out Making Games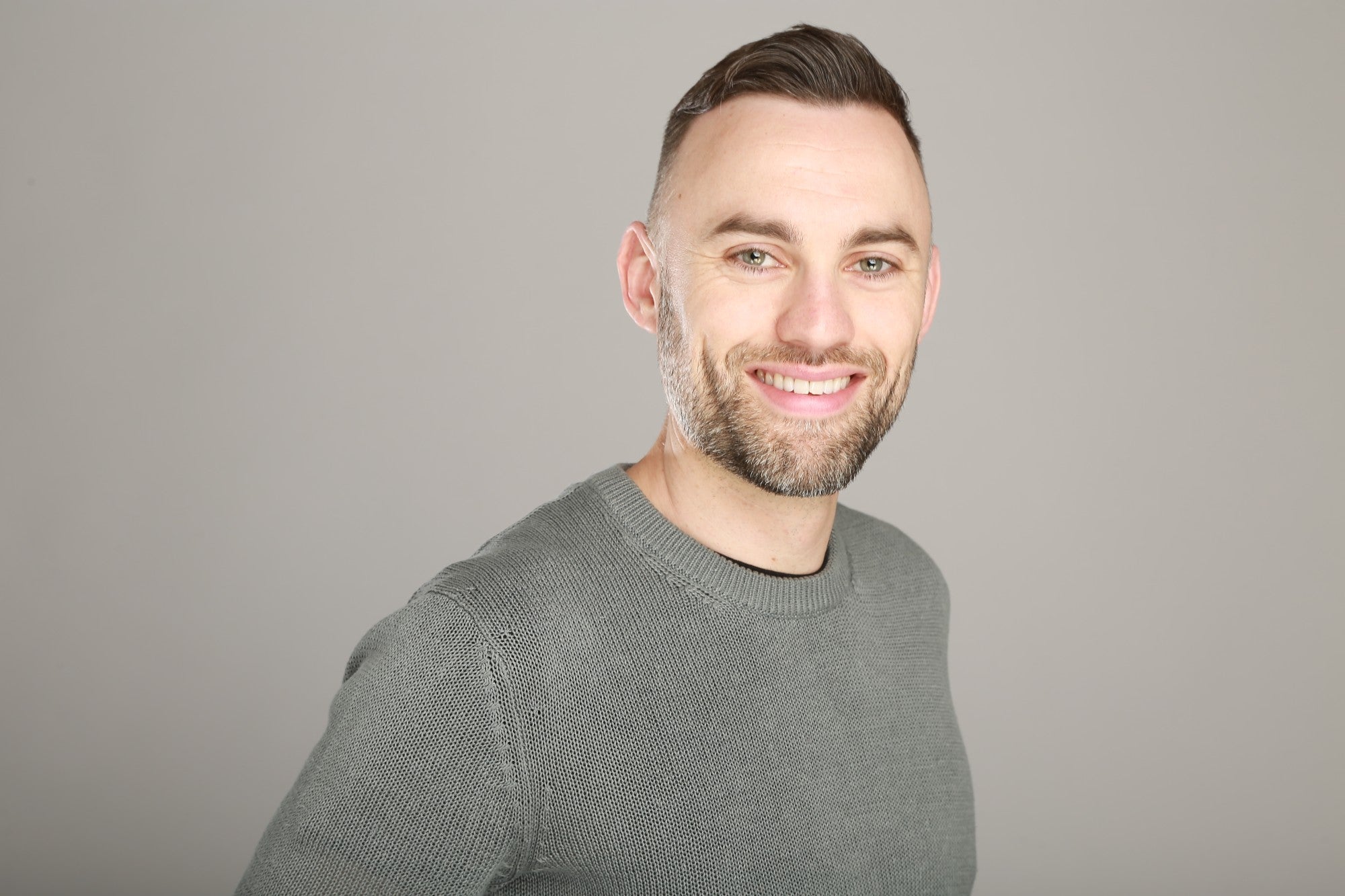 Out Making Games is a UK network for LGBTQ+ professionals in the games industry. Michael Othen co-founded this growing organisation in November 2019 for one simple reason: it didn't exist.
"Amazingly, there was no such network, so we had little visibility on how well represented we were," Othen explains. "We weren't sure how many people would show up to the launch party, but the turnout was incredible.
"Historically, the games industry hasn't been the most diverse place to work, but fortunately that's changing rapidly. A connected community is an empowered one, so that's what we hope to achieve with OMG."
Othen is one of the 11 members of the leadership team, alongside Andrew Rogers, Elli Shapiro, Ian Masters, James Wright, Leon Killin, Liam Price, Robin Gray, Suneet Sharma, Ugonna Nwosu and Zoe Brown. Together they work on bringing the community together, primarily through events, and raise awareness of their mission through comms and sponsorship.
"Naturally, physical events had to take a back seat this year, so we've been taking things online," says Othen. "This has included 'Lunch & Learn' sessions, a game jam, online quizzes and an upcoming Christmas party. It's not quite the same as getting together in person, but hopefully real world events will resume at some point next year."
"Historically, the games industry hasn't been the most diverse place to work, but fortunately that's changing rapidly"

Michael Othen
In its first year, Out Making Games has made connections with key partners in the UK industry, but Othen is keen to see more support from those willing to offer it.
"Awareness is the first challenge, so spreading the word about OMG is always hugely appreciated," he says. "We're also always looking for spaces to host events, sponsors and prizes for things like charity raffles.
"When a studio shows support for networks like ours, not only does it send a positive message of acceptance, but it helps make the industry a more welcome place to be."
Othen is also the creative director at a mobile games startup called Included, a studio he co-founded with Michael Heywood. Little has been shared about this venture thus far but Othen is particularly optimistic about what they'll be working on.
"As the name implies, we're all about inclusion -- both behind the scenes and across our games," he says. "It's very early days, but I'm excited to see where we can take it."
He concludes: "The games industry tends to lag behind other forms of entertainment when it comes to LGBTQ+ representation. It's getting better, certainly, but there's still a fair way to go. I believe this is partly due to the fact that, for various reasons, LGBTQ+ professionals tend to occupy more junior roles and so their voices aren't heard. We can overcome this through meaningful drives towards more diversity and inclusion, mentorship, and celebrating LGTBQ+ role models within the industry."
Sol Sánchez, FemDevs Peru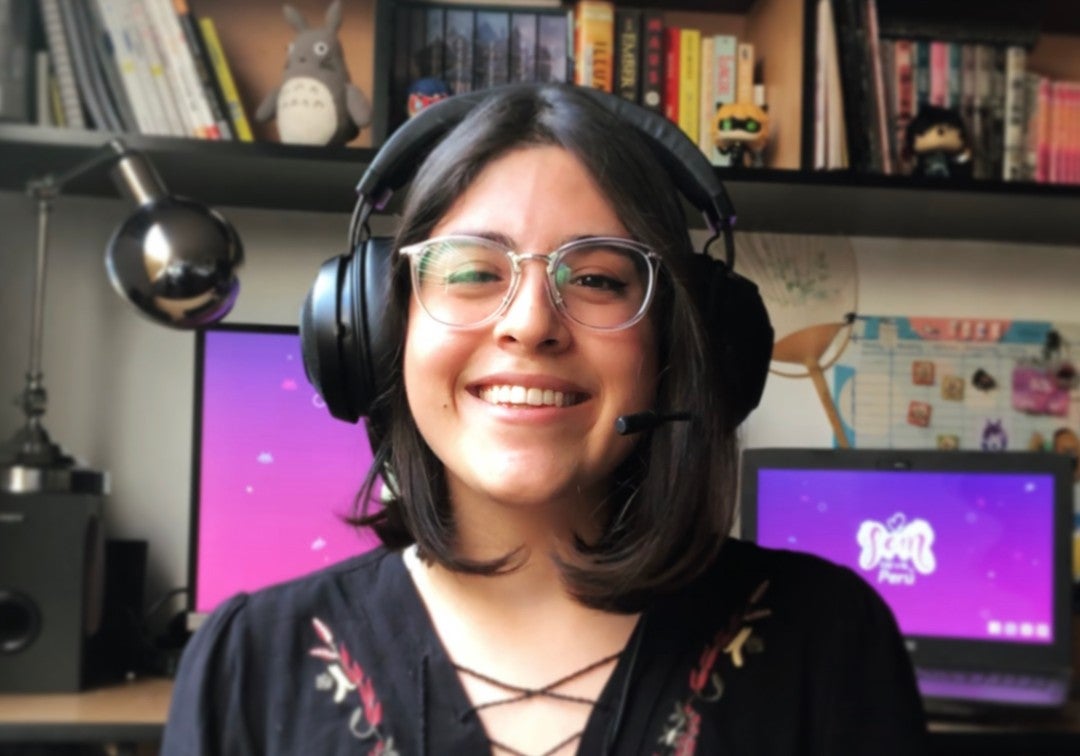 Some national industries have been established for decades. Some started to grow when games exploded in popularity during the PS2 era. And some, like Peru, are only just getting started.
According to Sol Sánchez, who joined Somber Pixel in Lima this year, the Peruvian development scene has grown since 2012, but it still amounts to around 17 companies, with the biggest employing 45 people, and most fewer than six.
"I have to admit that when I first started, I didn't know that we had a games industry in the country," she says. "Unfortunately, this is something that is pretty common here in Peru. Many Peruvians do not know about this market, or if they do, they believe that it is not a realistic job."
However, while Peru's relative youth as an industry brings many challenges, it is also an opportunity to avoid the mistakes made during the growth of more established regions. This is particularly true in terms of diversity, a subject about which Sánchez cares deeply, and to which she devotes a great deal of her personal time.
There aren't many opportunities in the Peruvian industry in general, she says, and the majority that do exist are in outsourcing specialties like art and programming.
"Many in the LATAM industry do not have the resources to travel or participate in the events that usually focus on visibility"

Sol Sánchez
"Last, but not least, it is true that there are still women who suffer from the [misunderstanding] that 'video games are only for boys' or similar thoughts. However, people are beginning to be more aware of this problem, and there are many more resources and support to fight against it."
Sánchez is integral to that support. She is the regional organiser of the LATAM-wide Women Game Jam, which offers a creative space for cis women and trans and non-binary people. She is also co-founder of FemDevs Peru, along with Anais Tello and Vania Castagnino, which organises meetups, workshops, talks, panels, game jams and Discord parties for the community.
"What I love the most about both organizations is that everyone is welcome to help and collaborate," she says. "The things that we do are not only the effort of women, but of so many people, companies and other communities that support what we do."
Throughout it all, Sánchez has been supported by her family, and Peruvian industry figures like Luis Wong, Mateo Alayza and Giacomo Preciado. As these communities have become more established in Peru, she is looking forward to doing more to represent the country both locally and internationally -- but those plans will require support.
"With FemDevs Peru, for example, we would like to give scholarships for Peruvian women to study or work in video games, take them to events outside the country, or internships that allow them to get experience and increase their chances of being hired. For this, we need contacts, legal advice, dedicated and experienced personnel, and many things that require effort, knowledge or financial resources that we sometimes do not have.
"Not only us, but many in the Latin American industry do not have these resources to travel or participate in the events that usually focus on this visibility. If more opportunities could be offered to break this barrier it would be a great start."
Chad Toprak, Freeplay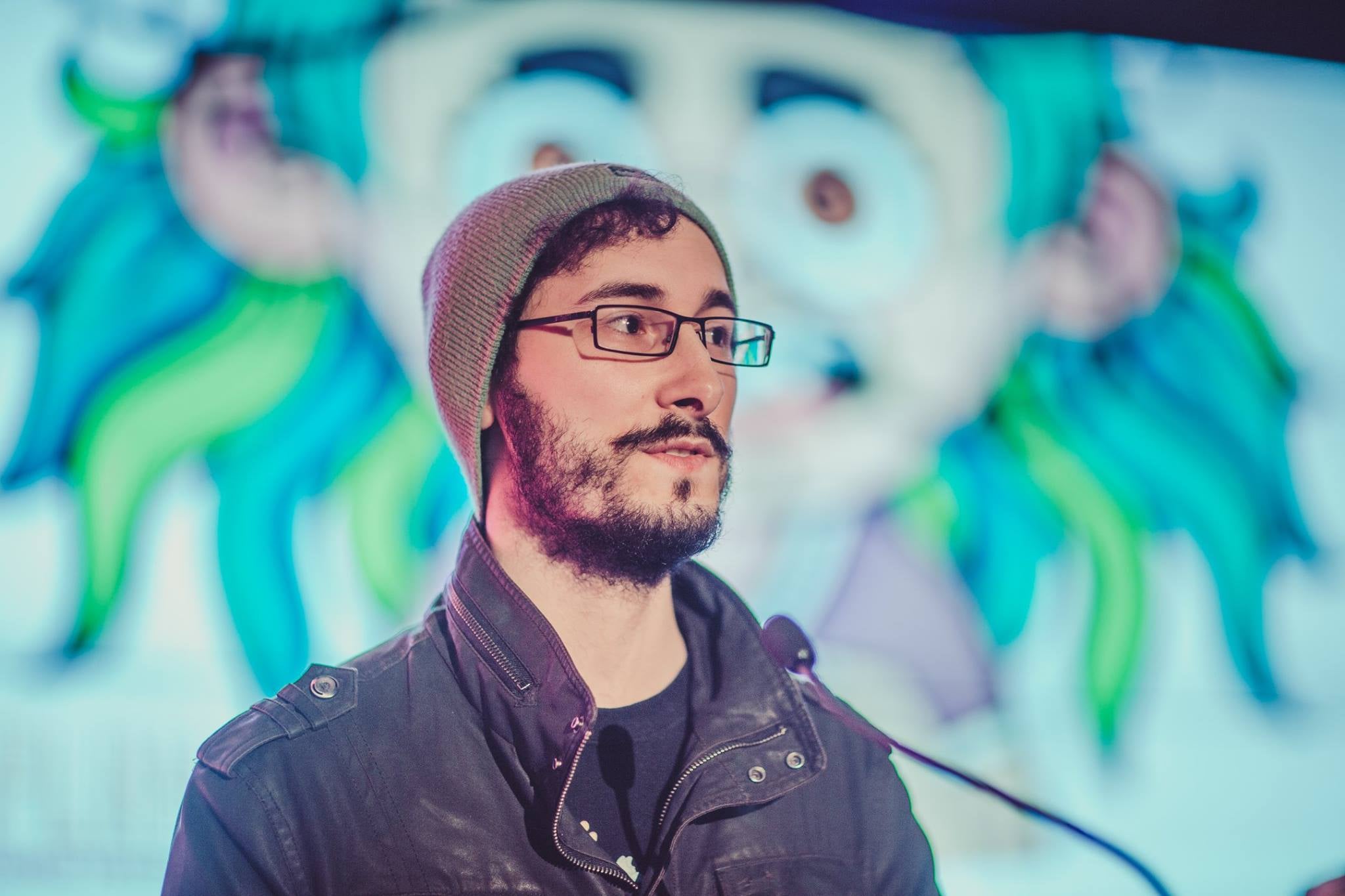 For many people, the concept of an "independent" game wasn't widely understood until the late 2000s, when Xbox Live Arcade and Steam provided a new home for small teams and solo developers. Freeplay Independent Games Festival, an Australian event celebrating just that kind of creativity, was founded by Katharine Neil and Marcus Westbury in 2004 -- at a time when the term "indie" was scarcely used in the context of video games.
"Australia at the time was predominantly populated by AAA studios that were mostly working with overseas publishers on foreign IP," says Chad Toprak, who has been director of Freeplay since 2017.
"Sitting at the fringes of the industry, though, was an underserved and underrepresented population of grassroots independent game makers: bedroom coders, modders, map-makers, machinima creators, new media artists, and students, many of whom unfortunately lacked the visibility, support, and resources that larger studios had access to."
Freeplay was created to bring those communities together, promote the sharing of knowledge, and further the case for "games as a legitimate form of art and culture." A great deal has changed since 2004, of course, both in Australia and the wider industry; independent creators are now the global majority, and through companies like Halfbrick, Hipster Whale, Mountains and House House, Australia is more established as a hub for that kind of talent.
"I have firsthand experience of what it's like to not be represented, and so I find it important to include a multiplicity of voices in the work I do"

Chad Toprak
"We're no longer having to make the argument that games can be political, personal, and provocative," Toprak says. "As a result, we've found ourselves asking what it means to be an independent games festival in an age where practically everyone is indie.
"The answer to that is to simply continue to support and spotlight the fringes: experimental games, art games, alt-games, not-games, installation games, physical games, games made by marginalised and underrepresented game makers, and to continue to demonstrate the vibrancy of the community, to show not only what independent games are but what they can be."
Freeplay's festival program includes an increasingly large contribution from neighboring countries and regions, particularly New Zealand and Southeast Asia. It is also more dedicated than ever before to finding and celebrating underrepresented groups and communities. Toprak leads this effort, but he is full of praise for the support and guidance offered by Freeplay's board and festival team.
"We have a long history of including voices from marginalised and underrepresented backgrounds and genders," Toprak says. "Since 2015, the gender balance of speakers at our festival has not dropped below 55% for female and non-binary speakers. The games we select for our events also reflect these values, and often allow for sharing of personal and intimate stories of the developer's game making journey.
"As a person of colour and a Muslim immigrant, I have first hand experience of what it's like to not be represented, and so I find it particuarly important in my own practice as a game maker, curator, and festival director to include a multiplicity of voices in the work I do and the events I produce."
Despite its contribution, however, funding has always been a challenge for Freeplay, which survives on "a grant-to-grant basis" even in its 17th year. Ongoing financial support would help it to take a longer-term view, Toprak says, and achieve its goal of providing a platform for emerging and experimental game makers from a position of stability.
"I think the best way for the industry to support us would be to recognise and emphasise games as a form of creative practice and culture, and not merely as a consumer- and business-oriented capitalist endeavour."