Games Education: Get in the Game
Video: Microsoft, Sony, GamerCamp and Headstrong offer advice for students looking to turn a passion for video games into a career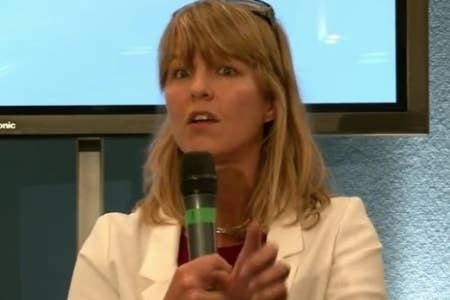 All this week we'll be running video footage of the GI Fair, part of last month's Eurogamer Expo, in which industry professionals discussed and offered practical advice to those looking to enter or advance their career in the video game business.
The second session from last month's GI Fair, held as part of the Eurogamer Expo, looks at games education and how students and graduates can hope to carve out a career in the video game business. The roundtable is introduced by GamesIndustry International's Rachel Weber and features Sony's Maria Stukoff, Lee Stott of Microsoft, GamerCamp's Iain Harrison and Greg Booker of Headstrong.
The panel discuss the skills and knowledge needed to start on a specialist video game course, taking advantage of available learning tools and teaching yourself to use free software, what skills employers are looking for from graduates and the importance of a polished demo.