Gears of War movie marches on
Epic Games reps shopping stalled project around to new producers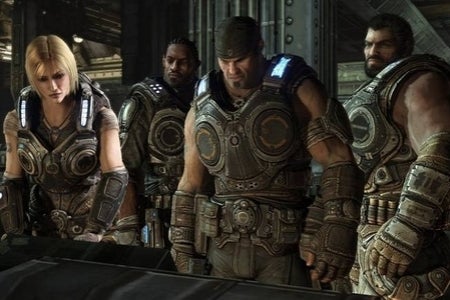 Epic Games is trying to revive the Gears of War movie. According to Variety, the developer's representation at Creative Artists Agency is meeting with producers in the coming weeks to find a new home for the film.
The Gears of War movie has been at New Line since it was first announced in 2007, but the studio put the project on the backburner in order to focus on The Hobbit, which recently ballooned to a three-film series. It was originally set to be produced by the Twilight tandem of Marty Bowen and Wyck Godfrey, with Len Wiseman (Live Free or Die Hard, this year's Total Recall remake) directing a script by Stuart Beattie (Collateral).
Series designer Cliff Bleszinski had been reported as an executive producer on the project when it was first revealed. However, given his recent departure from the studio after 20 years, his participation in the project is unclear. Regardless, Epic is expected to be represented in the film's creation on a consulting basis.
The Xbox 360-exclusive franchise began with 2006's Gears of War, and spawned a pair of sequels in 2008 and 2011. A prequel, Gears of War: Judgment, is scheduled for release next year.